The BMW 2002 Hommage Gets A New Outfit For Pebble Beach
Auto News A couple of months ago, BMW revealed the 2002 Hommage to the world- a car that paid tribute to the 50th anniversary of the original 2002 Turbo, and based off of the BMW M2 running platform. While the roofline remained largely unchanged and distinctly M2, it is the flanks and the head and tail that have gone through an extensive rework in order to adapt styling elements of the original 2002. At launch, it was said that the 2 Series was essentially the spiritual successor to the 2002, and this design study essentially bridged the gap at the highest level of performance.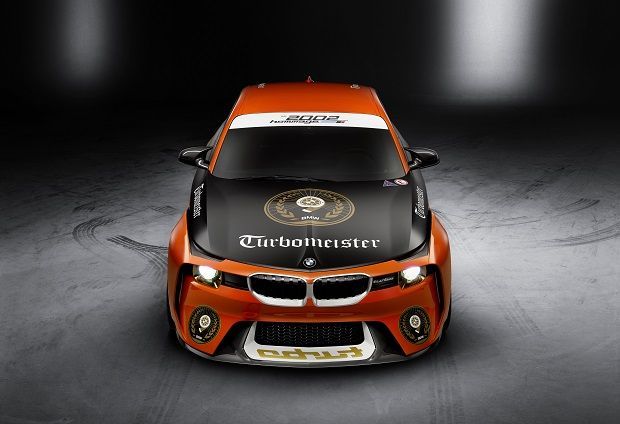 With most of these design studies, however, they tend to be one-and-done affairs. The Hommage models are made up, displayed to the world, and then left behind in a musem for the most part- or occasionally put on tour in one of the various BMW Welt events. The 2002 Hommage is different: it makes its return to the public eye at the Concours D'Elegance at Pebble Beach, dressed to the nines in a racing-inspired livery.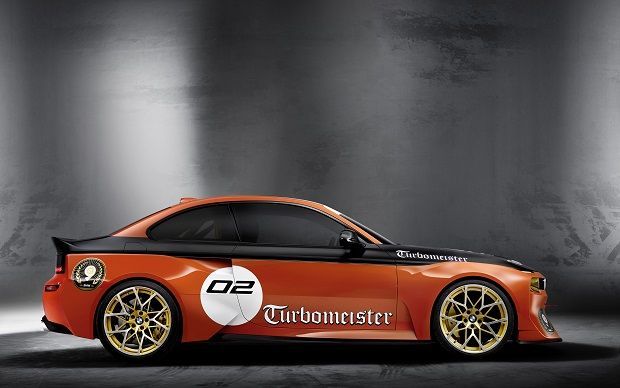 It's an orange and black affair, and those with keen eyes will notice the resemblances it bears with the Jagermeister livery common on BMW 2002s at the time. The name has been tweaked to Turbomeister, but the overall design elements are the same. The black portion engulfs the hood and the boot, running down the shoulder of the car as well; it helps to break up the overall silhouette of the car, drawing a line between past and present.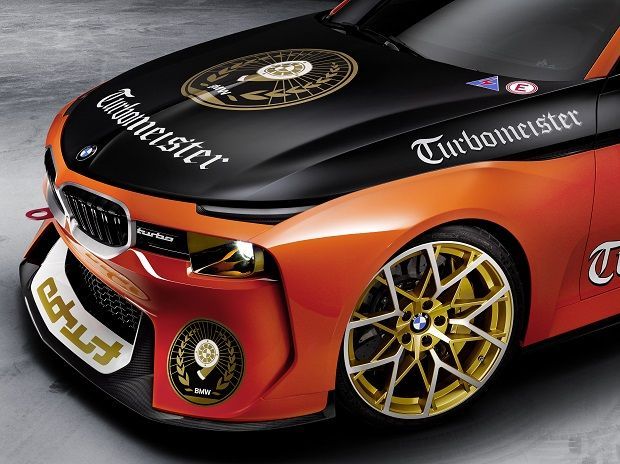 The reversed 'turbo' graphic from the first iteration of the 2002 Hommage makes a return, sitting in the same position on the front apron. It's a menacing little touch, intimidating for any who happen to see the 2002 Hommage in their rear view mirror. The same graphic is applied unmirrored to the rear ducktail, completing the look and maintaining symmetry throughout. The kidney grills and lower grill opening are adorned in white for stronger emphasis and contrast, while the rear diffuser has been swapped to an exposed carbon piece for heightened aggression.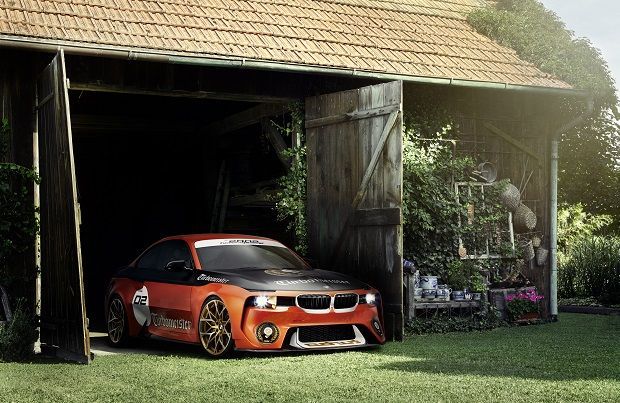 As a design study, we can only hope that the reception to this will spawn more iterations and variants of the 2002 Hommage. It's a car that embodies modern BMW engineering while paying respects to its roots- a concept that any car enthusiast can get behind. Perhaps if the roof were a little less obviously-2-Series, it would be a more complete Hommage example- such as the 328 Hommage and the 3.0 CSL Hommage.
---
---
---
Comments