The Fast And The Furiously Coveted: Some Of The Most Iconic - And Valuable - Cars From The Films
Insights We would pay a lot of money for pieces of the movie worlds we appreciate so much. And we tend pay a lot for cars too. Naturally these would overlap, such as it did when Paul Walker's Toyota Supra from The Fast and the Furious went up for auction. But what of the other cars from the series?
Are they not worth as much? Should they be? Or perhaps worth even more? Now that the bar has been set, we know conclusively that the cars from this movie franchise in particular are worth a pretty penny - particularly this one. In the Supra's case, more so because of the tragic death of Paul Walker, the actor who played its driver, in 2013.
Maybe some of the other cars that have shined through the series' seven instalments (to date) deserve some love too, more so the ones that didn't make it out of the movie in one piece and made us cringe a little in that particular scene where it meets its demise – like Dom's Dodge Charger pretty much every time.
Here we've compiled a little list – in no particular order - of the most iconic Fast & Furious cars that haven't been sold yet but, with the right buyer, could rake in an eye-widening sum. Anyone care to guess how much they could be worth?
Please note that your favourite car in the series may or may not have made the list.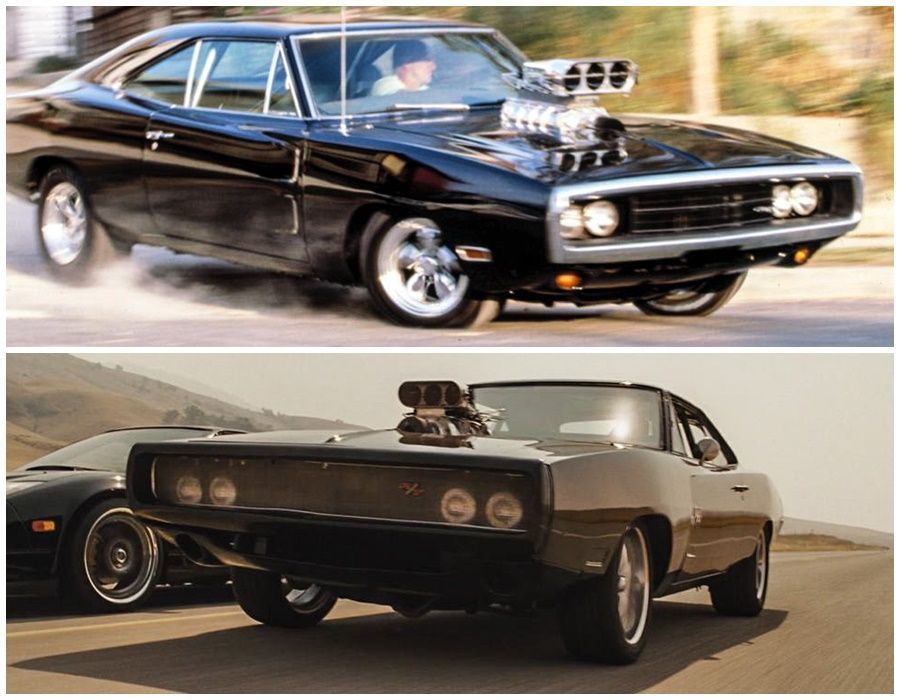 Dom's 1970 Dodge Charger R/T
There's no way this car is going to miss this list, or any other list of cars from Fast & Furious. In the movie, Dom was afraid to drive the 900hp muscle car because of lingering memories of his deceased father who he built it with. But that wouldn't last long, and it's been a scene-stealer of four films in the series. Let's face it, Dodge Chargers are always just cool, especially when they can generate enough torque to wheelie itself (it was just a movie stunt, we know, but still we're impressed by the idea).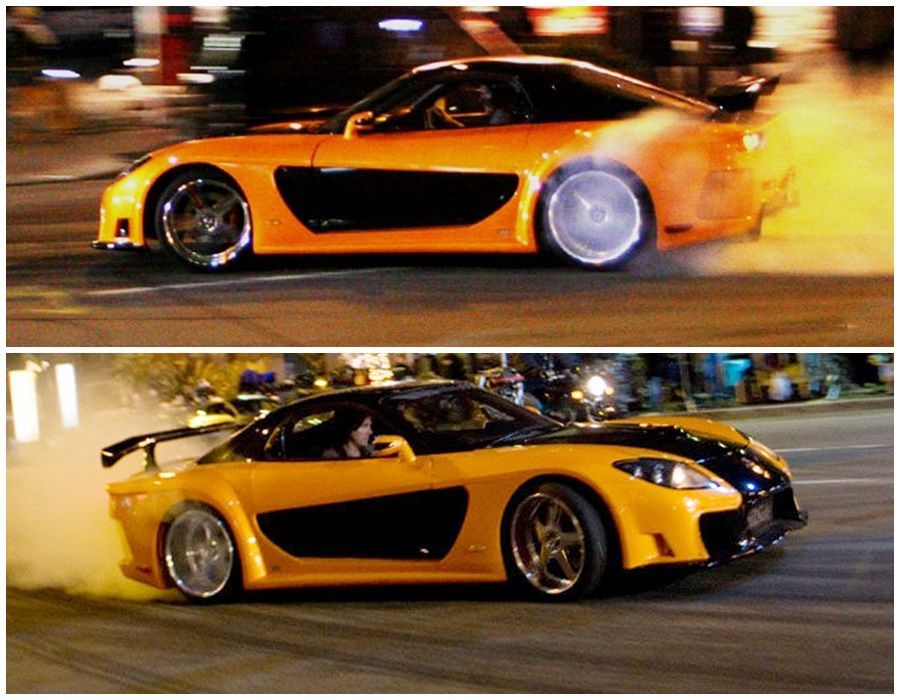 Han's 1997 Mazda RX-7
The Veilside 1997 Mazda RX-7 is an icon of the The Fast and The Furious: Tokyo Drift. After seeing it the 2005 Tokyo Auto Show, Universal Studious thought it would be perfect for their upcoming movie and bought it outright. Veilside's exterior modifications widened the stock car by almost a foot and gave it a look unlike any other. Shame it met a gruesome end along with its driver at the end of the movie.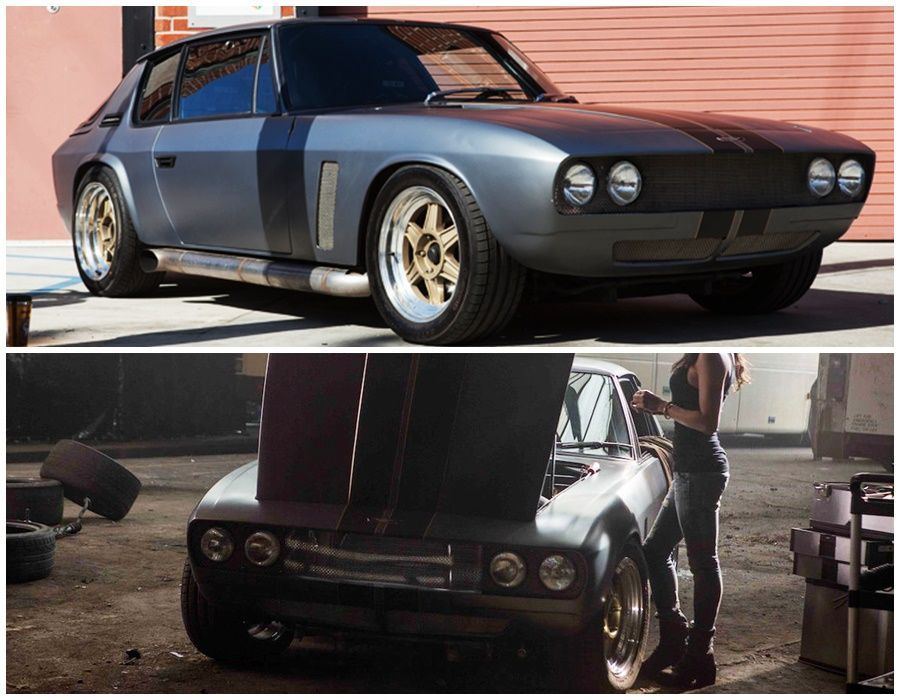 Letty's Jensen Interceptor
The Jensen Interceptor is a black swan among its peers here, which makes it all the more intriguing. Its British, to start with. In Fast 6, everyone's favourite tough-girl Letty drives a matte grey Interceptor that's as discreet but also rage-filled as they come. It had black stripes as well, which factually just makes a car better. The car in the movie had under the hood a 6.3-litre V8 from General Motors's Performance division, a side mounted exhaust system and just looks/sounds glorious as it raced in London's underground street race in Fast 6.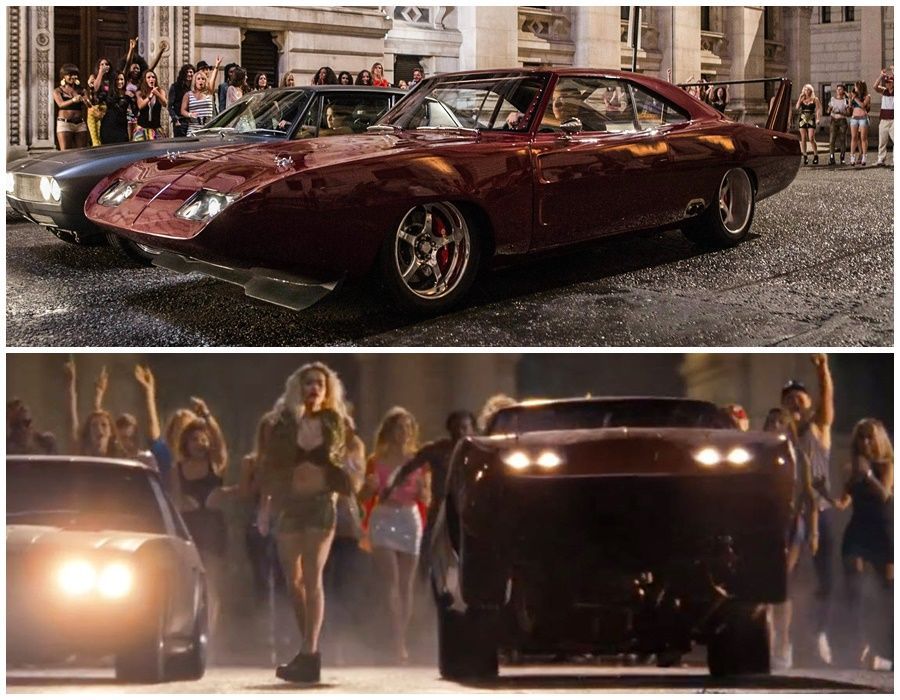 Dom's Dodge Charger Daytona
Now, Dom's original Charger R/T is undisputed in its legend status in the world of Fast and Furious, but Fast 6 also introduced us to the one of a kind Dodge's Charger Daytona that was built from scratch for the movie. Orginally a homologation special during Nascar's aero wars of 1969 and 1970, the narrow-nosed, large-winged Charger Daytona was unlike any other car since or before. In the movie, Dom would use it to take on Letty's Jensen Interceptor. Even with copious modifications, we're a little sceptical about whether it can be as light on its feet as it was on screen. A car that was received pretty poorly when it was unveiled in the late 60s, despite pummelling its race competition, is now one of the rarest vehicles of the era and one of the most head-turning cars on the planet.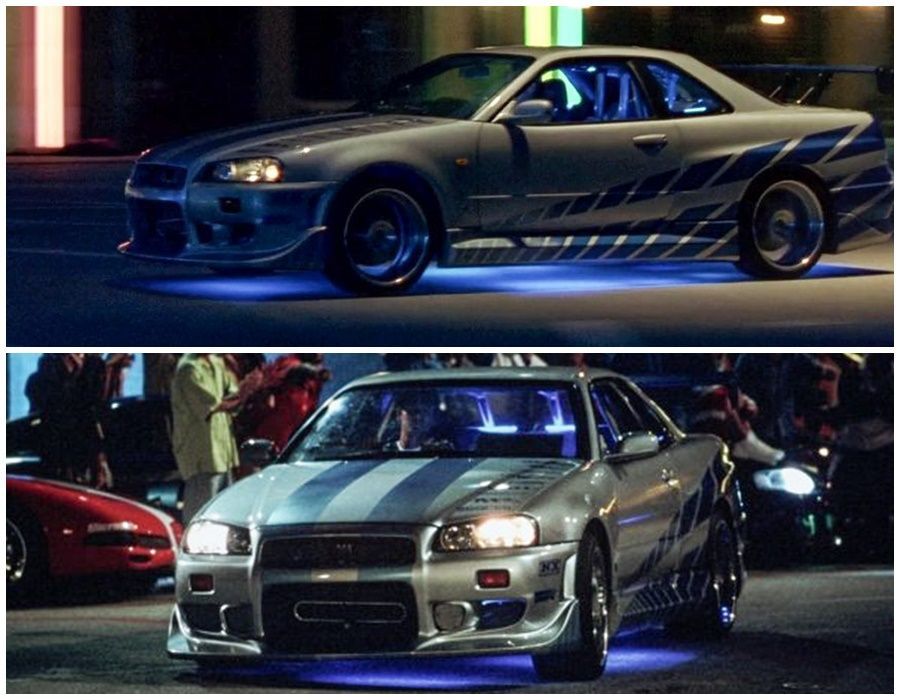 Brian's Silver/Blue Nissan Skyline GT-R R34
There's no way we would have left this car off the list. Brian O'Connor loves his Skyline GT-Rs, and so do we. The R34 GT-R's reputation in street racing circuits is well deserved and fits perfectly with the film series. Brian has driven other GT-R's before in the franchise, but the silver and blue example from 2 Fast 2 Furious clinched its slot almost immediately once we saw it.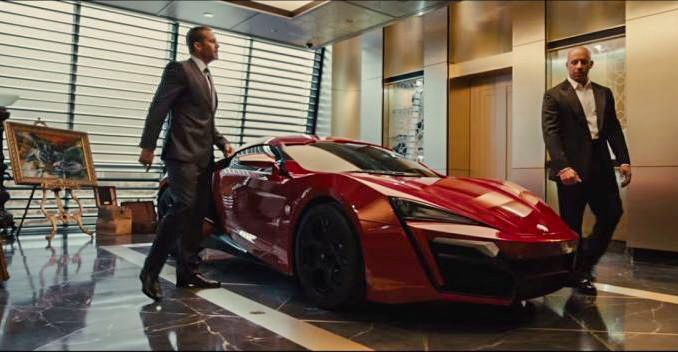 Special Mention: Lykan HyperSport
This doesn't have to be auctioned off to be worth a huge amount of money, as it already is, and then some. This RM12,782,000 car starred in Fast 7's most iconic stunt scenes (one of them, at least) and became the poster boy for the movie's marketing materials. Power comes from a 3.8-litre 770hp twin-turbo flat-six from Porsche tuner RUF and a collection of the rarest materials on earth just for the headlamps, ranging from diamonds, blue sapphires, white gold, rubies and others.
If you need a little refresher of exactly what that stunt looked like:
After looking through that list, there's certainly some very desirable machines that the movie series has allowed us to enjoy on screen. In that transition to reality however, the biggest question we're left with is, apart from the Lykan HyperSport, can we put a price on them at all?
---
---
---
---
Comments