The Faster, 3-Door FK8 Civic Type R That Honda Won't Build
Insights From the time when Honda's red Type R badge made its debut in the Japan-only NSX Type R, officially known as NSX-R, Type R models are usually either two-door coupes or three-door hatchbacks.
Apart from the FD2 and FK2 generation Civic Type R, four- or five-door models are rarely promoted to become a core Type R model. Yes, Honda did produce a small number of four-door variants of the DC2 generation Integra Type R, and there was also the short-lived European market Accord Type R, but these models sit on the fringes of the Type R's hallowed history.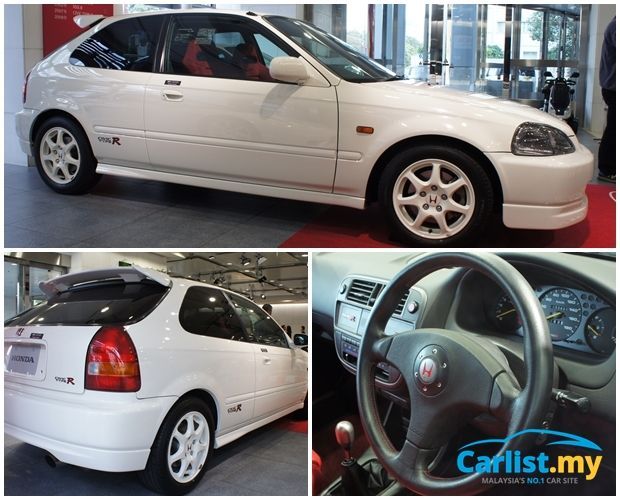 Basic understanding of physics suggests that with less aperture, a three-door Civic Type R would have benefitted from improved structural rigidity, thereby requiring less chassis stiffening materials, which would also mean that it's lighter and therefore faster.
Honda currently sells the three-door Civic Si Coupe in North America, produced exclusively in Canada. Like the Civic Type R, the Civic Si Coupe is available only with a 6-speed manual transmission. What's more, the lesser Civic Si Coupe also shares some suspension components with the Civic Type R – rear bushings and upper control arms.
Studying both cars, one gets the impression that Honda is intentionally limiting the Civic Si Coupe's power to just 208 PS (from a 1.5-litre VTEC Turbo) and is withholding the larger 2.0-litre VTEC Turbo engine from it in order to create room for the five-door hatchback Civic Type R.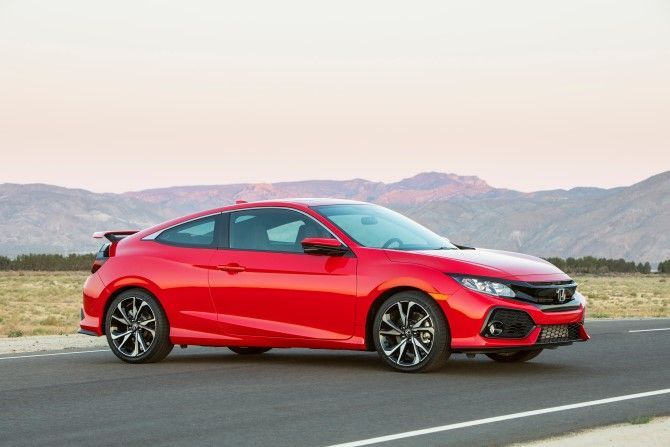 So when we had the chance to speak to Hideki Kakinuma, Assistant Large Project Leader for all-new Civic Type R while sitting on the sidelines of the Civic Type R's Indonesian debut, we had to ask Kakinuma-san - why a five-door hatchback rather than a 3-door like many previous Civic Type R models?
Kakinuma-san acknowledged that yes, this subject was discussed during the FK8 Civic Type R's development period. However he added that demand for a 3-door Civic is limited mostly to the US. As such, the Civic Si Coupe is produced in North America (Canada to be exact) and is only available in left-hand drive form.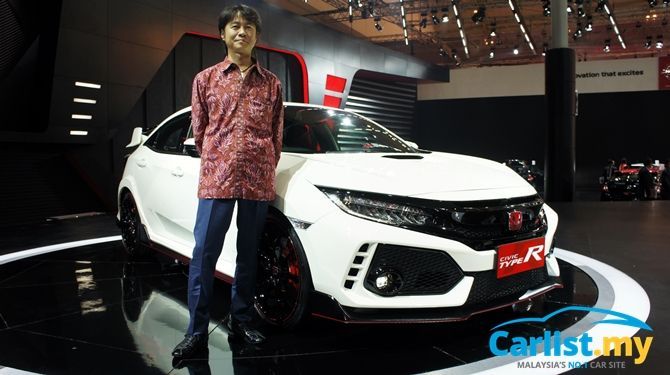 The current Civic Type R is produced only in Europe (in Swindon, United Kingdom) and the economics just work out better with a five-door hatchback Civic Type R.
"We don't just produce a car for the sake of producing a car, but we need to also make sure that the car can be sold (in sufficient numbers)," said Kakinuma.
In short, producing a three-door Civic Type R and exporting it out of either North America or Europe would've been too expensive.
But from an engineering perspective, yes a three-door Civic Type R would've been even faster.
"If you look at the laws of physics, definitely it (a three-door Civic Type R) would've been faster. It would have been lighter and faster," said Kakinuma.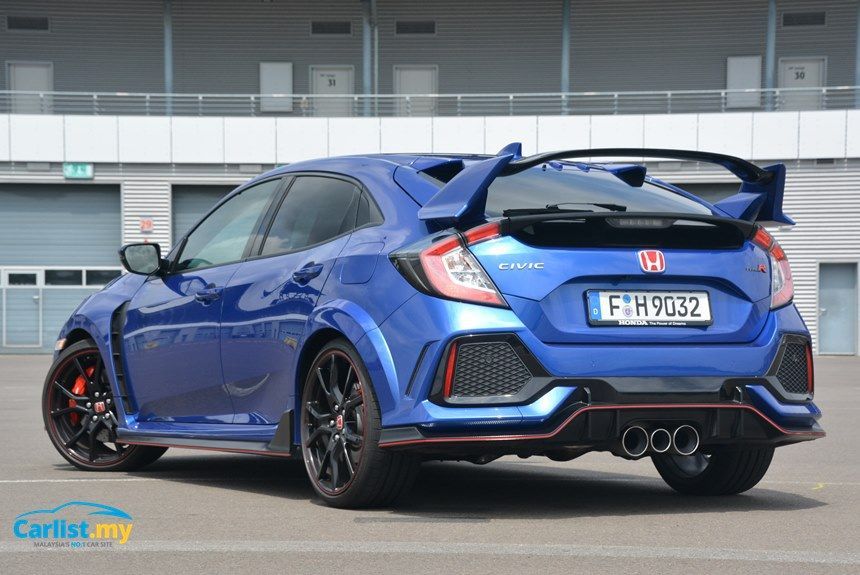 In other words, if cost control was not a concern, and if Honda were to go all out to produce the purest Civic Type R that it is capable of engineering, then a three-door version of the FK8 would've smashed the Nurburgring lap record (7 minutes and 43.8 seconds) for front-wheel drive cars even further.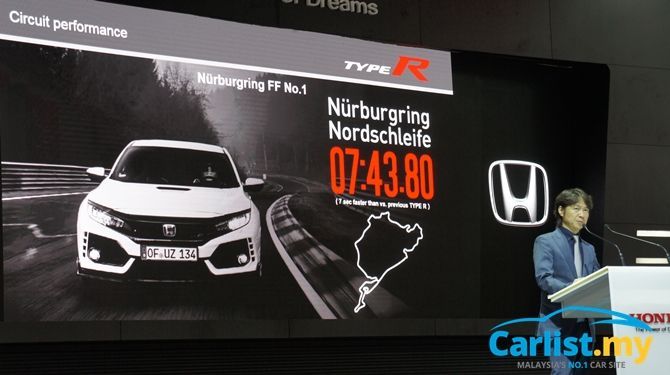 The FK8 Civic Type R retails in Indonesia for IDR 995,000,000 (about RM320,000). Distributor Honda Prospect Motor has managed to secure just 50 units of the Civic Type R for 2017, many of it already have a ready buyer waiting.
So is it coming to Malaysia? Honda Malaysia refused to be drawn in to any discussion on the topic but considering that the model is already launched in neighbouring countries like Singapore, Philippines and Indonesia, and the fact that Malaysia is the only country outside of Japan to ever sold the FD2 generation Civic Type R sedan, we are confident that the model will be making its Malaysian debut sometime next year.
---
---
---
---
Comments