How Honda Dummy-Proofs The FK8 Civic Type R's Short Shifting 6-Speed Manual Transmission
Insights As you might have already know, the all-new FK8 Civic Type R is available only with an 'old school' three-pedal 6-speed manual transmission, an increasingly rare option these days.
While most other manufacturers have abandoned the conventional dry single clutch manual transmission in favour of faster shifting and more user-friendly dual-clutch automatics, Honda is sticking to tradition and in doing so, giving the soon-to-be gone forever manual transmission an extension of life.
However, Honda's decision to offer the FK8-generation Civic Type R exclusively with a short-shifting, close ratio 6-speed manual transmission has more to do with cold engineering logic rather than nostalgia.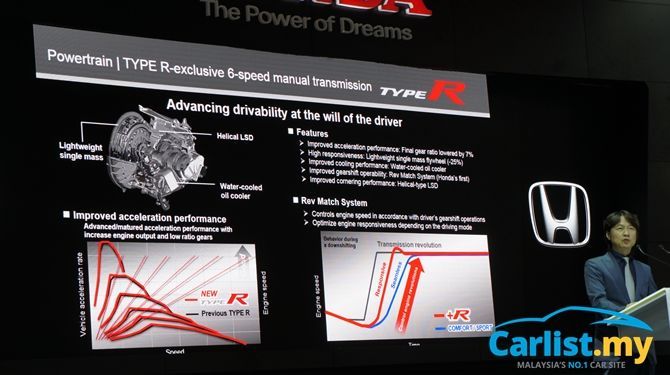 According to Hideki Kakinuma, the Assistant Large Project Leader for all-new Civic Type R, with whom Carlist.my was able to speak to on the sidelines of the Civic Type R's debut in neighbouring Indonesia, the decision to choose a manual transmission over a faster shifting dual-clutch automatic (DCT) was simply because a DCT was just too heavy.
Even after considering some tradeoff in slower shift time, the FK8's development concluded that it is the lighter 6-speed manual that's a better fit in meeting the Civic Type R's three objectives for dynamic performance – mechanically simple, lightweight and fun to drive. Absolute speed was not the overriding goal. The fact that it broke the Nurburgring lap record for front-wheel drive cars was just a bonus.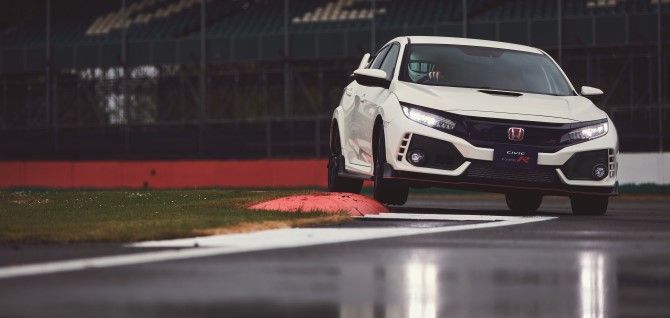 Our editor Kon was recently given the privilege to drive the FK8 Civic Type R at the Lausitzring circuit in Germany and one of the observations made by him was that the car's transmission gates are positioned very close to each other and even for someone like him who drives a manual transmission car daily, it's quite easy to misshift from 5th to 6th if one is not careful. You certainly don't want to be known among your friends as the guy who blew up a VTEC Turbo engine because you were dumb enough to shift from 5th to Reverse.
Unlike other similar gated manual transmission cars where Reverse is on the right-side, the Civic Type R has no lock-out ring or loaded spring mechanism to prevent anyone from misshifting from 5th to Reverse.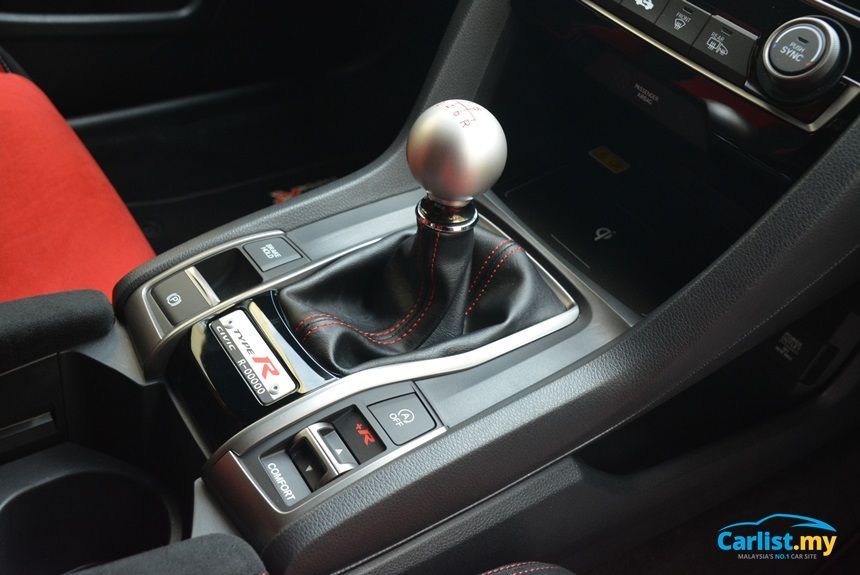 We posted the question to Kakinuma-san, who told us that such mechanisms are not necessary because the Civic Type R's transmission already has a dummy-proof design built in to it that makes it impossible for the driver to shift into Reverse while the car is in motion.
(Kon says: From my short experience with the FK8, I found that when that when the car is stationary, one is able to direct the gear lever directly from 5th straight to Reverse without springing it back to neutral. I did not try this out with the vehicle on the move, of course. As Hans said, wouldn't want to be remembered as the guy who blew a Type R's gearbox in an international press drive.)
Without going into too much details, Kakinuma-san explained that this is a purely mechanical solution. Without having to push or pull the gear lever (or any lock-out ring) up or down, it is a lot easier to park the Civic Type R or make three-point turns on tight streets.
Like the three-tipped centrally mounted exhaust that controls exhaust noise without requiring any moving/electronic parts, this clever design is just one of the many tiny but intelligent design details that goes into the FK8 Civic Type R.
The FK8 Civic Type R retails in Indonesia for IDR 995,000,000 (about RM320,000). Distributor Honda Prospect Motor has managed to secure just 50 units of the Civic Type R for 2017, many of it already have a ready buyer waiting.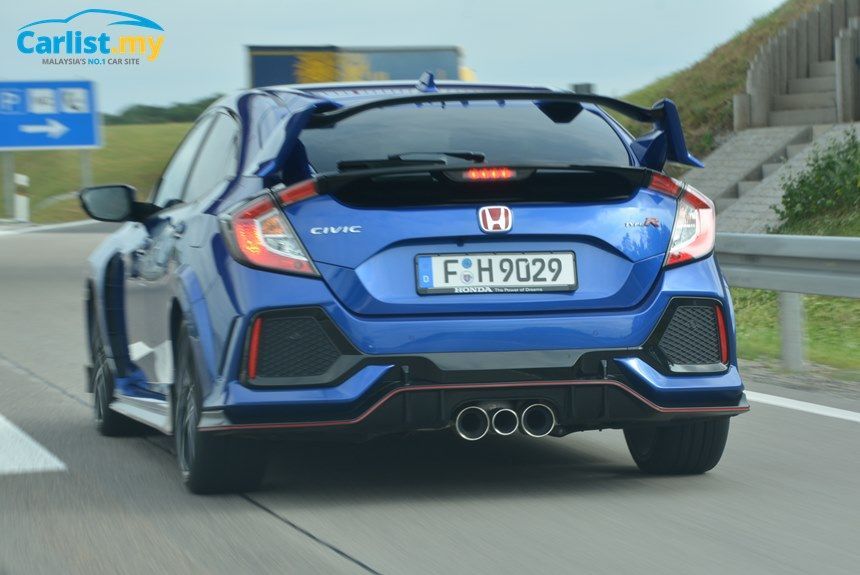 So is it coming to Malaysia? Honda Malaysia refused to be drawn in to any discussion on the topic but considering that the model is already launched in neighbouring countries like Singapore, Philippines and Indonesia, and the fact that Malaysia is the only country outside of Japan to ever sold the FD2 generation Civic Type R sedan, we are confident that the model will be making its Malaysian debut sometime next year.
---
---
---
Comments