FK8 Honda Civic Type R: Making Automatic Rev-Matching Work
Insights As you might've already read, the FK8 Civic Type R is only available with a 6-speed manual transmission. If you can't handle three pedals, then you would just have to move along to either the Volkswagen Golf R or Mercedes-AMG A45 – both use dual-clutch automatic transmissions and are all-wheel drive, and probably a little less fidgety for novice drivers.
But maybe that's the appeal of the Civic Type R. Like the Renault Megane RS (which the Civic Type R was also benchmarked against), the FK8 is one of those cars that you can't bluff your way through. One has to be a real deal enthusiast to drive one.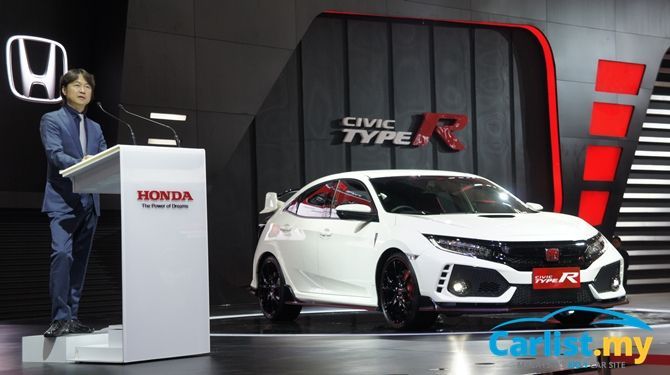 As mechanically pure as it is, the Civic Type R does have one feature that make novice drivers more skilled that they actually are – an automatic rev-matching.
Downshift through the closely stacked 6-speed manual transmission, the rev-matching feature, which is active by default, automatically blips the throttle as you row your way down the ratios, smoothening out the transition from one ratio to another.
Yes you can deactivate the feature but doing so requires going through layers after layers of menu in the infotainment system. That's not a very good idea for a car that's aimed at purist drivers.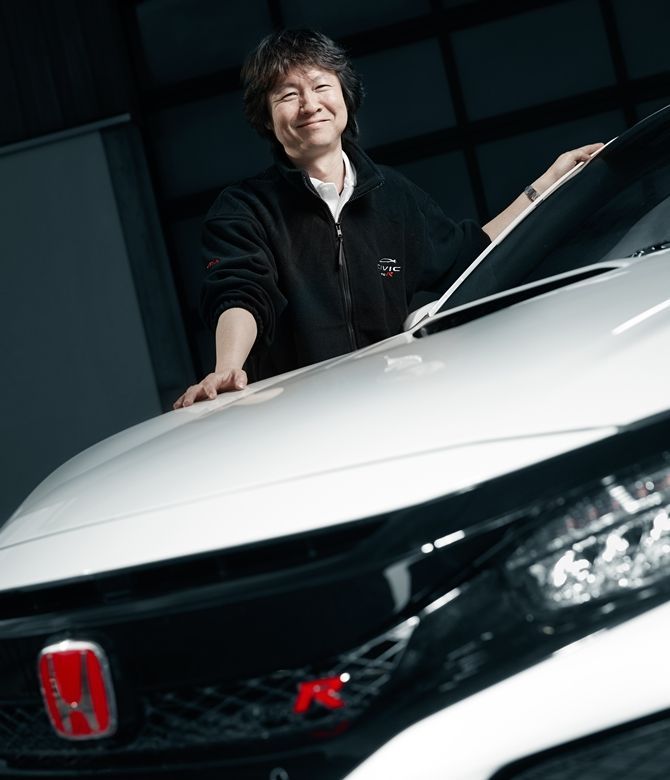 We asked Hideki Kakinuma, the Assistant Large Project Leader for all-new Civic Type R, on what's the option for drivers who prefer to do their own heel-toe downshifts?
Kakinuma, a specialist in vehicle dynamics who has been involved in numerous Honda performance models including the S2000 and NSX, who was in Indonesia for the launch of the Civic Type R there, found some time to speak to Carlist.my on the matter.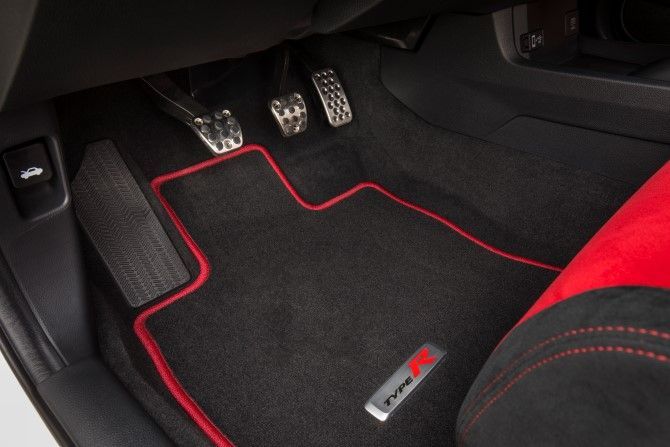 "The driver is always in control," said Kakinuma, who went on to explain that the rev-matching feature will not get in the way of drivers who which to do their down heel and toe-ing, irrespective of whether the feature is active or not.
As soon as the system detects simultaneous application of throttle and braking while declutching, the rev-matching function will stay in the background.
The video below shows how the rev-matching function in the FK8 Civic Type R works:
The FK8 Civic Type R retails in Indonesia for IDR 995,000,000 (about RM320,000). Distributor Honda Prospect Motor has managed to secure just 50 units of the Civic Type R for 2017, many of it already have a ready buyer waiting.
So is it coming to Malaysia? Honda Malaysia refused to be drawn in to any discussion on the topic but considering that the model is already launched in neighbouring countries like Singapore, Philippines and Indonesia, and the fact that Malaysia is the only country outside of Japan to ever sold the FD2 generation Civic Type R sedan, we are confident that the model will be making its Malaysian debut sometime next year.
---
---
---
---
Comments