The Free Volkswagen "We Score" App Let's You Stay In Touch With Your Football Team While On The Move
Auto News You'll always be updated about your favourite football team with the Volkswagen We Score app.
---
Wouldn't it be great to never again miss a goal scored by your beloved football team – even when you're driving? This dream scenario for many Malaysian football fans is now a reality as Volkswagen has just announced that they are now giving away free the "We Score" app, which delivers live football updates into the vehicle's cockpit!
Available in the all-new Golf's from the 2020 model year onwards, the "We Score" In-Car app is the latest addition to Volkswagen's digital app family where customers can enjoy football related news, tables, and the latest scores while on the move.
VW owners can set three clubs and one national team as favourites. A live ticker (real-time match updates including latest standings) is also available during matches, so you'd never miss another goal while on the road, thanks to push notifications of your favourite teams' and live results. According to Volkswagen, these are displayed in a way that they do not distract the driver from the road ahead.
However, if you support a lower-tier team like Bradford City who is in League Two, you will not be able to follow them through this app as "We Score" only covers the top two divisions and the main cup competition of the relevant country. The Champions League and Europa League are included, in addition of course to the European Championships.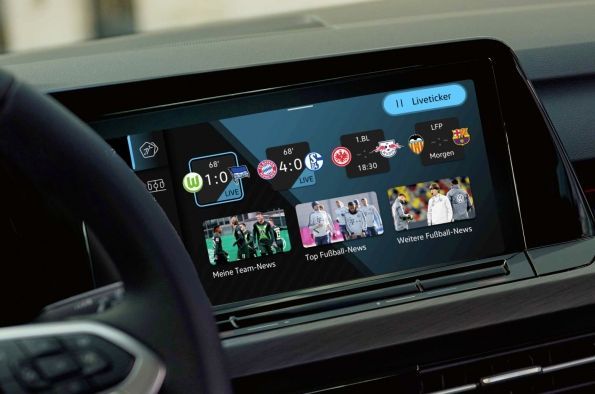 "We Score" is easily downloadable via the infotainment system in the Golf. After a single registration, the vehicle app can be downloaded. The "We Score" app is supported by the "Discover Pro" and "Discover Media" infotainment systems.
Volkswagen is also a mobility partner of UEFA national team tournaments, including the European Championships which will take place this summer if the global pandemic situation eases up. VW is providing mobility solutions for seven teams that have qualified for the tournament: Germany, France, Switzerland, Austria, Denmark, Finland, and Russia. Now go away COVID, we want to have more football, including EURO 2021!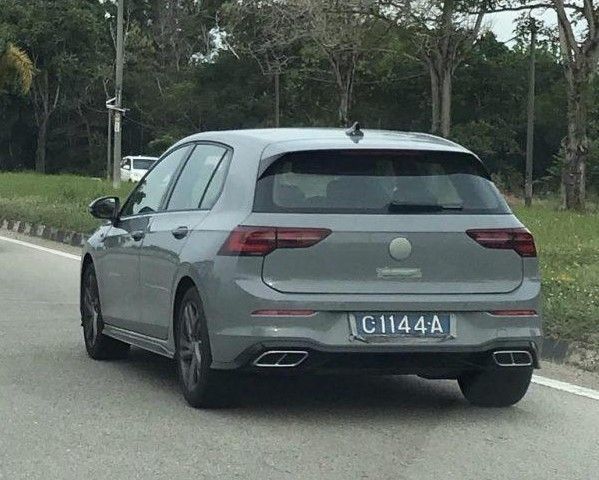 Picture source: Amirul Ahmad Facebook
For those of you who are wondering what's the point of this article when there are no new Golf's around in Malaysia, well, the Mk8 Golf has been seen testing around VW Malaysia's Pekan plant in Pahang for some time now and although there is no concrete indication to when it will be launched we're pretty sure it will be in the near future.
Perhaps they are taking their time because they are assembling the car there, which will make the car a CKD and in turn make it a much more affordable car. Win-win, no?
---
---
---
---
Comments