The Lamborghini Huracán Sterrato Concept Looks Right For The Dakar Rally
Auto News The Bolognese Boys are back at it again, and straight from Sant'Agata comes a Lamborghini concept that begs the question - has the world run out of ideas for concepts? It's the Huracán Sterrato, effectively a jacked-up, beefed-up version of a Huracán EVO that looks fit to rocket over dunes and smash along rocky pathways, its naturally-aspirated 5.2-litre V10 screaming all the way.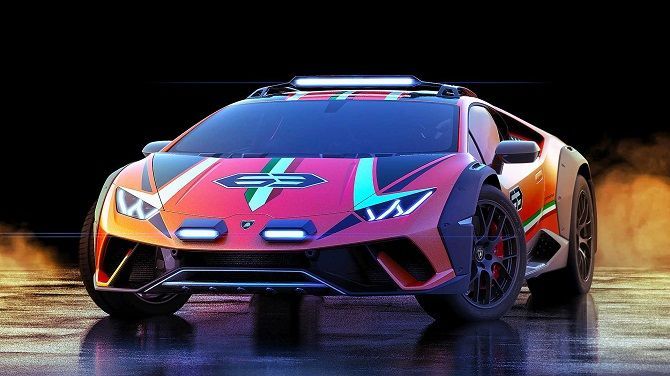 The key differences in metrics are a ride height that's bolstered by 47 mm, a track that's 30 mm wider at either axle, 20-inch wheels with balloon tyres, an approach angle that's improved by 1% and a departure angle that has improved by 6.7%. Lamborghini says that they're drawing on their experience with the Urus SUV when it comes to developing an off-road vehicle, but that's more marketing than anything else.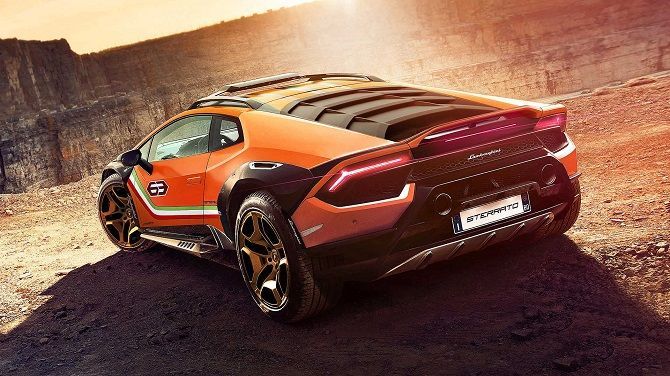 In terms of the actual hardware additions, it comes in the form of generic underbody armour and reinforcements along the bodywork, along with aluminium reinforcements integrated within the frame and rear skid plate. Stone deflection and protection around the intakes and high-tech mudguards help to keep dirt from gunking up the moving components, while LED light bars and bumper mounted spotlights help to light the way.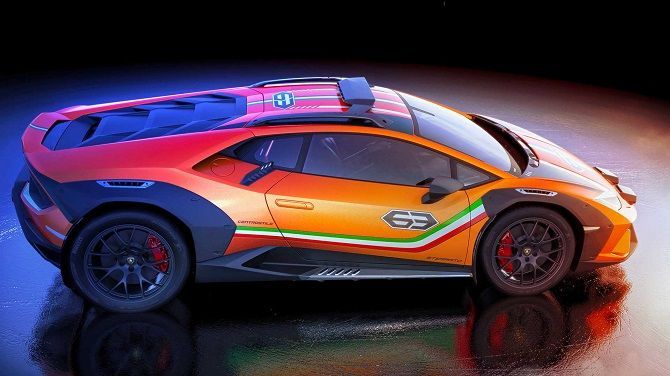 On the inside the Sterrato is largely the same, though it features a lightweight titanium roll cage, four-point harnesses, and new carbon bi-shell sport seats along with aluminium floor panels for a true off-road racer feel. The only thing left is to replace the windscreen with a plexiglass or a wire mesh and send the driver off with tear-off visor strips to keep his vision clear and free.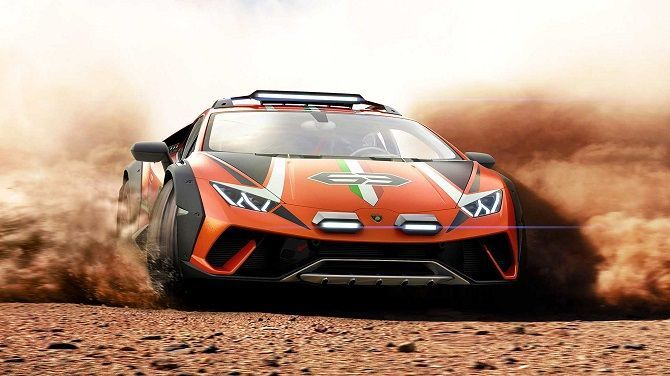 Most surprising of all is that there is precedent for this kind of model. Back in the 1970s, a madman by the name of Bob Wallace modified a Lamborghini Jarama and Urraco to compete in the rallies of their respective namesakes of the time. They were fit for covering great distances quickly on desert surfaces, although this feels more anecdotal than inspirational.
---
---
---
---
Comments