The Newest Porsche 911 Targa Is More Targa Than Ever
Auto News ....and Porsche brings back the manual!
Here's the all-new Porsche 911 Targa, which like clockwork has been revealed in sequence following the start of the latest 992 generation of the iconic rear-engine sports car which began in late 2018 with the crowd favourite Carrera (and Carrera S) and Carrera 4 (and Carrera 4S).
Mechanically, the Targa is very similar to those variants. Identical, in fact, save for the metal origami hanging out the back, as opposed to the full soft top that features on the Cabriolet variants, also adding its retro-inspired signature wraparound rear glass house and prominent B-pillar.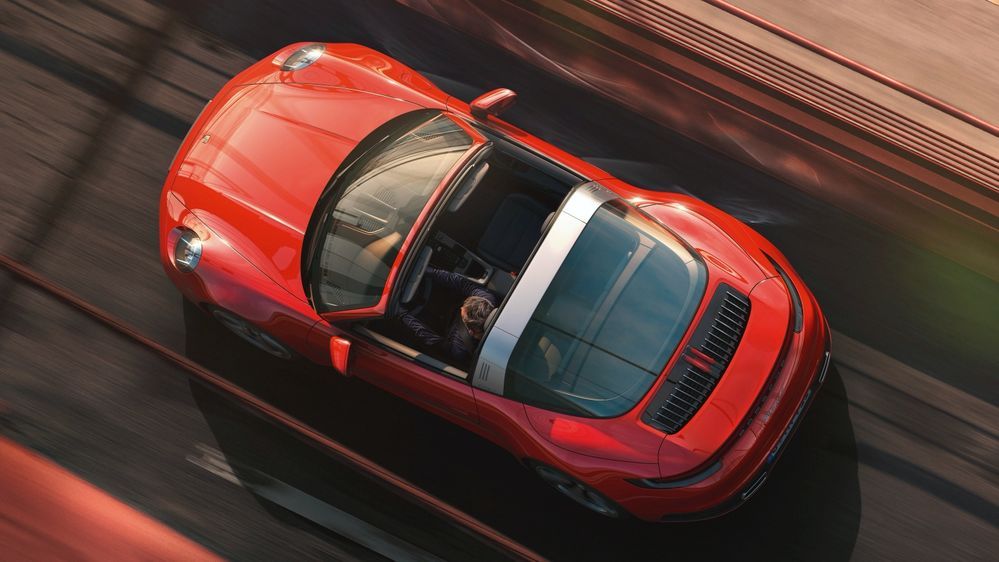 Rather than merely being known as the 911 with a (mostly) metal folding roof, the Targa has a niche mostly to itself, but nonetheless is touted as being just as much a pure-blooded Porsche as the rest of them. Great pains have been taken to ensure the weight penalty imposed is minimal while keeping everything compact enough to not disturb the 911's iconic shape.
As you'd imagine, Zuffenhausen has gotten pretty good at this trick, and this newest Targa's moveable roof assembly is just as effective as it was in its 991 counterpart, the 992's immediate predecessor, and where its fully automatic folding roof premiered.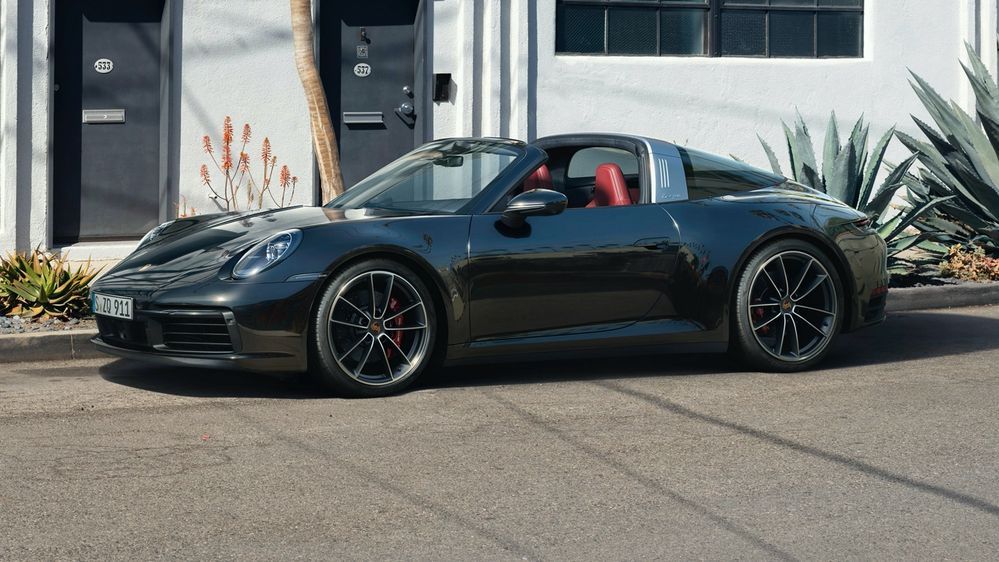 The automaker has fashioned the metal bits out of lightweight magnesium, which also provides enough rigidity to serve as a structural crossmember (also useful during a rollover) with or without the soft roof deployed which, by the way, takes 19 seconds.
Besides that, everything below its neckline, so to speak, is pretty standard fare for a non-GT model 911. The overall design is very much an evolutionary step from the 991 with only minor tweaks made to the front fascia. Its rear end, meanwhile, receives the new illumination cluster with an uninterrupted light strip and vertical 3rd brake lights.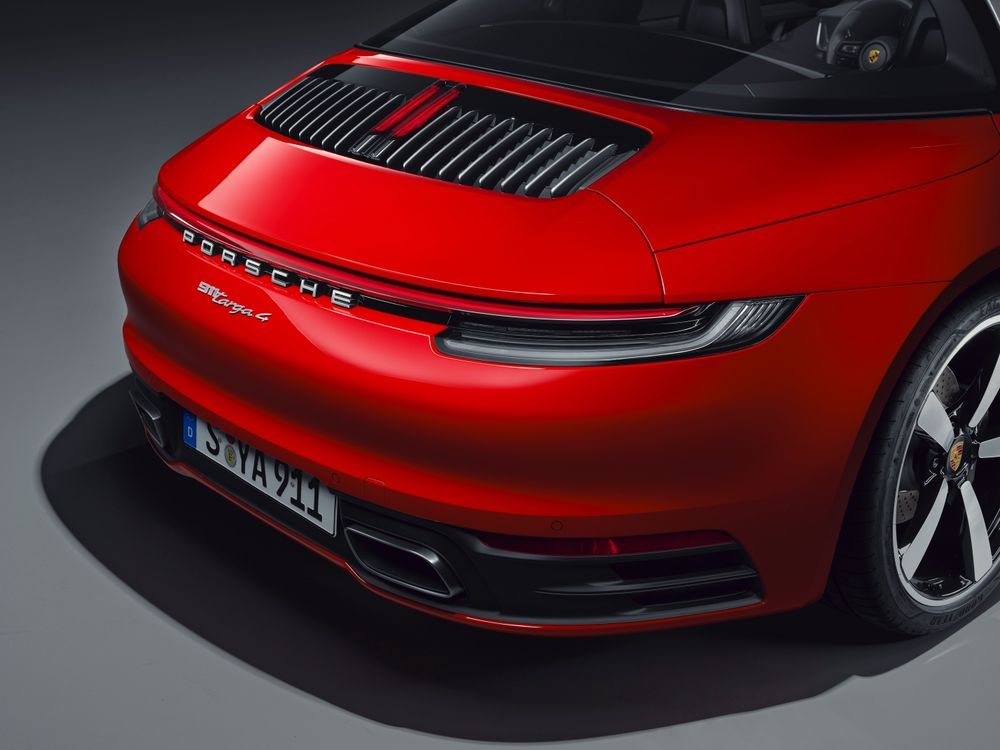 The all-new 911 Targa, like the outgoing model, can only be had with all-wheel drive and is split between the Targa 4 and more powerful Targa 4S. Powering both these variants is the same 3.0-litre twin-turbocharged flat-six engine, albeit slighty gutsier over the older car, with the respective figures being 385PS and 450Nm or 450PS and 530Nm.
Lighter overall weight and that boost in engine power means these newest batch of Targas also out-accelerate the cars they replace, with the Targa 4 managing 4.2 seconds (0.1s faster) and the Targa 4S hitting 100km/h in 3.6 seconds (0.4s faster).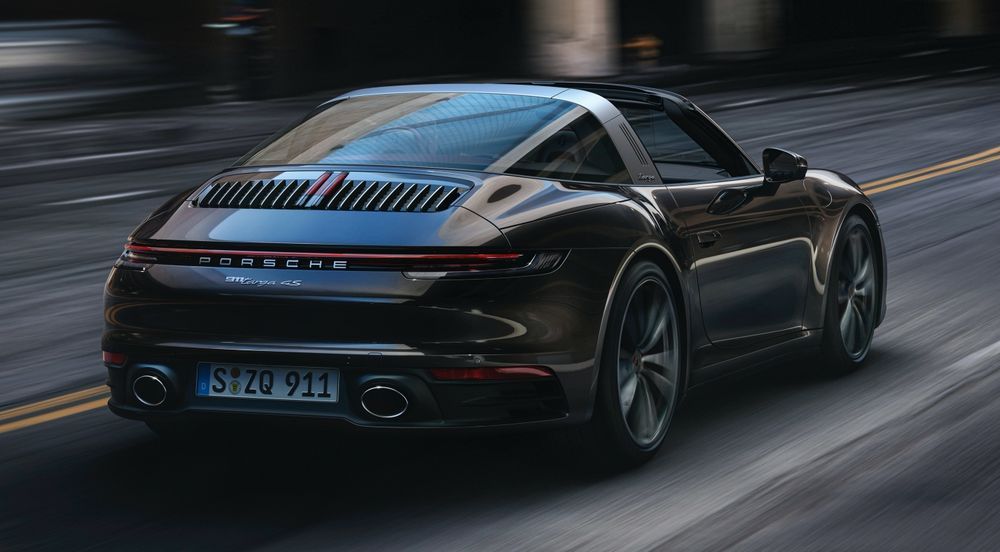 Porsche has also made some welcome changes to the all-wheel drive system, now equipped with reinforced clutch discs and dedicated water cooling for the front differential for greater robustness and allows for increased actuating torque to improve adjustment accuracy of the front-axle drive.
Surprisingly, Porsche has included the choice of a 7-speed manual transmission should the 7-speed PDK dual-clutch not catch your fancy, though the privilege of a three-pedal layout can only be had if you choose the pricier Targa 4S and pair it with the optional Sport Chrono Package.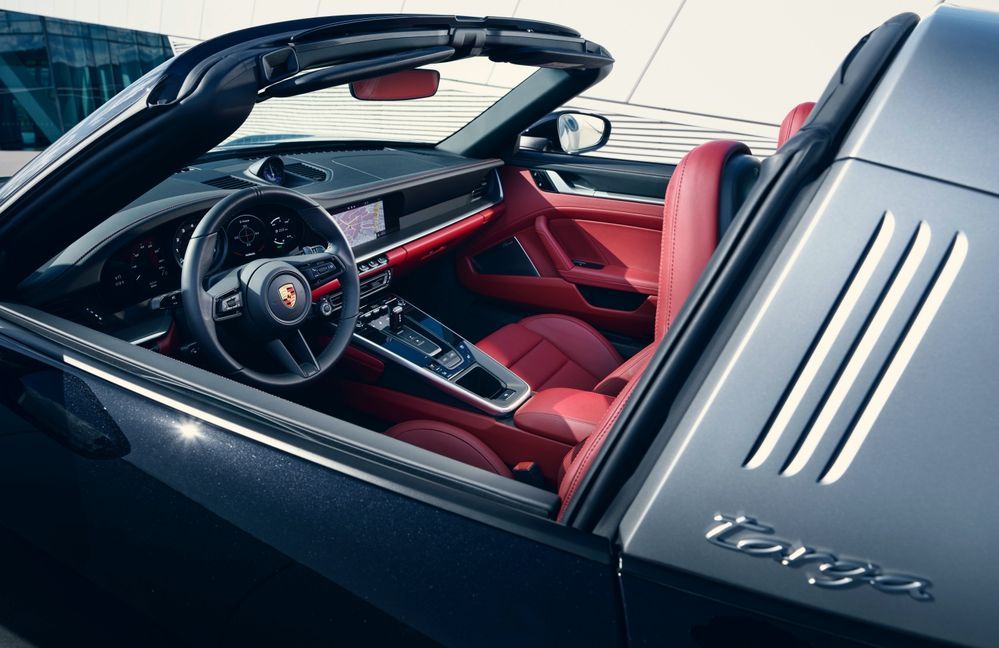 There's life yet in the 991-generation Targas, however, as these new 992 versions are expected to make their European and North American markets debuts in later 2020. Other regions, such as ours, are earmarked for a tentative local introduction window of late 2020 or early 2021. Porsche has also promised a special edition 911 Targa for a reveal next month, June 2020 - something to look forward to.
---
---
---
---
Comments