The PROJECTED Resale Value Of The Proton X50 In The Next Five Years
Insights Resale value is undoubtedly high on the priority list of every Proton X50 owner eagerly awaiting to either buy or be delivered their new car.
---
Of course, this is just Proton's second SUV, and its first one, the X70, has been around for less than two years.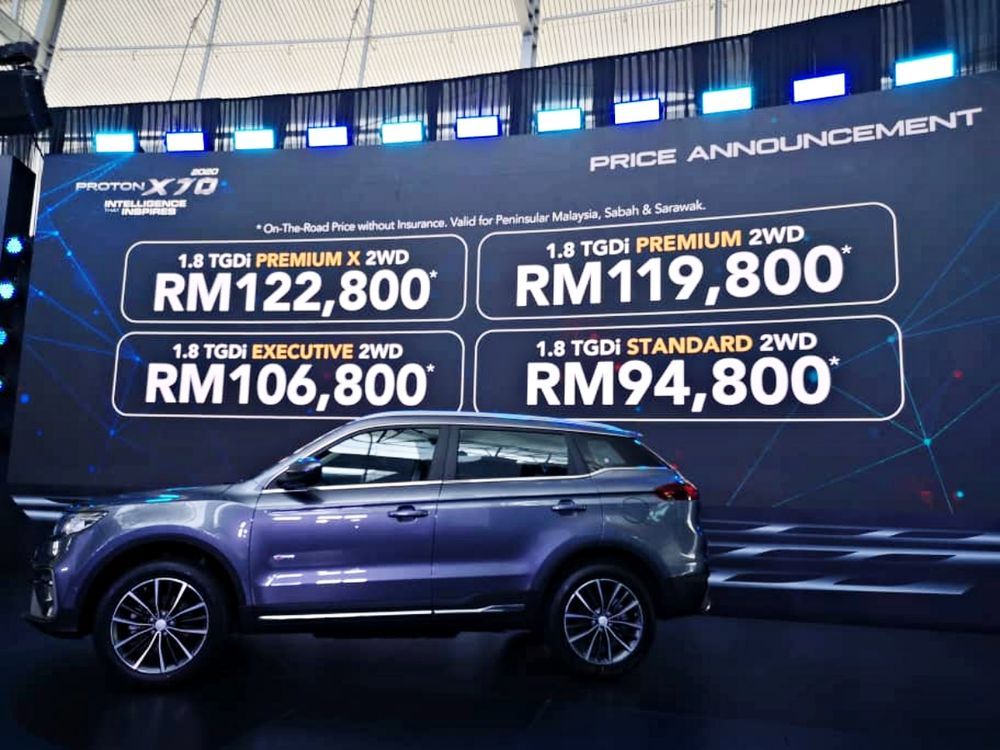 Hence, at this point, it's hard to tell if Proton's new contender will hold as much value as its competitors, for instance, the Honda HR-V – notably the bestselling B-Segment SUV up till now – which has a proven track record of retaining value. Moreover, it's been around for five years now, so it's easy to track just how good its resale value is.
Also note, that there are other significant factors which we believe will contribute to stronger used vehicle prices for the X50 in the near future, but more on this later.
But first...
Just to recap, here's the average price percentage depreciation of a Proton across the last 5-years.

The yearly average depreciation across the four Proton models (Iriz, Exora, Saga, and Persona) for the first 5-years are as follows:
Year 1: 11.2 percent
Year 2: 21.3 percent
Year 3: 31.2 percent
Year 4: 38.9 percent
Year 5: 46.3 percent
Now, if we were to apply those percentages and calculate the reduction, we would end up with the following tentative resale value of the X50 over the next 5-years, by variant:

Click here to enlarge
Now we must reiterate that resale value of any vehicle is based on a variety of factors, and the data we present is based on an average price of the model (some sell for less, some for more) throughout an entire year.
Economics 101 will tell us that the fundamental factor that dictates the price of any product or service is supply and demand - and demand for SUVs is an ever-growing one, so that's good news for X50 owners looking to sell their cars down the line.
In addition to having good demand, the resale value of any car is also determined by the following factors:
vehicle age
vehicle condition
maintenance costs
financing options
service history
model-specific issues or known common faults
model desirability and prestige
All the above factors can positively or adversely affect the overall demand for the vehicle, and hence, what the market is willing to pay for it. Therefore, in the coming years, more of these factors will become known and therefore start to influence buyer sentiment for the X50.
But, how can we post any reliable resale value projection without any historic data?
Well, there is one way of extrapolating the data that we need. We could use the "brand average depreciation" – thereby offering a qualitative assessment on how the Proton X50 could depreciate through its years of service.
If you missed it, we recently compared the depreciation average of Perodua, Proton, Honda, and Toyota to find out which brand commands the strongest resale value in Malaysia.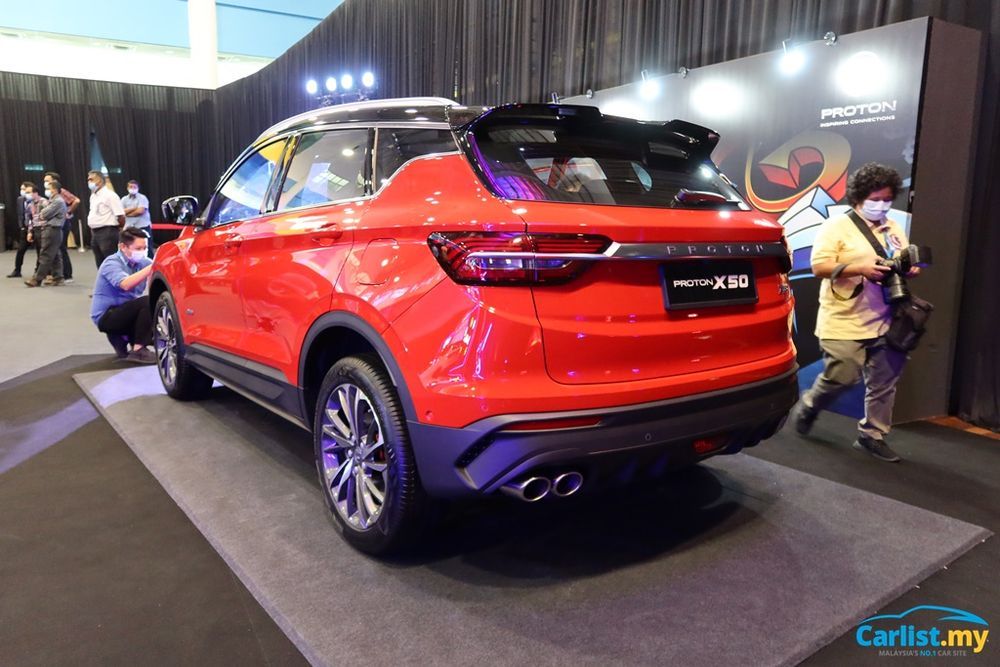 To ensure that the measurement was fair to all four brands, we took a yearly average depreciation across four popular models from each manufacturer, so as to provide a comprehensive measurement across the board, with respect to the type of vehicle, model, price point and popularity.
We then used our in-house developed iCarData suite to measure the successful listing prices of each particular model to measure the depreciation curve across a 5-year period (from 2015 – 2019). By combining the collective depreciation across four models, we obtained a yearly average percentage drop in value from the original selling price.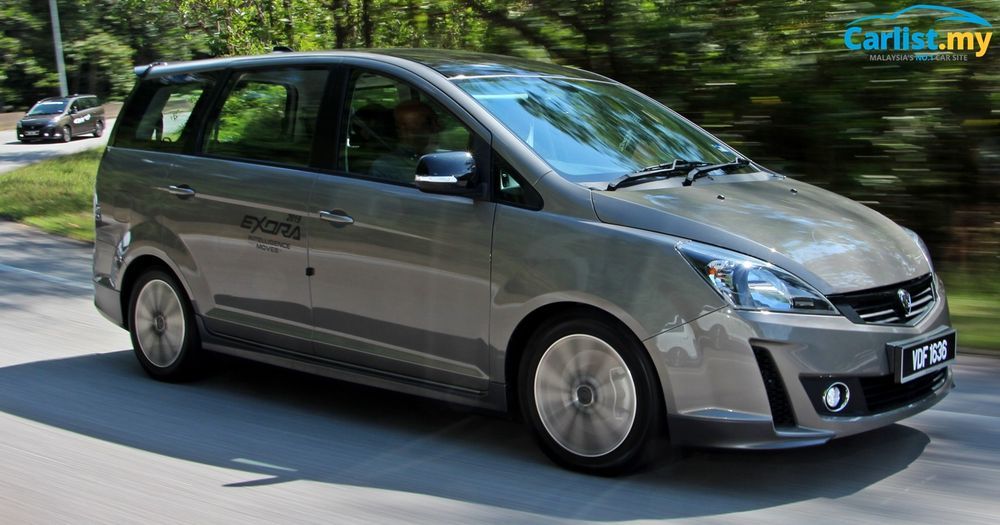 Having the yearly average price percentage drop of the brand, in this case, Proton, will allow us to extrapolate values from the graph and predict the average selling price of the X50 over the next 5-years. Admittedly, it's far from definitive, but it's still based on accurate data from the past.
Note, however, these are just projections intended to best inform an X50 owner on the eventual rates of depreciation – which are inevitable regardless of how the good car may be. Additionally, for the used car buyer, it offers an estimation of the prices that they can expect to pay a few years down the line if they prefer to buy a used vehicle.
But, we also mentioned that the Proton X50 will likely perform better than other Proton models, here's why...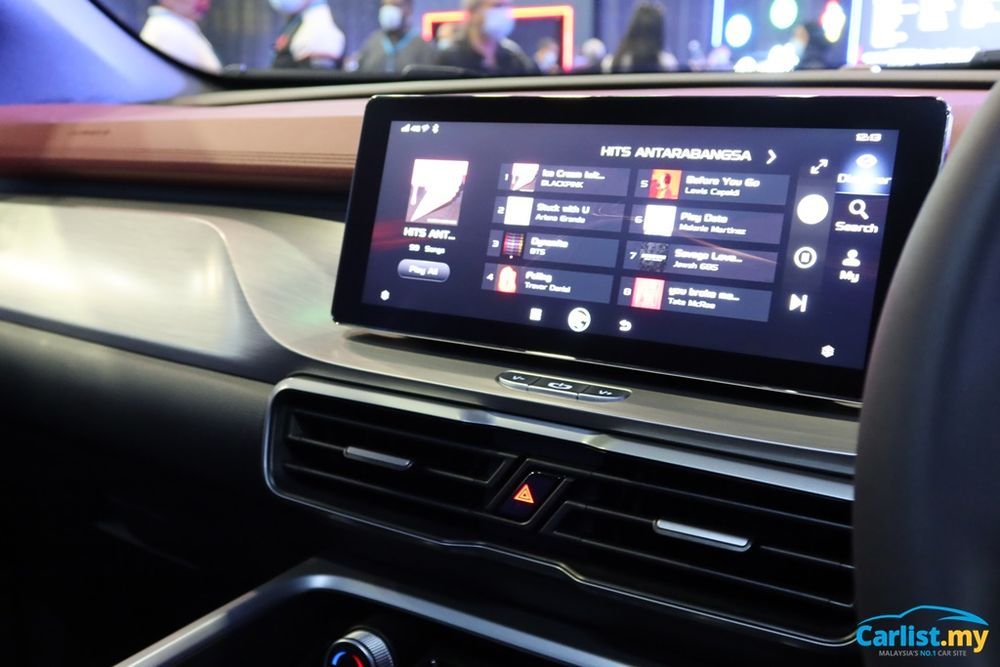 Yes, we have covered that it's an SUV, but from our projections, in just 4-5 years, the X50 tentative used prices make it a trendy SUV within the reach of the 'brand new' Perodua Myvi buyer. At prices hovering around the RM55k-RM60k mark, one could hypothetically have an X50 Flagship for the price of the top-spec Myvi. So this will go a long way to ensuring the X50 has continued demand even after a few years.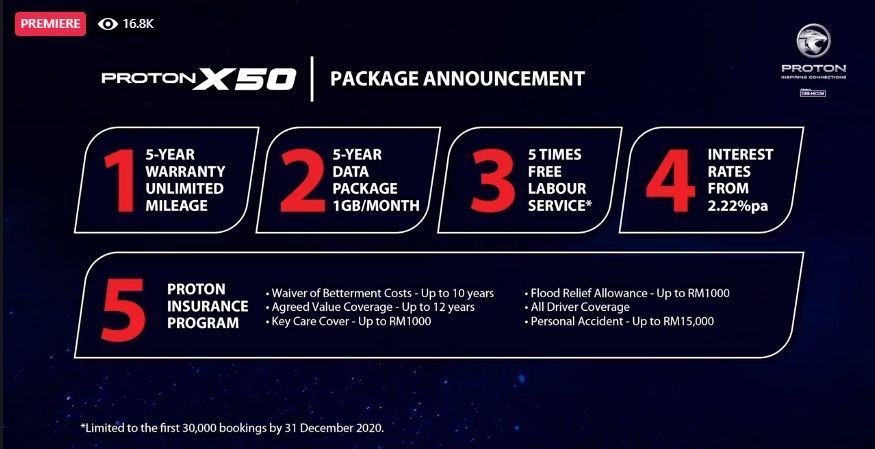 Proton has done well in recent years to manage and reduce the costs of maintenance for its vehicles. This along with the comprehensive warranty packages they sell with their cars should be a dominant driver of steady used market prices. A well-priced vehicle with lower maintenance costs goes hand-in-hand to preserve market value in the long run.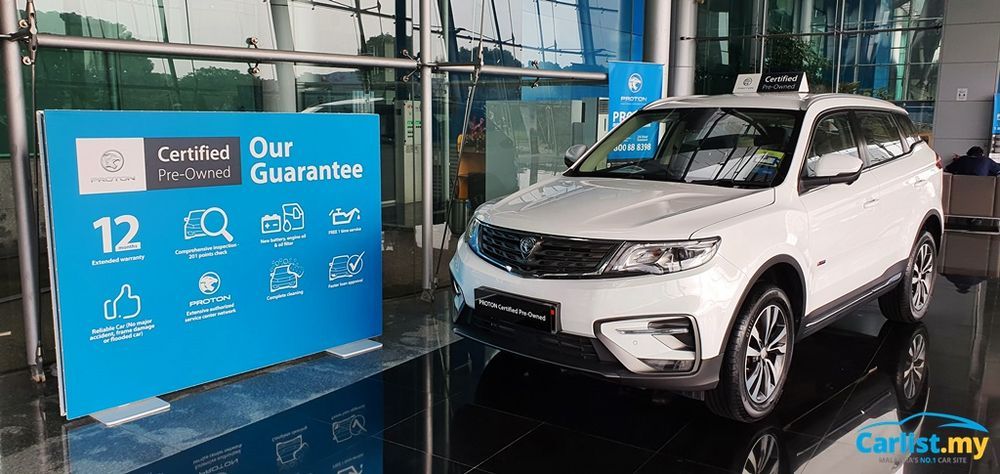 Proton Certified Pre-Owned program
Proton's new Certified Pre-Owned program is another initiative of the company to further stabilise the used vehicle values of their car. In the coming years, Proton's Certified Pre-Owned operation will help to stabilise price benchmarks across their vehicle range. This will be good for all their models, and particularly good for the newcomer X50.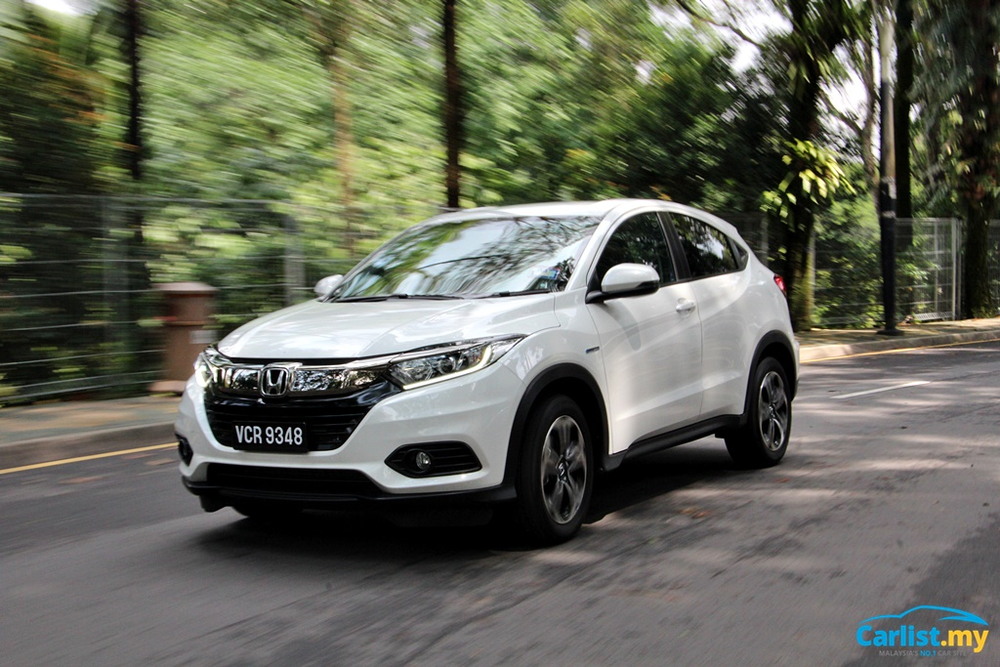 Popular models can outperform their brand average
Certain cars that appeal to a large variety of customers tend to outperform their brand averages. If we go back to our Best Resale Value report, we find the Honda HR-V outperforms Honda's overall average over other models such as the Honda City. This is simply because it's a practical SUV that offers loads of value for money. The X50 will most likely outperform other models in its range because it is also a superbly designed SUV with value for money equipment and safety features.
In conclusion, we can surmise that the X50, should be a stout performer on the used vehicle market, as it is currently proving on the new car market.
---
---
---
---
Comments