The Toyota Yaris GRMN Is A JDM GR Yaris On Beast Mode
Auto News Of course Toyota weren't done when they released the GR Yaris onto the scene. Instead of the four-wheel drive rally-bred super hatch being the pinnacle of the Yaris' evolution, Gazoo Racing saw it as a stepping stone. Meet the even angrier, all-new GR Yaris GRMN.
---
Most obviously, the company have brought back that initial hot Yaris prefix, the second half of which (MN) stands for Masters (Meisters) of the Nurburgring. Yes, they're quite boastful by the sound of things, which is a trait uncharacteristic of the Japanese people.
Revealed at the 2022 Tokyo Auto Salon, the all-new Yaris GRMN is a lighter, more powerful and track-focused version of the GR Yaris. Toyota themselves describe it as "fully tuned" with "rigorous refinement" at the hands of "professional drivers".
Unlike the car on which it's based, it is quite unlikely you'll see one rolling on Malaysia's roads with production capped at just 500 units, all of which are destined for sale exclusively in its home market. Yes, this one is true JDM forbidden fruit.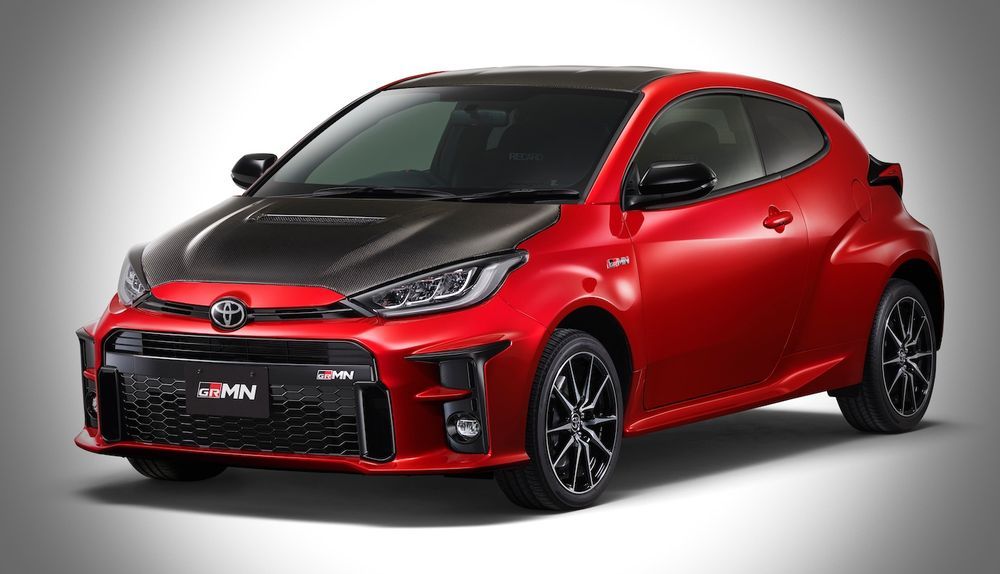 There, prices will start from 7,317,000 Yen (roughly RM261k), which is about 50% higher than the standard GR Yaris. According to Toyota, the significant price bump is justified through a laundry list of performance-related upgrades and alterations, or so we assume.
Thanks to 546 new spot welds and 12 metres of additional structural adhesive, the Yaris GRMN is said to be significantly stiffer than the GR Yaris. Aside from the driver and front passenger getting Recaro buckets, they've also thrown out the rear seats with the aim of saving weight (-20kg) and added a cross brace just behind the B-pillar for even more rigidity.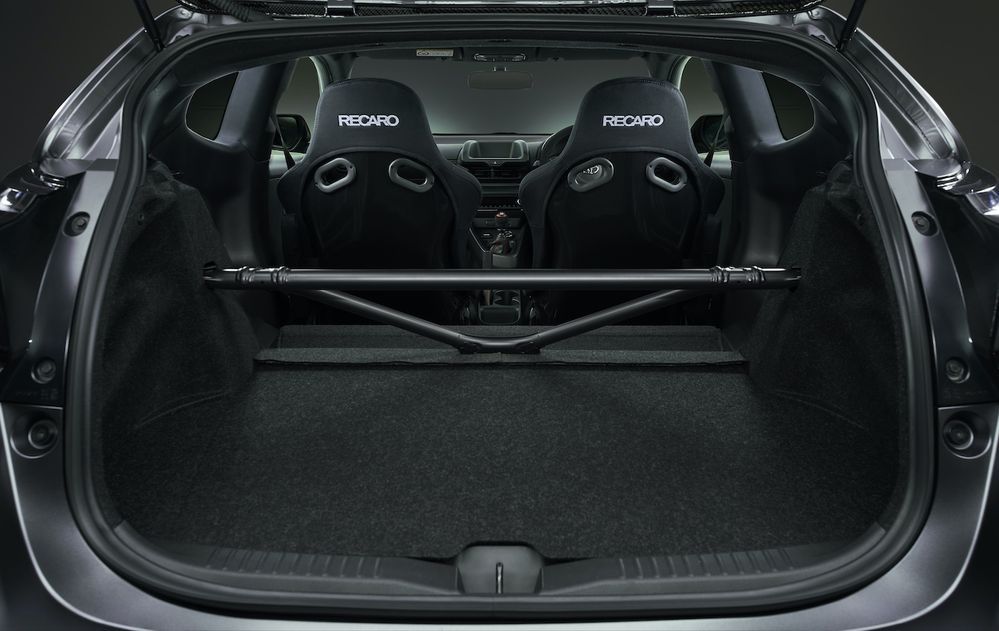 That turbocharged G16E-GTS 1.6-litre three-cylinder upfront is unchanged and produces a little power at 270PS and 390Nm just like the Japanese market GR Yaris. However, they have fitted it to a revised manual gearbox with closer ratios that feeds power through a new mechanical limited-slip differential.
Outside, the GRMN is most visibly differentiated by its unpainted carbon fibre bonnet and roof, but only the very perceptive might notice its 10mm drop in ride height for a lower centre of gravity alongside wider fenders for improved aerodynamics and stability.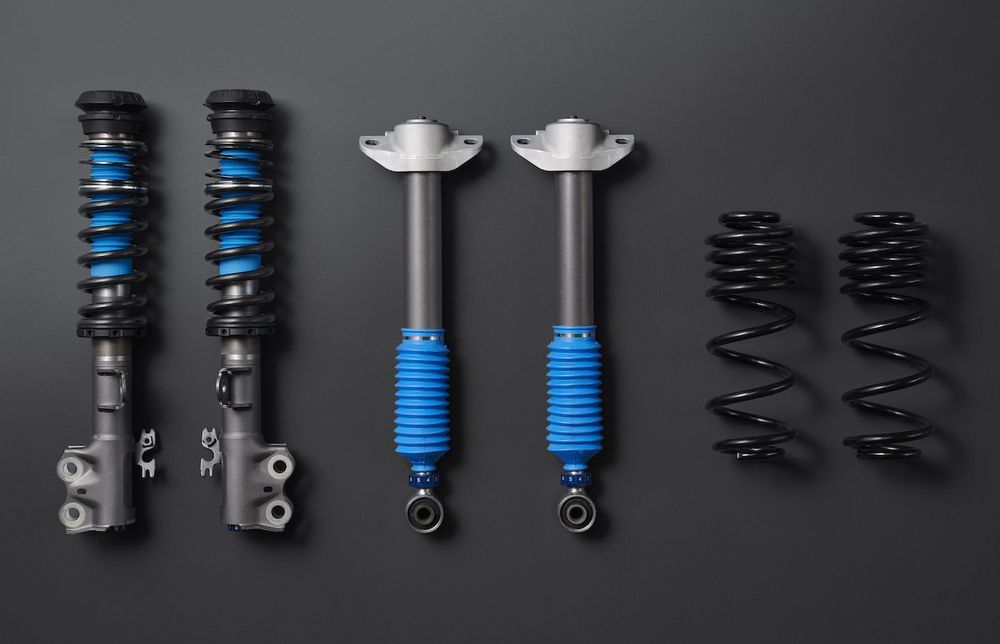 The aero package can be bolstered by the carbon fibre rear spoiler, but only if the optional Circuit Package is selected, which is one of the two configurations available to buyers.
Choosing this also yields 18-inch BBS wheels, a unique (though subtle) body kit, and a set of adjustable Bilstein shock absorbers. Meanwhile, a bespoke GR suspension upgrade tuned for loose surfaces, anti-roll bar and undertray can be had with the Rally package.
We expect acceleration and top speed to be pretty closely matched to the GR Yaris given the unaltered engine and their still-similar kerb weights, though we've no doubt that the differences will become apparent on a track.
That said, Toyota has yet to release figures that quantify just how much faster or more adept the Yaris GRMN is over the 'standard' car, so all we have is conjecture for now.
---
---
---
---
Comments