The World Needs To Care About Tesla's New Powerwall, Powerpack, and Gigafactory
Auto News Although it doesn't lend itself to effective or inspiring marketing, there is a fundamental problem affecting every industry that has their central focus on batteries (such as electric vehicles) are trying to solve: cost. Tesla is out to solve that as well as revolutionize the way homes and businesses are powered. No pressure.
Batteries cost a lot to manufacture, which in turn dramatically raises the cost of electric cars, which in turn sours the palette of prospective customers, leading to EV sales growing only marginally – much less than it needs to wean us off our dependency on depleting fossil fuel reserves. EVs are expensive and not many people buy them, but to make them less expensive you need supply on a large scale to bring the cost down, which is hard to do without that many customers. Such a paradox.
There are factories out there churning out millions of smaller cells. But with the kinds of batteries large and advanced enough to power vehicles, there hasn't yet been that kind of production ramp.
Tesla wants to change that, and on the night of April 30th in an event powered entirely by stored solar energy, the company revealed its plans to upend that market direction: Tesla Energy. Here's what it is and what it could mean.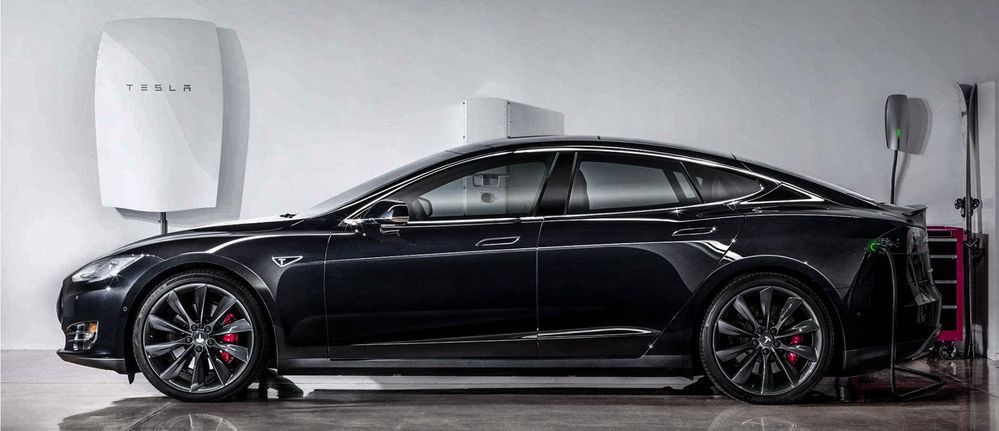 Powerwall and Powerpack
The first response to the world's energy knot, as Tesla sees it, is to solve the grid-dependent way homes consume electricity. The Powerwall is a home battery system that comes in 7 kWh or 10 kWh capacities and will go on sale for between 3,000 and 3,500 US Dollars. It can store solar energy absorbed during the sun-rich afternoon for use in the mornings and evenings. They can be used as a redundant power source (say, to charge up an EV with free solar energy) or to power a home completely, making it full self-sufficient.
The Powerpack is similar to the Powerwall, only bigger and much more powerful. While the Powerwall is intended for homes and consumer use, the Powerpack is meant to power offices, businesses, industries. Described as an "infinitely scalable system", the modular cells can be placed in a blocks for capacities from 500 kWh all the way to 10 MWh or potentially higher.
If it sees widespread adoption, the implications of the Powerwall, Powerpack and its follow-ons could be huge. With an efficient and accessible way to store energy, we can focus generating the cleanest energy possible to be stored.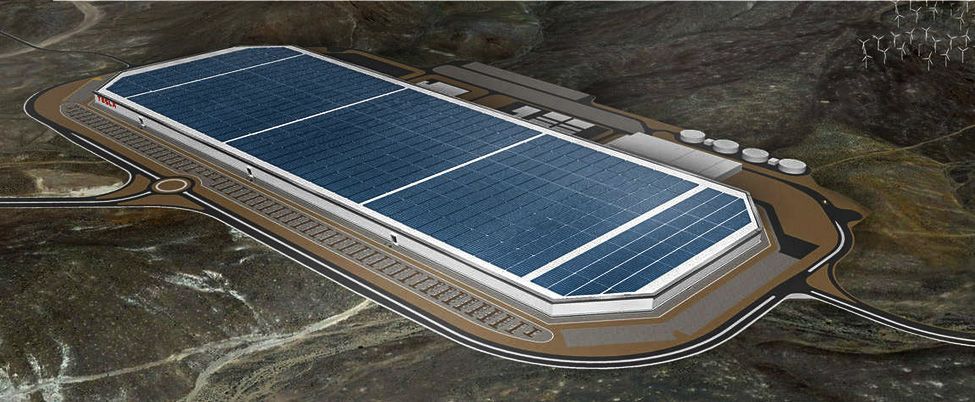 Gigafactory
But before Tesla's ambitious future for the way we produce and store energy can go into full swing, step one would be the construction of a new facility to manufacture battery cells at a scale beyond anything done before. Currently under construction in Nevada and due to start its manufacturing duties in 2017, the solar and wind-powered plant aims to produce more than 35 GWh of battery cells by 2020, exceeding the world's battery manufacturing capacity in 2013 through this one facility. And come on, its got the coolest name too.
The world's press are still reeling from Tesla's Labour Day eve announcement, and while it's understood that it is a very ambitious undertaking, the significance of the changes this technology could set in motion won't be fully realized until a few years into the production cycle when more and more battery cells are used to store and distribute clean(er) energy. In addition to the economy of scale that the Gigafactory and the Powerwall/Powerpack brings to the battery and energy industry, it will also mean lower material costs for other automakers who either purchase or manufacture batteries for their own hybrid or fully electric vehicles. Exciting times ahead.
You can watch the full unveil keynote speech by Tesla CEO Elon Musk here:
---
---
---
---
Comments