This E28 BMW 524td Was Once The World's Fastest Series Production Diesel-powered Car
Insights A diesel engine is just not suited for a brand like BMW - it was just too slow, unrefined, and wasn't clean enough. That was the opinion of BMW in the '70s. It was also the main reason why BMW never bothered to match archrival Mercedes-Benz's push to introduce diesel engines in passenger cars.
The oil crisis in 1975 however, forced BMW to re-evaluate its position on diesels.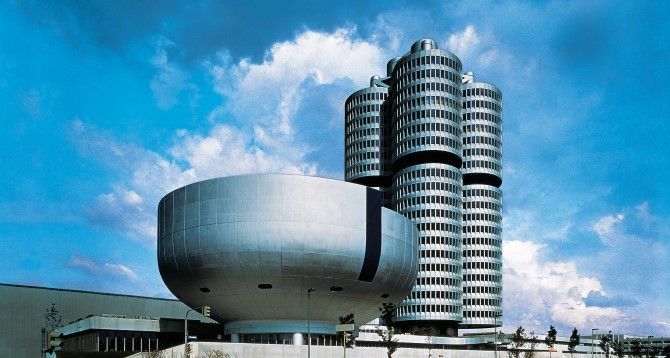 Just two years earlier, BMW officiated its iconic Vierzylinder (Four-cylinder) Tower in Munich, which still remains until today as one of the most forward-looking architectural design for any corporate headquarters. The Vierzylinder Tower was BMW's statement of intent, that BMW is a forward-looking company and that the blue-white roundel logo represents world-class engineering and design.
Against this backdrop, BMW cannot legitimately claim to future-proof its brand if it doesn't address the obvious downsides to cars – pollution and its reliance on diminishing fossil fuel reserves.
Research on electric-drive vehicles have already begun but diesel engines were not seriously considered until the oil crisis hit. The required battery technology and advance control electronics needed to commercialize electric vehicles were still many decades away but diesels were something that BMW could act upon immediately.
If was at that moment when the engineers at BMW decided, "If we are going to build diesel engines, we are going to do it our way." The 'our way' meant that it had to follow BMW's ideal engine layout – inline six cylinders, and it had to deliver a minimum level of driving performance to earn a BMW badge on the bonnet.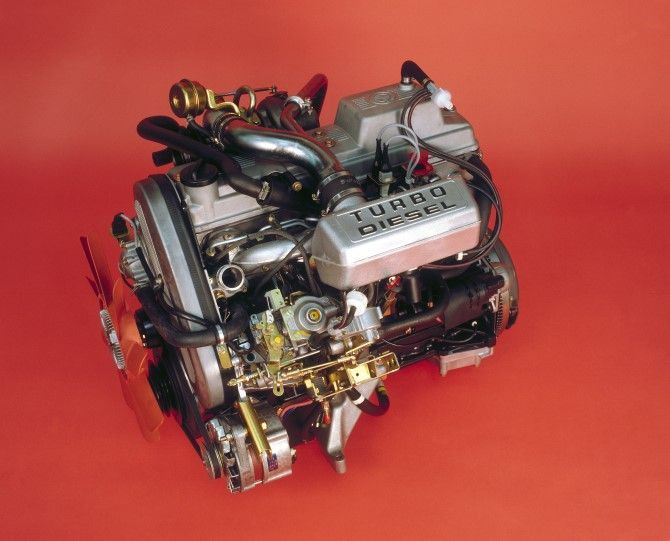 Codenamed M21, BMW's six-cylinder diesel engine shared the same basic structure with the M20 petrol engine (but it's not the same block), sharing the same overhead valve timing with a camshaft driven by a toothed belt.
In order to produce a diesel engine that delivers the level of performance that's expected of a BMW, the M21 engine featured quite a few tweaks.
Something had to be done about the loud diesel clatter noise and BMW's solution was an advanced development of the swirl-chamber combustion system, which BMW said had significantly improved not just driving performance, but also fuel consumption and noise emissions.
Diesel engines are heavier than petrol engines, but M21 offset the weight penalty by adopting lightweight alloy in the cylinder head, as well as incorporating cross-flow principle typically used in petrol engines for better performance.
The M21 hadn't just employed a regular exhaust-driven turbocharger setup, but adopted pulse-charging principle to optimize the flow of exhaust gas driving the turbine. At 1,500 rpm, the turbocharger was already spooling and full boost pressure of 0.8 bar was achieved at a lowly 2,200 rpm, thus allowing the engine to deliver the maximum 210 Nm of torque in as early as 2,400 rpm.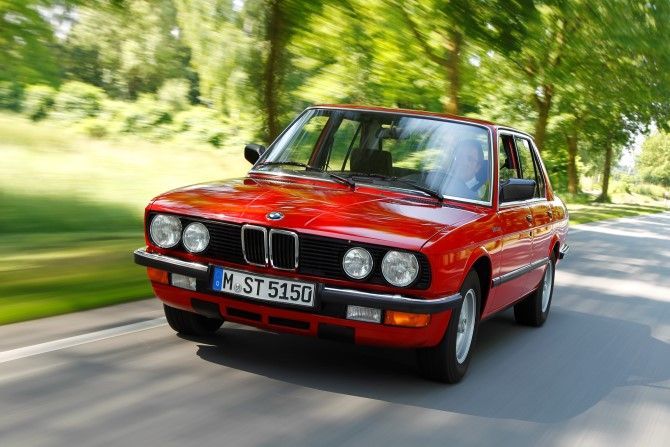 The result was the 524td, introduced in 1983 during the second generation BMW 5 Series model generation, better known as the E28 generation.
With a top-speed of 180 km/h and a 0-100 km/h time of 12.9 seconds, it was the fastest series production diesel sedan on the planet. It might not seem like much today, but a quick comparsion with the E28 524td's contemporary rival, the W123 generation Mercedes-Benz 240D, puts things into perspective. The Mercedes-Benz 240D could only hit 145 km/h and took a snail-paced 22 seconds to complete the century mark sprint, nearly twice as slow as the BMW.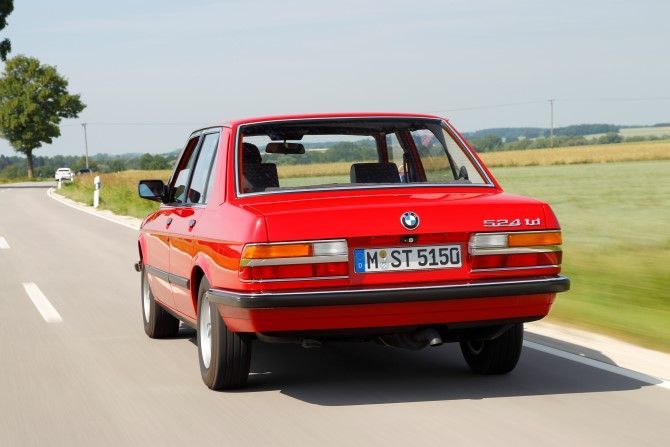 With an output of 115 hp from just 2,443 cubic centimetres of displacement, the 524td had a specific output of 47.3 hp, something which BMW's rivals at that time said was 'impossible' to produce in a diesel engine.
None of these headlining performance figures dented its mandate to also champion the cause of reduced fuel consumption, for the 524td completed DIN Euromix test cycle by consuming just 7.1-litre/100 km.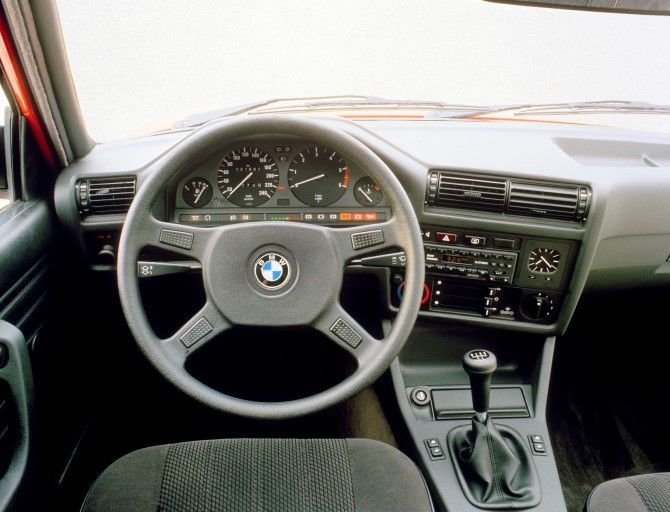 Soon, Ford came knocking on BMW's doors and the M21 engine soon found its way into the Lincoln Continental in USA.
More importantly, the E28 524td paved the way for many more high performance BMW diesels like the M550d and X6 M50d.
To further counter the argument that diesels are slow, BMW raced an E36 generation 320d in the 1998 24 Hours of Nuburgring race, and promptly won. It was the first victory by a diesel-powered touring car in an endurance race.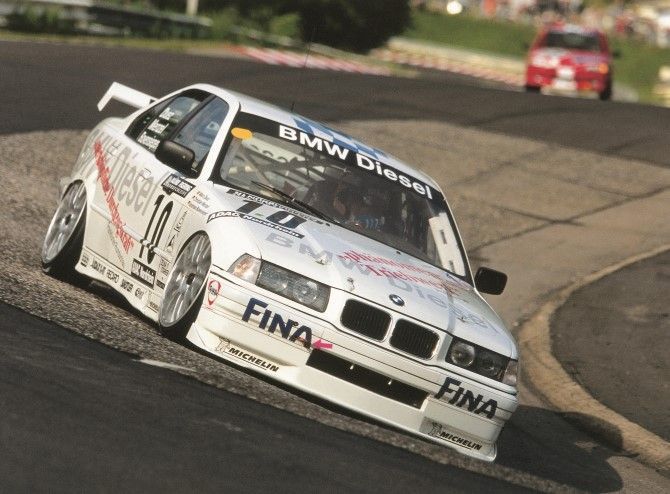 Closer to home, BMW has been championing the benefits of clean diesel technology in Malaysia for at least two model cycles already – starting with the previous E90 generation 320d, E60 generation 520d, E84 generation X1 xDrive20d and F02 generation 730Ld.
Today, BMW Group Malaysia offers four clean diesel-powered models for our market – the 320d Gran Turismo, 520d M Sport, X1 xDrive20d, and X3 xDrive20d. These models are complemented by the petrol-electric plug-in hybrid eDrive models like the 330e, X5 xDrive40e and of course, the highly desirable i8.
---
---
---
---
Comments