Tidak Perlu Tukar Gear 'N' Sebelum Masuk Gear 'P' Ketika Parking Kereta - Perodua Ativa
Insights Susulan satu video yang tular di medsos baru-baru ini, seorang pemandu Perodua Ativa telah berkongsi cara untuk memasukkan gear dengan betul pada kereta automatik ketika meletakkan kenderaan bagi mengelakkan kerosakan berlaku pada gearbox. Betul ke? Jom kita siasat!
---
Video tersebut menjelaskan sekiranya anda masuk ke gear 'P' secara terus daripada gear 'D', itu merupakan cara yang salah kerana ia akan memberikan tekanan kepada gearbox anda. Sebaliknya, beliau mengesyorkan orang ramai agar melakukan seperti turutan tersebut – Pijak brek kaki, masukkan gear 'N', tarik handbrake, lepaskan brek kaki dan barulah masukkan ke Gear 'P'.
Persoalannya, adakah pemanduan sesetengah orang selama ini adalah salah? Betul ke kalau kita tukar terus dari gear 'D' ke 'P' boleh datangkan masalah pada transmisi dan kotak gear kereta? Ekoran itu, Carlist.my telah menyiasat dan tempat pertama yang menjadi rujukan kami semestinya buku manual kereta untuk penilaian yang lebih tepat.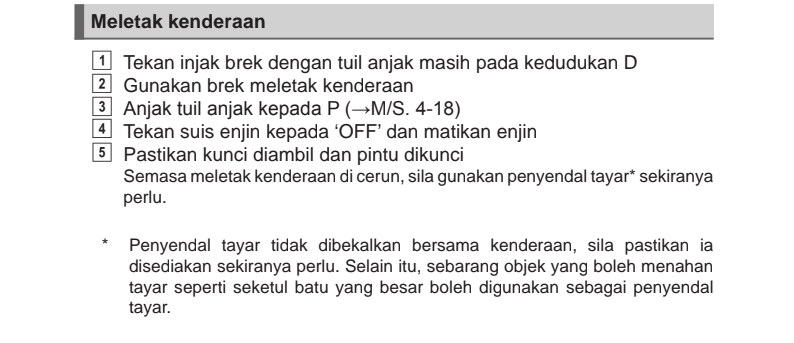 Berdasarkan buku panduan dan manual Perodua Ativa, anda tidak perlu pun untuk menukar gear 'N' terlebih dahulu sebelum masuk gear 'P' untuk meletakkan kenderaan anda. Sebaliknya, anda cuma perlu untuk menekan brek semasa gear masih lagi pada kedudukan 'D' untuk memberhentikan kenderaan terlebih dahulu. Seterusnya, tarik handbrake dan tukar gear 'D' kepada 'P' dan matikan enjin kereta anda. Cara ini lebih mudah dan ringkas, seperti ramai orang lakukan ketika ini.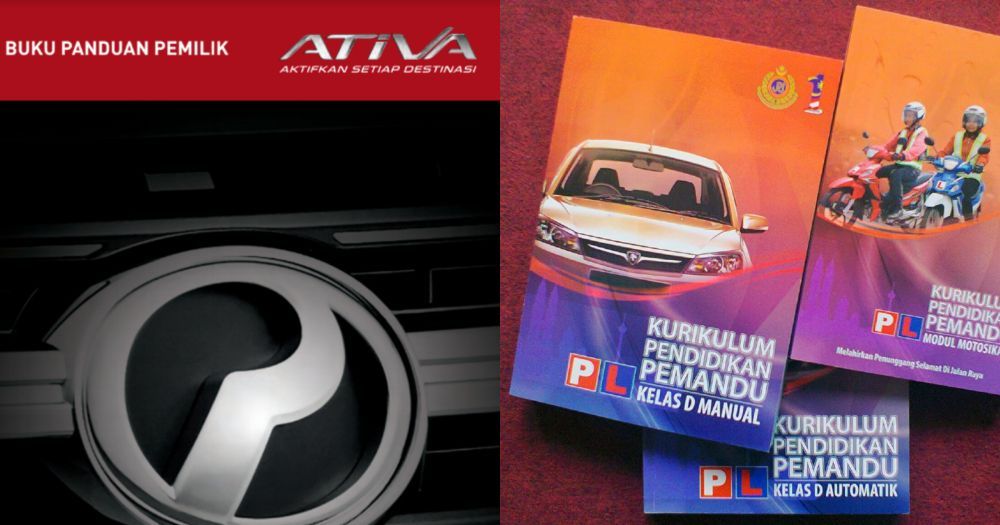 Bila difikirkan semula, jika cara kita masukkan gear selama ini dikira salah, tak logik sekiranya Perodua langsung tak bagi tahu orang awam tentang perkara ini dalam buku panduan mereka. Masa ambil lesen memandu dulu pun langsung tiada tekankan perkara ini. Atau mungkin, rata-rata kereta-kereta zaman sekarang sudah dibina dan direka untuk mengendalikan masalah tersebut?
Secara teknikalnya, jika anda menggunakan brek kaki dan menukar gear 'D' kepada 'P', lalu melepaskan brek kaki anda sebelum menarik handbrake, beban kereta akan terletak pada gear kereta ketika brek kaki dilepaskan.
Perkara ini berpotensi untuk betul-betul mendatangkan masalah kepada kereta anda dalam jangka masa panjang kerana sekiranya kereta anda bergerak walaupun hanya 1 atau 2 inci sahaja setelah anda menukar gear 'D' kepada 'P', ini akan mengakibatkan tekanan pada parking pawl pada gear anda untuk memberhentikan kenderaan, bukanlah pada brek. Parking pawl merupakan pin atau kunci pada transmisi kereta anda dan malangnya, kunci gear ini boleh patah sekiranya perkara ini berlaku secara berterusan. Duit tu bang!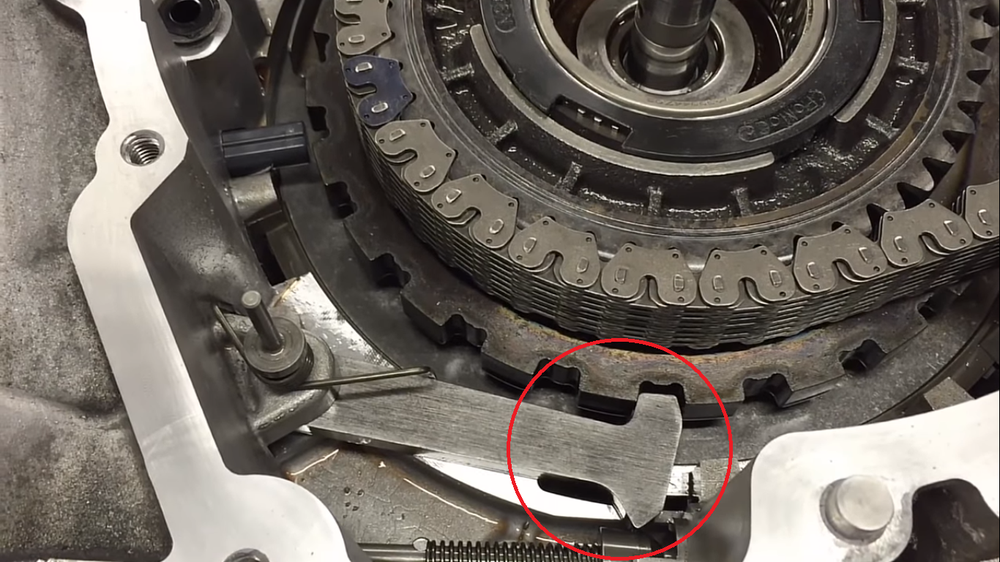 *Kredit foto: FordTechMakuloco (YouTube)
Tetapi, anda tidak perlu pun untuk menukarkan gear anda daripada 'D' kepada 'N' terlebih dahulu sebelum masuk gear 'P' ketika meletakkan kenderaan. Cukuplah sekadar anda menarik handbrake sebelum menukar kepada gear 'P' kerana kita tidak mahu kereta bergerak serta berat kereta ditanggung oleh parking pawl semasa proses penukaran gear 'D' kepada gear 'P'. Tambah-tambah apabila anda meletakkan kenderaan di kawasan yang berbukit. Jika dibiarkan berterusan, anda boleh mendengar sendiri bunyi 'tendang' pada kotak gear anda apabila anda ingin menukar gear 'P' ke 'D' ekoran bebanan yang ditanggung lama oleh gearbox ketika kereta ditinggalkan di kawasan parkir.
Tetapi bagaimana pula dengan barisan SUV popular Proton seperti X70 dan X50 yang menggunakan sistem teknologi shift-by-wire bagi proses penukaran gearnya?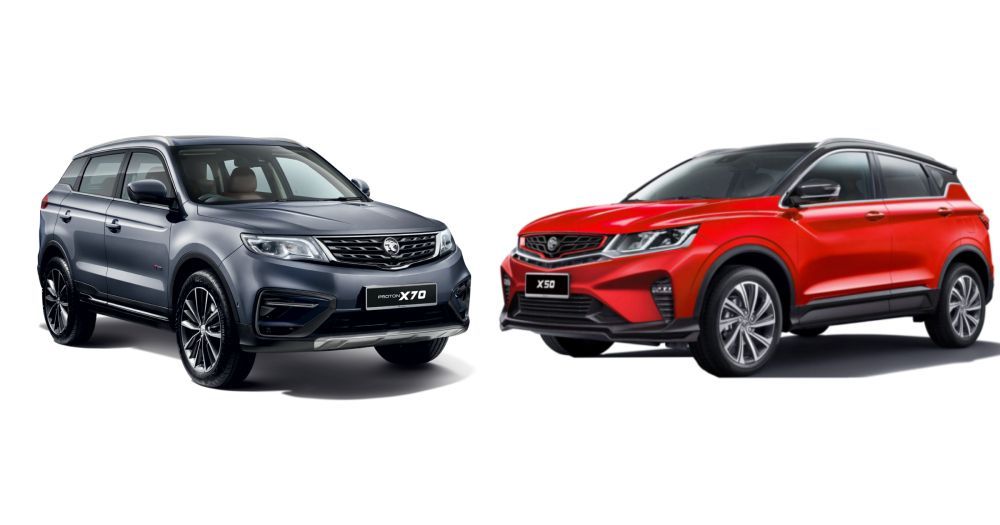 Untuk kereta seperti ini, gear 'P' dikuasakan melalui sistem suis pada bahagian atas tuil gear kereta. Menurut PROTON, gear 'P' boleh diakses terus daripada gear 'D, 'N' atau 'R'. Teknologi shift-by-wire ini memberi lebih kelebihan keselamatan kepada software kereta anda. Sebagai contoh, anda tidak boleh masuk gear 'P' sekiranya kereta sedang bergerak laju, namun tiada masalah untuk masuk 'P' dari mana-mana gear ketika kereta berhenti.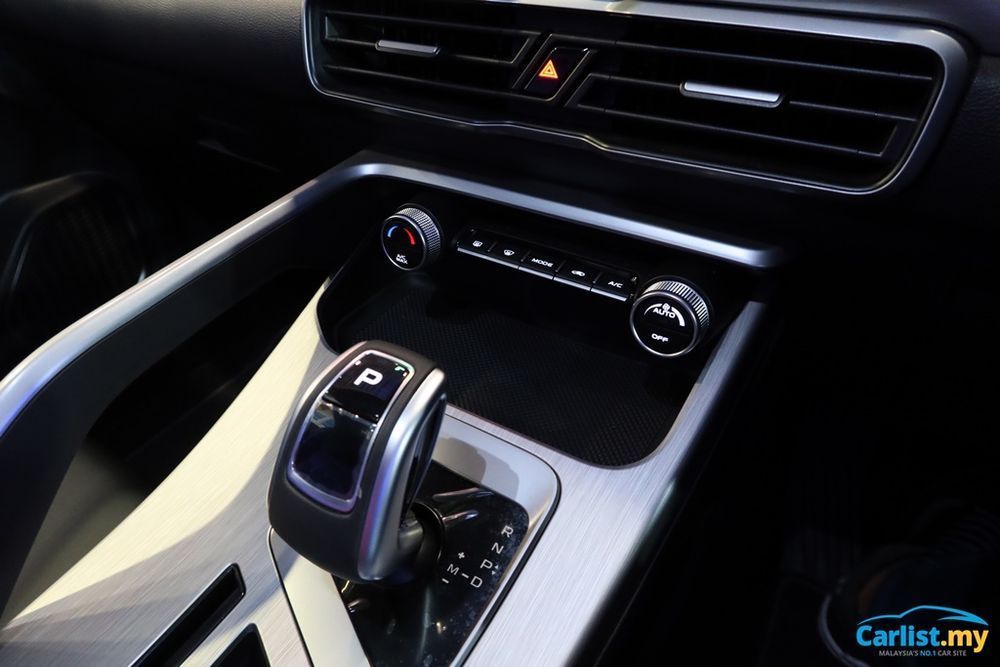 Oleh itu, perbuatan menukar gear 'D' kepada 'N' terlebih dahulu sebelum masuk gear 'P' ketika meletakkan kenderaan seperti X50 dan X70 ini merupakan satu perkara yang sia-sia. Tambahan pula, apabila anda menekan butang 'P' pada tuil gear anda, brek parkir atau handbrake anda turut akan berfungsi sama secara serentak kerana signal telah dihantar pada kereta anda melalui software yang ada pada kereta.
Yang paling penting, pastikan kereta anda berhenti sepenuhnya dan brek kaki hendaklah sentiasa ditekan untuk memastikan tiada pergerakan yang berlaku semasa proses penukaran gear 'D' kepada 'P'. Bukan apa, meskipun ianya menggunakan teknologi berbeza, namun prosesnya masih sama.
Pendek kata, cara yang paling ringkas, mudah dan selamat untuk meletakkan kereta anda adalah sentiasa pastikan anda menekan brek kaki dan menarik handbrake atau brek parkir terlebih dahulu sebelum menukar gear 'D' kepada 'P' untuk mengelakkan tekanan kenderaan tidak diletakkan pada gearbox. Dengan cara ini, kereta akan berhenti dan bergantung sepenuhnya pada handbrake atau brek parkir kereta anda untuk berhenti.
Tidak perlu pun untuk anda masuk gear 'N' sebelum 'P' ketika meletakkan kenderaan. Cukup lah sekadar brek kaki dan tarik handbrake atau brek parkir sahaja sebelum tukar gear 'D' ke 'P'. Mudah kan?
Nak lagi senang? Belilah kereta manual!


For more latest car news, reviews, car buying guides and videos visit us at Carlist.my Auto News.
Check out all the best new & used car deals in Malaysia at Carlist.my.
Sell your car fast with the best offer? Visit us at CarlistBid.my.
Get the latest new car promotions at New Car website now.
---
---
---
---
Comments