2021 Perodua Ativa 1.0L Turbo Dilancarkan - Harga Bermula RM61,500
Auto News Akhirnya, Perodua telah melancarkan SUV kompak segmen B yang lama ditunggu-tunggu umum. Perodua Ativa yang baharu diperkenalkan itu dikuasakan oleh enjin pengecas turbo pertama oleh Perodua ditemani transmisi D-CVT.
---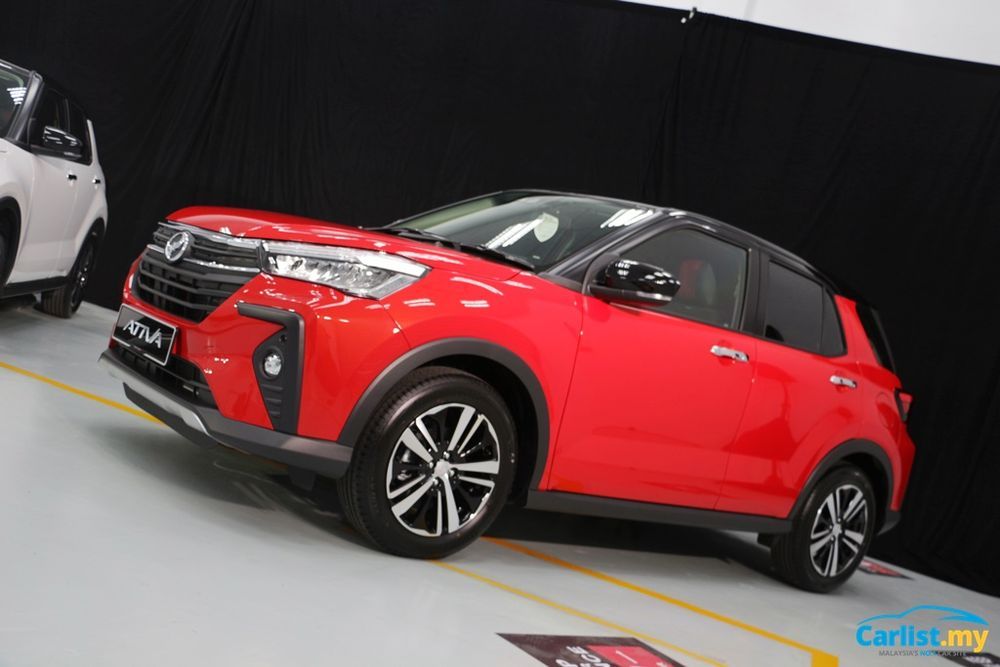 Model ini merupakan generasi pertama Perodua yang dibina berdasarkan platform DNGA yang jauh lebih baik berbanding sebelumnya. Jentera ini turut dilengkapi dengan sistem pemanduan autonomi level dua pada harga mampu milik! Berikut merupakan harga Ativa berdasarkan varian yang ditawarkan:
Perodua Ativa X: RM61,500

Perodua Ativa H: RM66,100

Perodua Ativa AV: RM71,200

Prestasi dan Enjin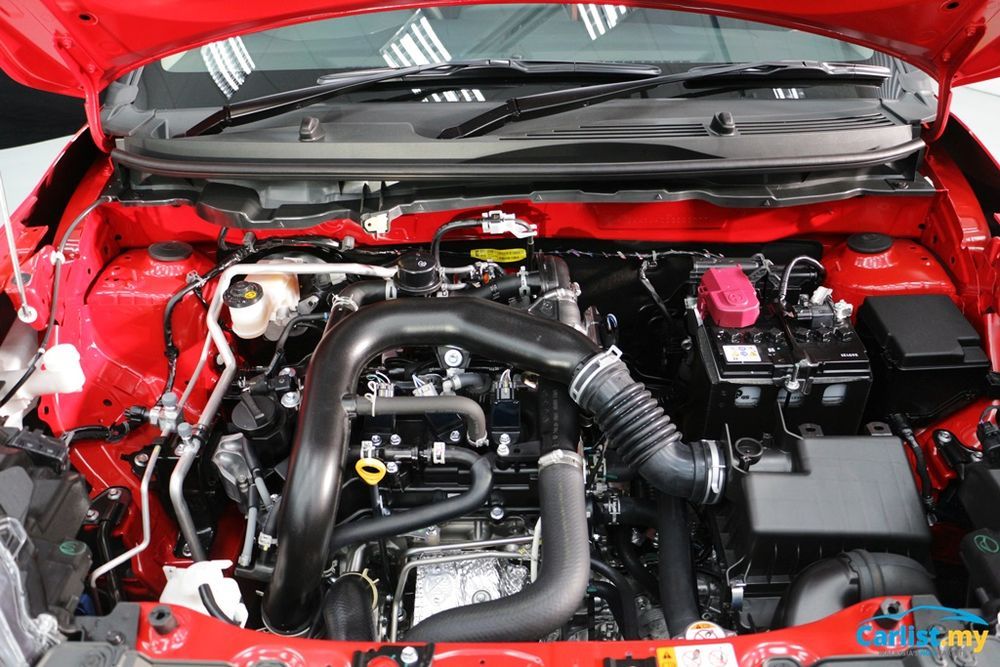 Ketiga-tiga varian tersebut menggunakan enjin 1KR-VET 1.0-Liter turbocharged transverse-mounted tiga silinder petrol. Ini merupakan enjin pengecas turbo pertama yang dihasilkan Perodua dengan prestasi bersamaan enjin berkapasiti 1.5L. Sebagai model EEV kelima keluaran Perodua, enjin ini dikatakan mampu memberikan penggunaan bahan api yang efisien sehingga 18.9km/L.
Enjin: 1KR-VET 1.0L 3-silinder
Transmisi: D-CVT
Kuasa Maksimum: 98 PS
Tork Minimum @ 2,000 rpm: 120 Nm
Tork Maksimum @ 6,000 rpm: 140 Nm
Penggunaan Bahan Api: 18.9km/L (atau 5.29 Liter/100km)

Dimensi
Luaran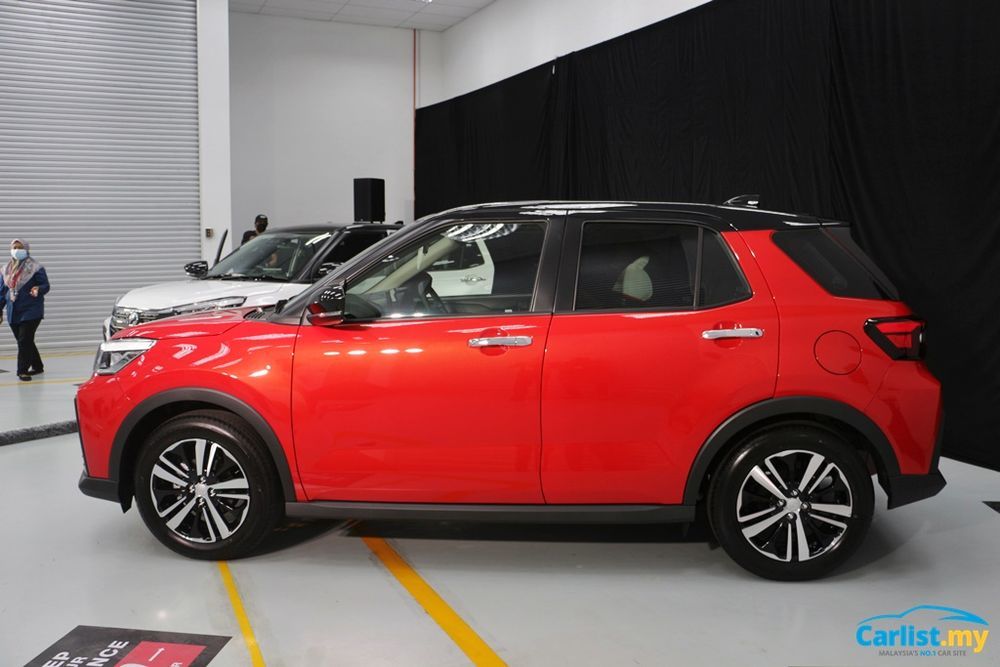 Panjang: 4,065 mm
Lebar: 1,710 mm
Tinggi: 1,635 mm
Jarak Roda: 2,525 mm
Berat: 1,035 kg
Dalaman
Panjang: 1,955 mm
Lebar: 1,420 mm
Tinggi: 1,250 mm
Kapasiti But: 369 L
Berikut merupakan perbandingan saiz dan dimensi diantara Perodua Ativa, Myvi serta Aruz:

Ciri-ciri keselamatan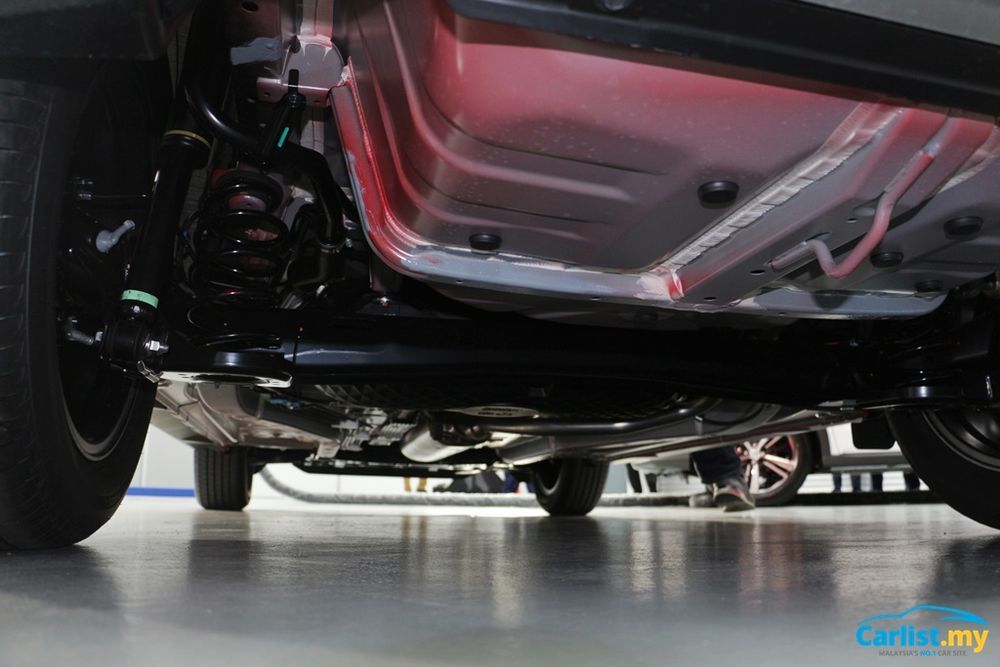 Perodua Ativa merupakan generasi pertama Perodua yang dibina menggunakan Platform DNGA (Daihatsu New Global Architecture). Dengan menggunakan Platform DNGA, tahap keselamatan pada badan kereta ketika pelanggaran berlaku telah dipertingkatkan. Oleh kerana pelantar ini lebih ringan dan kukuh, faktor seperti gegaran dan bunyi bising turut telah dikurangkan.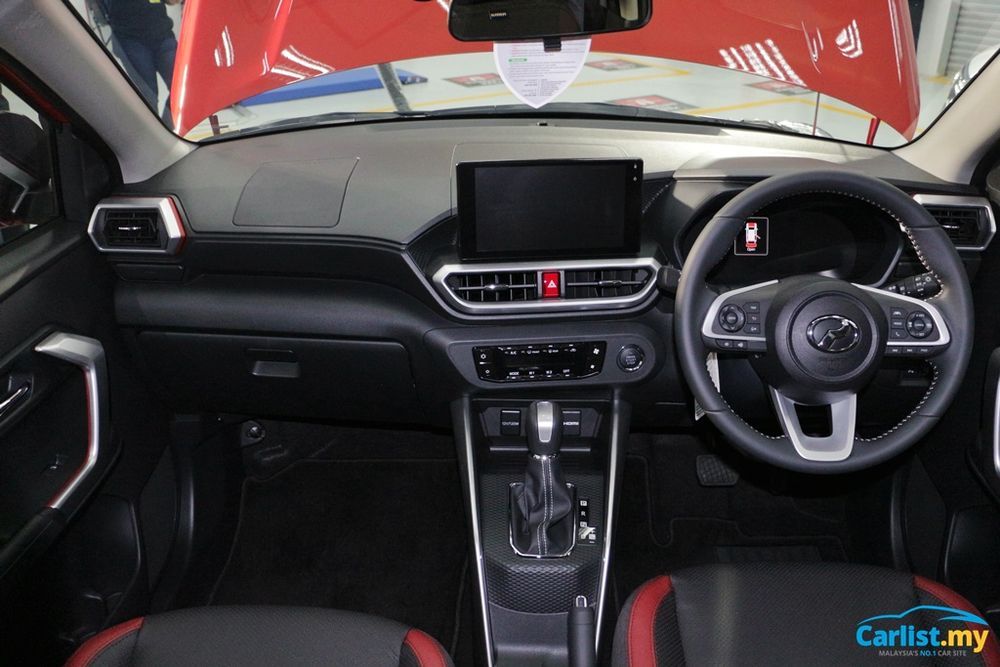 Bukan itu sahaja, Platform DNGA ini turut boleh diubah suai mengikut saiz serta segmen kenderaan. Pendek kata, pelantar ini boleh digunakan pada mana-mana model Perodua selepas ini. Dengan perkongsian pelantar seperti ini, model baharu keluaran Perodua boleh dikeluarkan dengan lebih kerap.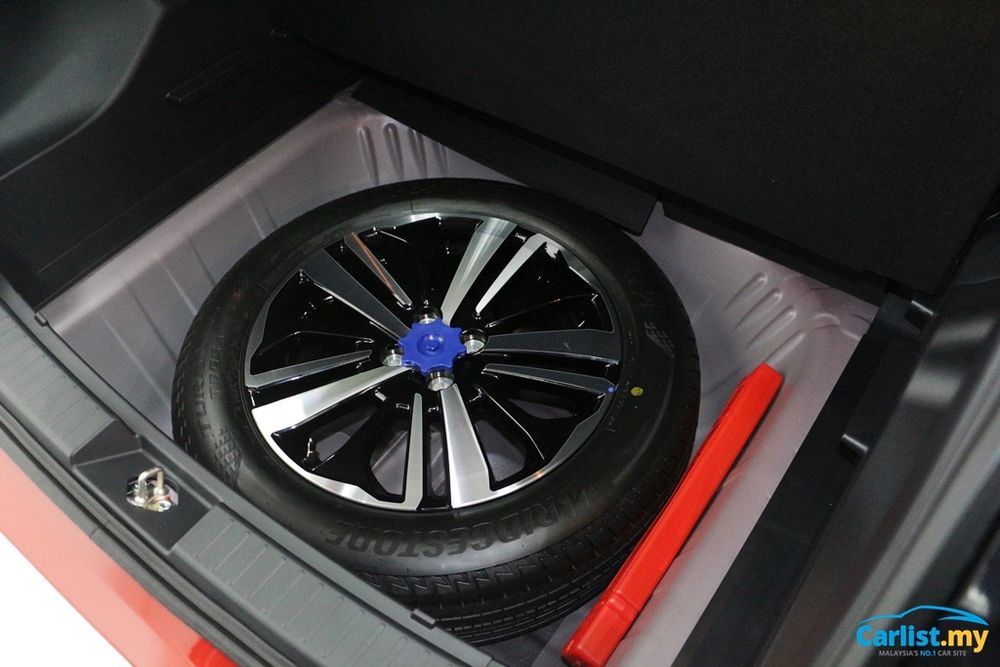 Yang paling mencuri perhatian pada Perodua Ativa ini sudah tentunya ciri keselamatan yang hebat pada harga mampu milik, iaitu di bawah tanda harga RM100,000. Kesemua varian akan menerima ASA 3.0 yang merangkumi Pre-Collision Warning (PCW), Pre-Collision Braking (PCB), Front Departure Alert, Lane Departure Warning (LDW) serta Pedal Mis-operation Control. Dengan ASA 3.0, Perodua Ativa kini boleh mengesan kereta, motor atau basikal pada kelajuan 4-120km/h manakala 4-60km/h bagi pejalan kaki. Selain itu, ASA 3.0 juga boleh berfungsi pada waktu malam dengan lebih baik berbanding ASA 2.0, tetapi hanya mampu mengesan kereta sekiranya lampu belakangnya dibuka.
Berikut merupakan perbezaan yang ditawarkan mengikut varian:
Perodua Ativa X:
Enjin 1.0-liter turbocharged (1KR-VET) – 98PS/140Nm
Transmisi D-CVT dengan sequential shift
Lampu hadapan LED
Lampu belakang kombinasi LED
16 inci rim aloi
Powered door mirror
Spoiler belakang
Recliner pada tempat duduk belakang
Auto High Beam (AHB)
4.2 inci segmented LCD instrument cluster MID
9 inci Radio dengan Bluetooth
4 speaker
ASA 3.0 dengan LDW
Stability Control dengan ABS
Hill Start Assist
Sensor undur belakang
Perodua Ativa H:
Lampu kabus hadapan LED
Stereng balutan kulit
Power retractable door mirrors
17 inci rim aloi
9 inci paparan skrin sentuh infotainment
Panel instrumen berwarna TFT 7 inci
Auto Headlamps
Sequential turn signals
Sensor belok hadapan
Kamera undur belakang
Adaptive Driving Beam
Perodua Ativa AV:
Balutan kulit pada tempat duduk dwi tona
Tweeter speaker
Safety tinted glass
Adaptive Cruise Control (ACC)
Lane Keep Control (LKC)
Blind Spot Monitor (BSM)
Rear Cross Traffic Alert (RCTA)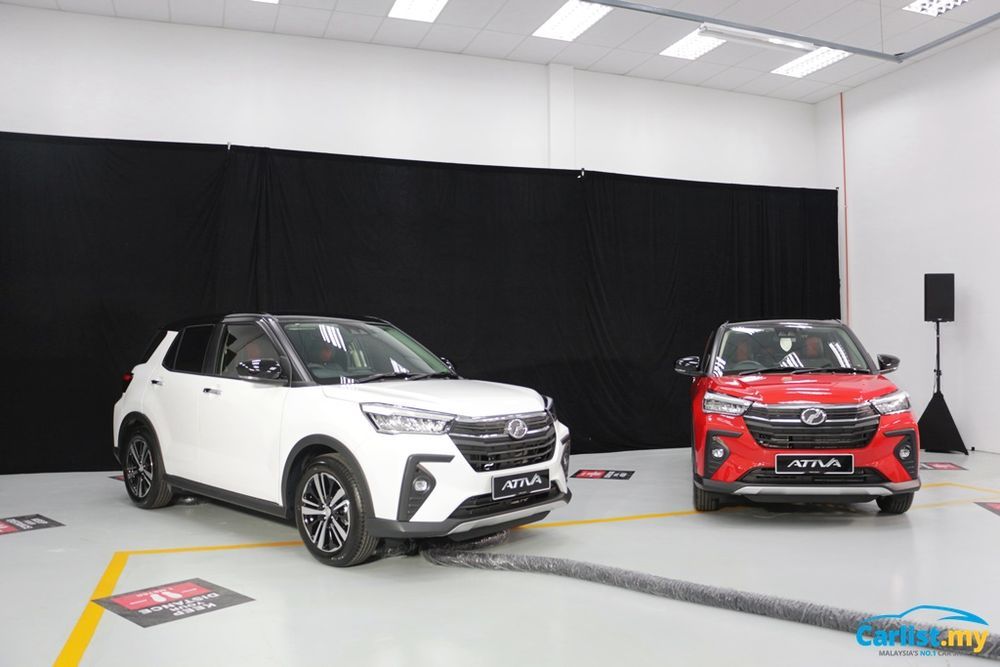 Terdapat 5 warna yang ditawarkan untuk Perodua Ativa iaitu merah (Pearl Delima Red), putih (Pearl Diamond White), biru (Cobalt Blue), kelabu (Granite Grey) dan silver (Glittering Silver). Bagi varian asas, hanya 3 pilihan warna yang boleh dipilih iaitu kelabu, silver dan biru. Varian H pula ditawarkan dalam pilihan warna merah, putih dan biru. Varian AV pula hadir dalam dua pilihan warna, putih dan merah di samping menawarkan pilihan dwi tona pada badannya, membuatkan bahagian bumbung Ativa berwarna hitam seperti Proton X50.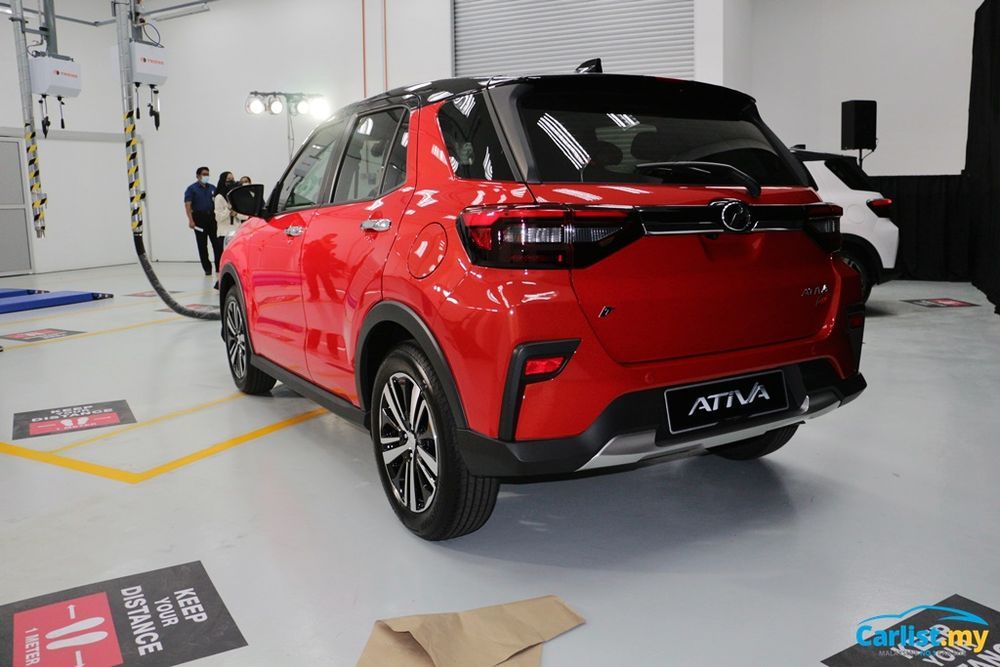 Dengan setiap pembelian Perodua Ativa 2021, pembeli akan diberi jaminan selama 5 tahun tanpa had perjalanan oleh Perodua. Untuk membaca tentang pengalaman kami memandu Perodua Ativa, boleh klik disini.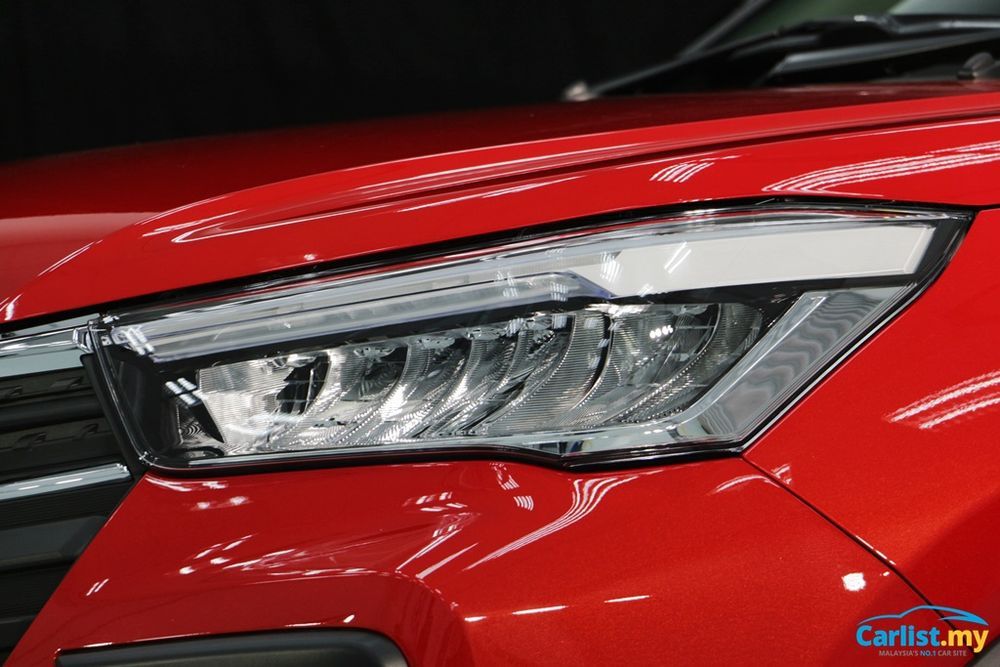 Permintaan terhadap SUV di negara ini sedang meningkat naik. Dengan harga bermula daripada RM61,500, Perodua Ativa dilihat sebagai model SUV baharu keluaran Perodua yang bakal memegang pasaran automotif negara kelak. Sudahkah anda membuat tempahan?
For more latest car news, reviews, car buying guides and videos visit us at Carlist.my Auto News.
Check out all the best new & used car deals in Malaysia at Carlist.my.
Sell your car fast with the best offer? Visit us at CarlistBid.my.
Get the latest new car promotions at New Car website now.
---
---
---
---
Comments