Tokyo 2015: Honda Reinvents Its Iconic Super Cub And Unveils The EV-Cub Concept
Auto News You might remember the Honda Super Cub, or the C70 as it was known in Malaysia. It was one of the most iconic vehicles of the 20th century, responsible for a revolutionary shift in personal mobility for millions of people.
Honda chose to unveil two concept motorcycles at this year's Tokyo Motor Show – firstly, the Super Cub Concept is a modernized recreation but remains faithful to the 1958 first-generation original, and the other is an electrically-powered two-wheeler called the EV-Cub Concept.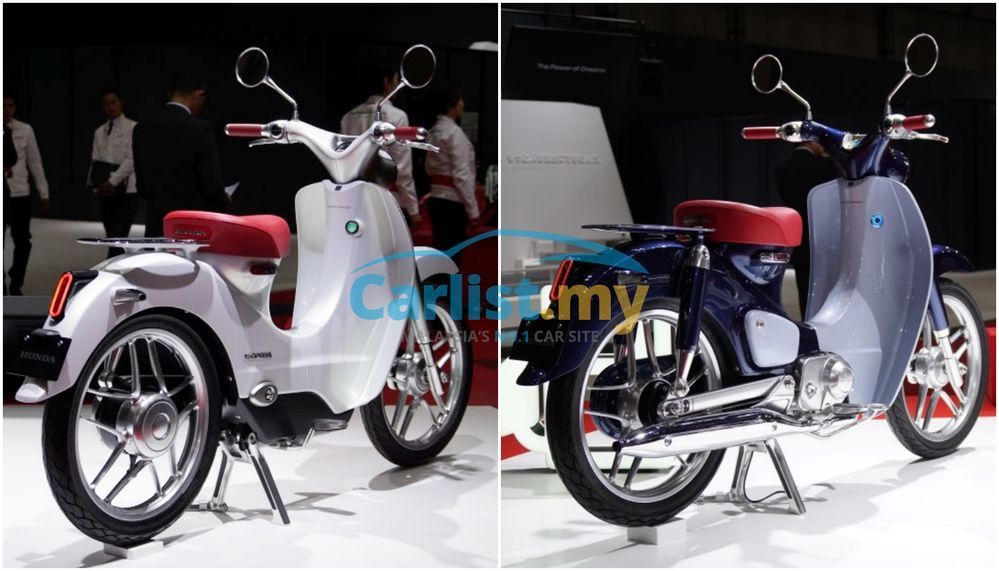 The battey for the EV-Cub Concept sits low in the midsection of the motorcycle. Here's the kicker: it can be removed and charged from a regular wall socket. Perfect for those that do not have an outlet where they park their bikes (most of us) – they can just carry it back to their homes or offices and return to the EV-Cub with a full charge.
Honda wanted to create an electric motorcycle that's very user friendly that's easy to ride, handle, as well as get on or off.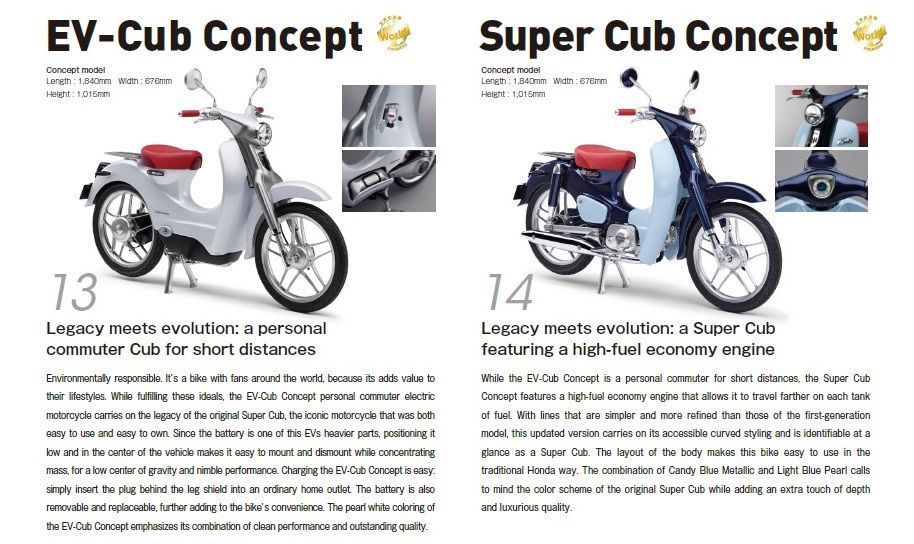 As yet, Honda hasn't announced any official information as to the production prospects for these retro-inspired motorcycles. But we're hopeful that the history and sheer inventiveness of these two newly unveiled bikes will urge them onto the fast-track.
Who knows. The EV-Club Concept's removable battery and ease of use might well be the catalyst of another revolution like its 1958 predecessor: getting the world to use battery power for personal mobility en masse.
---
---
---
---
Comments