VIDEO: He's Surfing Waves On A Dirt Bike, And It's Epic Beyond Description
Insights When you see something awesome, you don't really need that much of a primer to pique your interest, isn't that right? Such as a man riding a dirt bike over some pristine blue water. Water.
We've got a few reactionary words to dispense, so may as well dish them out now. First of all, just wow. This is the sort of thing that occupied the secret agent fantasies of a typical overhyped little boy, but come to life.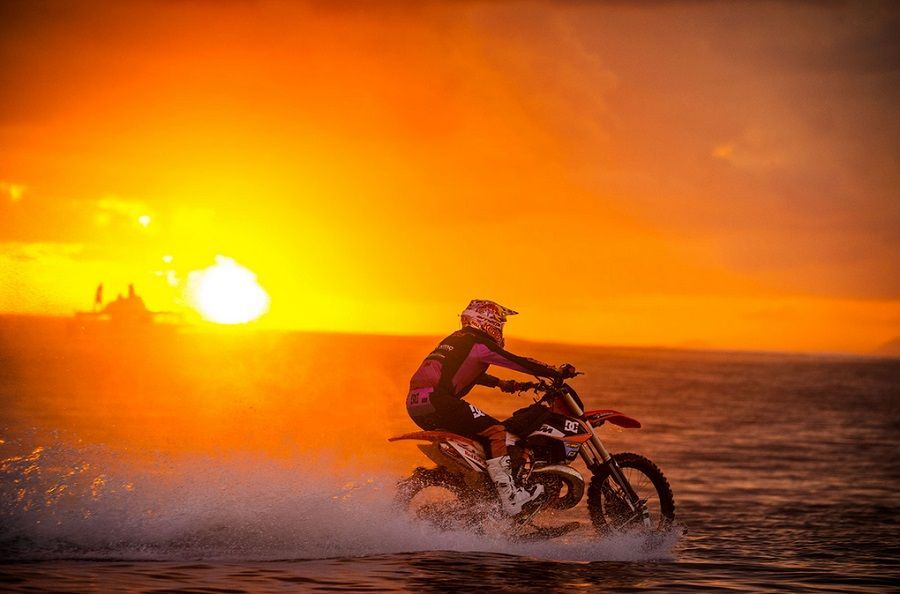 This wave-riding dirt bike is built for DC Shoes (they're always on the prowl for the most insane marketing angle) and ridden by stunt biker for the stars: Australian, Robbie Maddison. Maddison's resume includes work on James Bond film Skyfall. They calling it "Robbie Madison's Pipe Dream
We don't really know much about the bike or why it exists (do we need practical reason?), but it took two and a half years of development to really get it seaworthy like you see in the video. From what we can gather the bike isn't really floating but rather is relying on its speed to skip across the water. Snowmobile riders occasionally dabble in this dark art, too, but given their much higher weight, can only maintain their run for so long.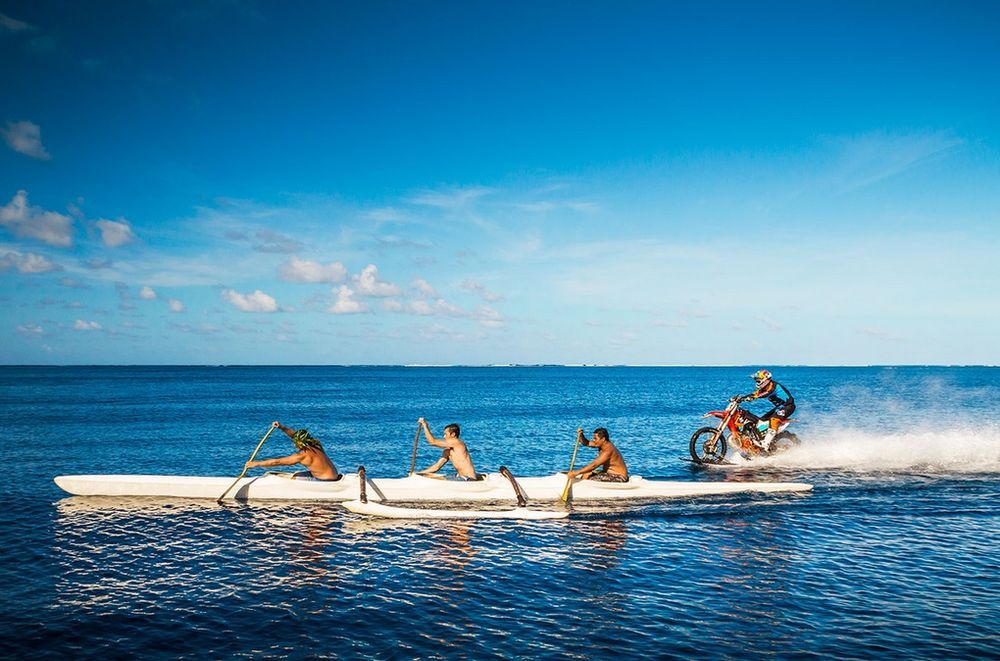 This dirt bike, however, can evidently go for much longer and is much more manoeuvrable – with Maddison even able to ride a few surf waves on it. We suspect, though, that should he let up on the gas and slow the bike-ski down, he'd sink. Easy solution: keep the engine pinned.
You can also watch a little behind-the-scenes footage that explains a little more about the bike-ski's development below.
---
---
---
---
Comments