Tokyo 2015: Suzuki Air Triser Concept Previews Suzuki's First Full-Hybrid Engine
Auto News While Suzuki may have fallen out of love with Volkswagen, that didn't stop Suzuki from envisioning how a 21st century version of the Volkswagen 'hippie van' Kombi should look like.
The Suzuki Air Triser concept is a three-row MPV that features sliding doors for both the front and rear occupants, but the party piece is its interior.
When the vehicle is parked, the Air Triser's seats can be configured to replicate a U-shaped sofa.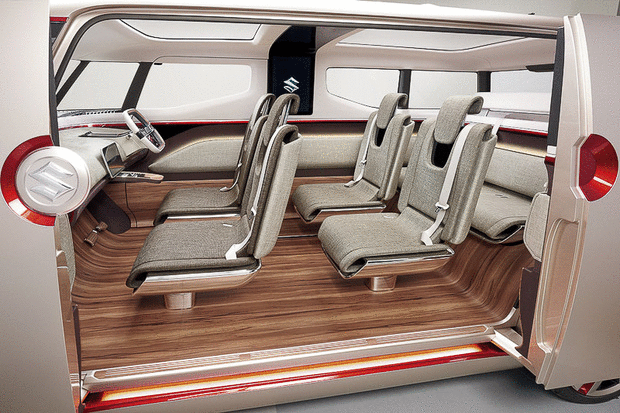 There's also a large screen display mounted on the car's centre pillar, allowing users to enjoy media content from their mobile devices on the large screen. Yes that looks like a disco ball.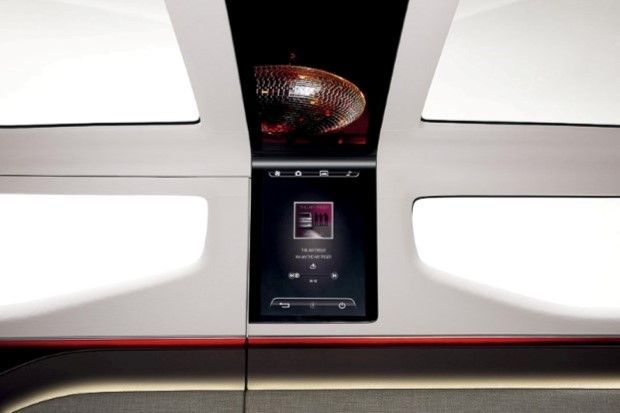 The Air Triser measures 4,200 mm long and 1,695 mm wide and 1,815 mm tall, meaning it's slightly longer (50 mm more) than a Toyota Avanza, but 35 mm wider but a lot taller. In fact, it is only slightly lower (50 mm lower) than a Nissan Serena S-Hybrid.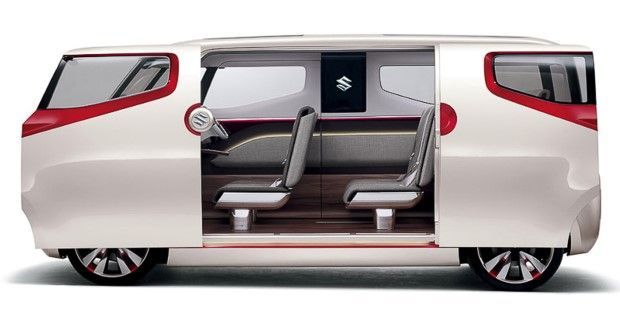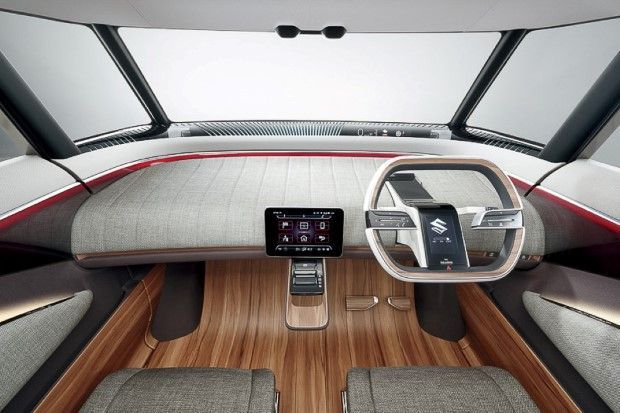 No information on the powertrain has been revealed yet but some reports indicate that the Air Triser will preview Suzuki's first full-hybrid powertrain that centres around a 1.4-litre petrol engine.
While the Air Triser is unlikely to make it into production, the powertrain under the hood might.
The Air Triser will be on display at the coming Tokyo Motor 2015, which opens on October 29.
---
---
---
Comments