A Look At Proton's Long History of MoUs That Never Came To Pass
Auto News Earlier this week on Monday, Proton and Suzuki signed a Memorandum of Understanding (MoU) to evaluate the possibility assembling Suzuki vehicles at Proton's plant in Tanjung Malim, as well as supply of Suzuki engines and transmissions for Proton's own models.
The two companies also signed a license agreement that will see an unnamed Suzuki model being assembled at Proton's Tanjung Malim plant, to be sold as a Proton, by August 2016.
If the license agreement comes to fruition, it will improve the 150,000 vehicles per year Tanjung Malim plant's utilisation rate, which is reportedly bleeding money with a low utilisation rate of only around 50 percent (estimate made in 2012).
As for the MoU with Suzuki, it needs to be stressed that a MoU is a statement of intent, and is not legally binding like a signed contract.
Typically, MoUs are only valid for around six months or less. Plus, Proton has a long history of signing MoUs with many foreign car manufacturers, many of which have since lapsed with little or no results. So we won't be getting too excited about this latest MoU with Suzuki.
Here's a look at some of the many MoUs that Proton have signed in the past.
1. Export to USA
In 1986, Proton, without consulting with its technical partners at Mitsubishi Motors, signed a letter of intent with Malcom Bricklin, the importer of Soviet-made Yugo cars in USA.
Bricklin already had a dodgy reputation after conning the Canadian provincial government of New Brunswick 4.5 million US Dollars in government subsidies to produce the Bricklin SV-1 sports car in the '70s.
Oblivious to Bricklin's reputation, Proton was sold by Bricklin's promise that he would be able to sell 100,000 Protons a year in the US. As expected, Bricklin rescinded on his promises, having failed to come out with the necessary financing to homologate the Protons to comply with US safety and emission standards.
To date, no Proton car has been exported to the US.
2. Engine Supply Deal With Rover, Co-Developed SUV
In October 1994, Proton signed a MoU with the then BMW-owned Rover Group to use Rover's 2.0-litre T-series petrol engines in Proton cars and technical collaboration to develop Proton SUVs.
The MoU lapsed, and by 2000, BMW sold the Rover Group to the British-owned Phoenix Consortium to form the the MG-Rover Group, which was later sold to China's SAIC.
3. Contract Assembly for the Volkswagen Group
In October 2004, Proton signed a MoU with the Volkswagen Group to explore the possibility of Volkswagen models being assembled at Proton's Tanjung Malim plant. There were also talks of Volkswagen making Malaysia its regional manufacturing and export hub, which would have been a major boost for the local automotive sector.
The deal did not materialize but Volkswagen currently counts Proton's parent company DRB-Hicom as its local partner for the local assembly of the Volkswagen Polo, Polo Sedan, Jetta, and Passat models in Pekan, Pahang.
4. Contract Assembly for the PSA Peugeot Citroen Group
In September 2006, Proton signed an MoU with France's PSA Peugeot Citroen Group. The MoU covered many areas including possible contract assembly of Citroen and Peugeot models at Proton's plant, as well as product development and vendor development. If successful, Proton was to become the French manufacturer's manufacturing hub and partner for the ASEAN region.
The MoU has since lapsed and today, the PSA Peugeot Citroen Group counts China's Donfeng Group as its partner for the Asia Pacific region including ASEAN.
Established in 2014, the partnership with Dongfeng and PSA Peugeot Citroen will see the creation of a new export joint-venture company that will sell China-made Peugeot, Citroen and Feng Shen (one of Dong Feng's several brands) brand vehicles to ASEAN countries in 2020.
5. Electric-powered Proton Gen2 and Persona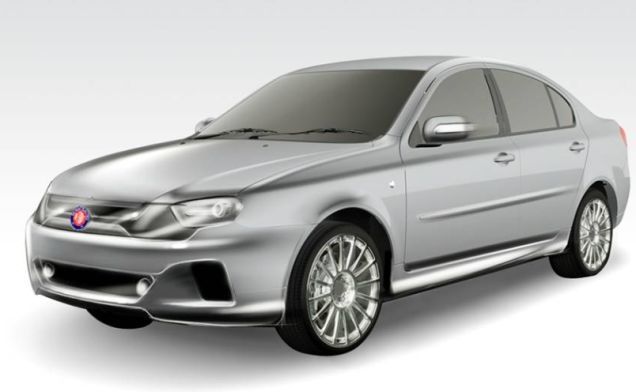 In March 2009, Proton signed a license agreement with Hong Kong's Detroit Electric to produce electric-powered Gen2 and Persona models for Detroit Electric. The Proton-made Detroit Electric models will feature mildly restyled styling elements to differentiate it from regular Protons.
The agreement was to have Proton producing the EVs for Detroit Electric, who would then sell the cars in the UK, USA, and Europe.
The first batch of Proton-made Detroit Electric EVs was to hit the market by 2010 but a change of ownership at Proton in 2012 (from Khazanah Nasional to DRB-Hicom) torpedoed the deal.
"We just didn't know if our contract would survive with a new owner," said Don Graunstadt, Detroit Electric's CEO for North American Operations in 2013. "We had a very good working relationship with Proton, and it was very amicable, but we had to start looking for another partner."
6. Platform Sharing With Nissan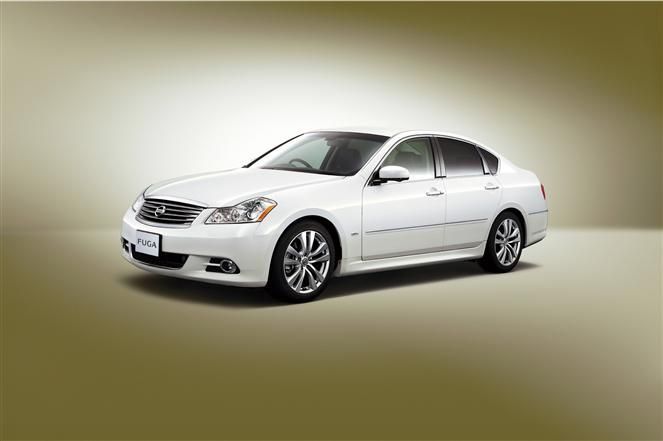 In March 2011, Proton signed a MoU with Nissan. Among the areas under study were possible platform and engine sharing.
The Nissan Fuga was also rumoured to being considered as a replacement for the Proton Perdana but as we all know today, the deal did not materialise and a rebadged version of the previous generation Honda Accord now replaces the Proton Perdana.
7. ASEAN Hub For Mitsubishi Motors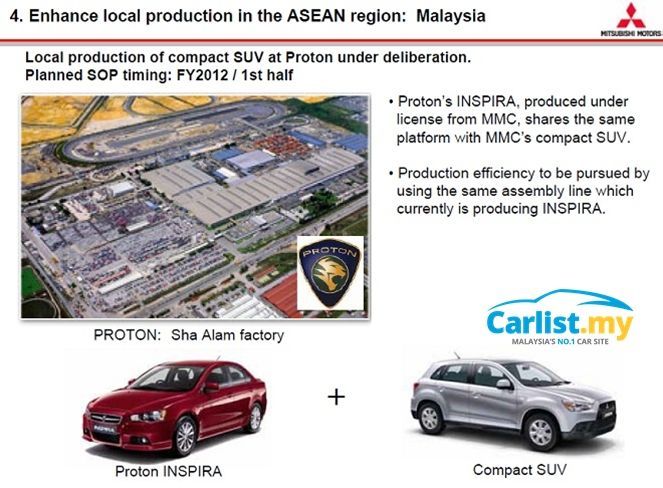 In September 2011, Proton signed a MoU with Mitsubishi Motors that could have paved the way for one of the most important tie-ups with Proton's history.
As Proton's former technical partner, and existing supplier of powertrain components, Mitsubishi Motors already had an established working relationship with Proton and the company was willing to commit to Proton on a wider scale than other manufacturers.
The MoU covered joint production of engines in Malaysia, consigned production of the Mitsubishi ASX model at Proton's plant in Tanjung Malim, parts sharing between the Mitsubishi Mirage and Proton's then-upcoming Global Small Car (which later became the Iriz), as well as sharing of Mitsubishi's plug-in hybrid and electric vehicle technology.
The MoU was building on an earlier license agreement made with Mitsubishi in 2008 that culminated in the introduction of the Proton Inspira in 2010.
However, when Proton's ownership was transferred to DRB-Hicom, Proton's new owners backed out of the plan and Mitsubishi Motors was forced to delay its introduction of a locally-assembled ASX, which was planned for late-2012, to January 2014, now assembled under contract by the Tan Chong Motor Assemblies plant in Segambut.
Apart from honouring existing contracts for the Proton Inspira and transmission supply deals, Mitsubishi Motors no longer works with Proton.
In November 2013, Ryujiro Kobashi, Mitsubishi Motors Corporation's Vice Corporate General Manager for Asia and ASEAN office, Product projects and Strategies group headquarters told Carlist.my, "Our relationship with Proton has almost disappeared," adding that the company will not be renewing any MoUs with Proton.
8. Export of Proton Exora and Preve To China
In October 2011, Proton signed a MoU with China's Hawtai Motor Group. The MoU was to explore the possibilities of establishing a joint venture with Hawtai for joint product development, as well as licensing the Proton Exora and Preve to Hawtai.
The plan was to have both the Exora and Preve assembled by Hawtai, which will then sell the cars under the Hawtai brand, with the possibility of co-naming them with Proton.
The deal has since lapsed and ties with Proton's previous partner in China, Youngman Automobile Group has since expired.
To date, no Proton brand cars have been sold in China.
In April 2015, Proton announced that it has entered a tripartite joint venture agreement with Britain's Lotus Group International Limited and China's Goldstar Heavy Industrial Co. Ltd to manufacture Proton models under the Lotus brand.
---
---
---
Comments