Tokyo 2017: Toyota Fine-Comfort Ride Concept – FCV, 1,000km Range
Auto News Toyota has unveiled the 'Fine-Comfort Ride' (FCR), a concept previewing the company's future developments of fuel-cell vehicles slated to make a first public appearance at the upcoming 2017 Tokyo Motor Show from 25 October to 5 November.
Underpinned by a flexible architecture designed from the onset for electric vehicles, the FCR is driven by in-wheel motors; this in-turn enables the wheels to be pushed right to the corners of the car, thereby maximising its wheelbase.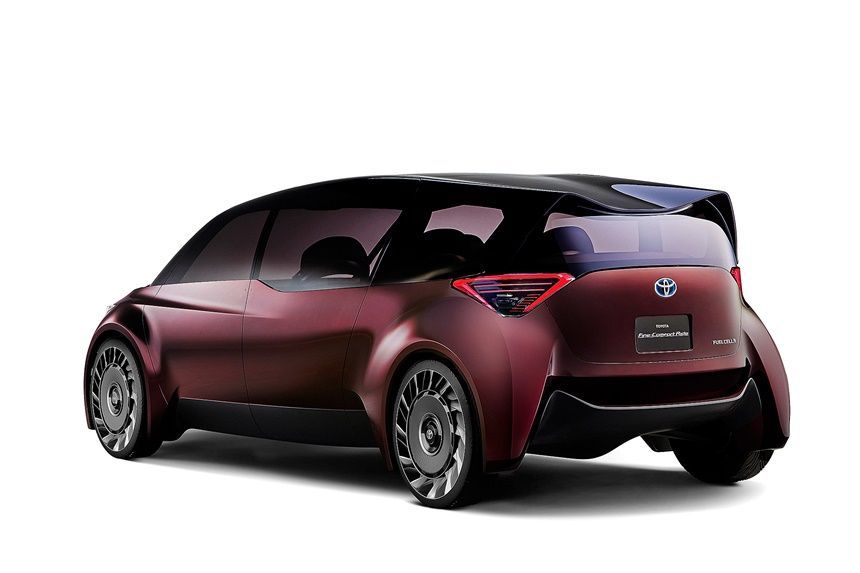 Despite measuring 20mm shorter in length than a Camry at 4,830mm, the FCR's 3,450mm wheelbase is 285mm longer than that of a Mercedes-Benz S-Class. It spans 1,950mm across its bow, making it wider than a Toyota Hilux, and stands 1,650mm tall, thereabouts of a Honda CR-V. Compared to an Alphard, the FCR is 100mm wider but 85mm shorter in length.
Toyota's existing fuel-cell model, the Mirai, is longer at 4,890mm, but significantly narrower (1,815mm) and sits lower (1,535mm) than the FCR.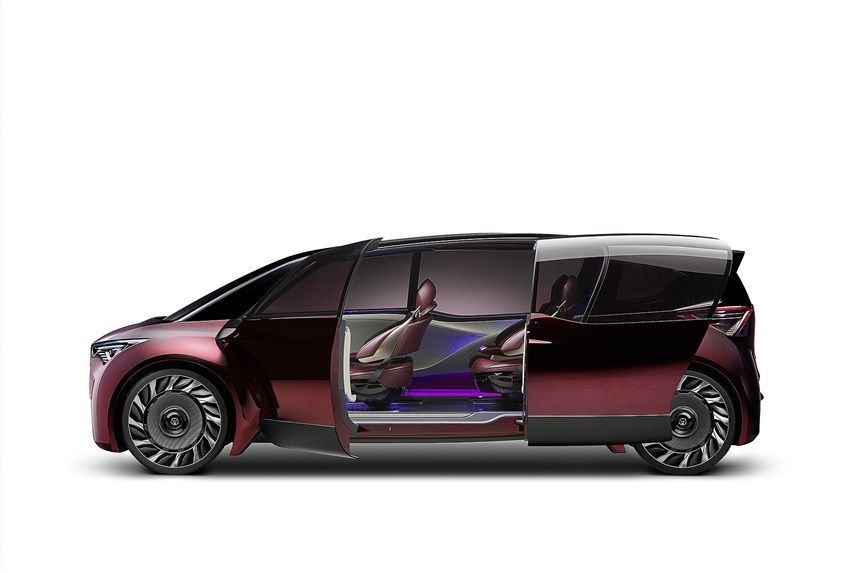 With nearly three-and-a-half metres of real estate between the wheels, the FCR's cabin is diamond shaped, being wider at the front and narrowing to the rear. Toyota claims that this helps maximise space for the second row seats and at the same time provide better aerodynamics.
Yes, you read correctly, the FCR has three rows of seats with seating capacity for six occupants. The first two rows of seats are individual; first row seats can swivel 180 degrees, whilst the second row has Ottoman and recline function; third row is a bench.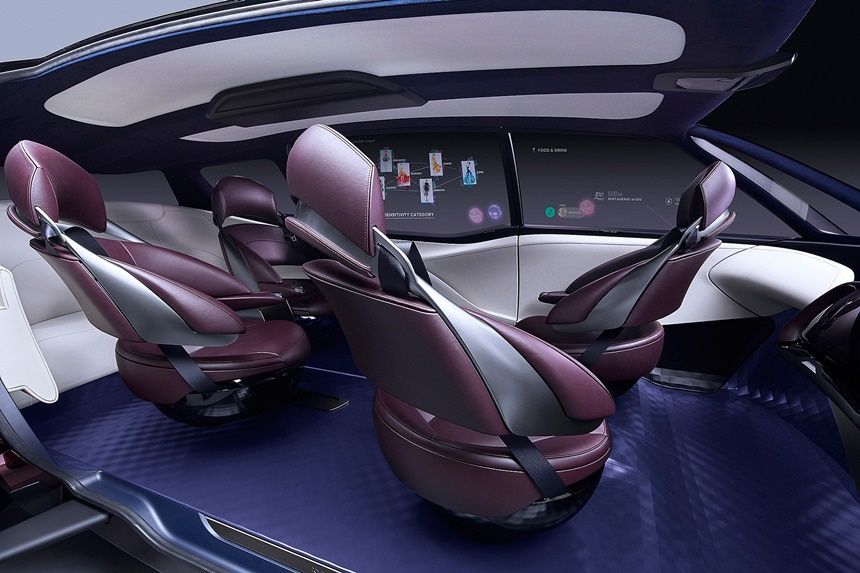 Entry is via a pair of conventional front-hinged doors to the front and sliding doors to the rear with no B-pillars separating them. Despite Toyota's repeated assertion of this being a 'premium saloon', the vehicle appears to embody the functional characteristics of an MPV.
The FCR can be replenished with a full tank of hydrogen in about three minutes and is able to provide an estimated cruising range of 1,000km tested in the JC08 cycle. Being a fuel cell vehicle, the FCR emits no carbon dioxide or other pollutants on the move.
---
---
---
---
Comments