Tokyo 2019: The Toyota LQ Concept Is A Car That Wants To Emotionally Connect With You
Auto News Toyota will display the LQ concept at the upcoming Tokyo Motor Show this October. The next generation of the Toyota Concept-i, first seen at the 2017 Consumer Electronics Show (CES) in 2017, is equipped with automated driving capabilities and the latest version of Toyota's on-board artificial intelligence agent named "Yui" – an interactive agent designed to learn from the driver and deliver a personalised mobility experience.
Daisuke Ido, development leader of the LQ added, "In the past, our love for cars was built on their ability to take us to distant places and enable our adventures. With the LQ, we are proud to propose a vehicle that can deliver a personalised experience, meet each driver's unique mobility needs and build an even stronger bond between car and driver."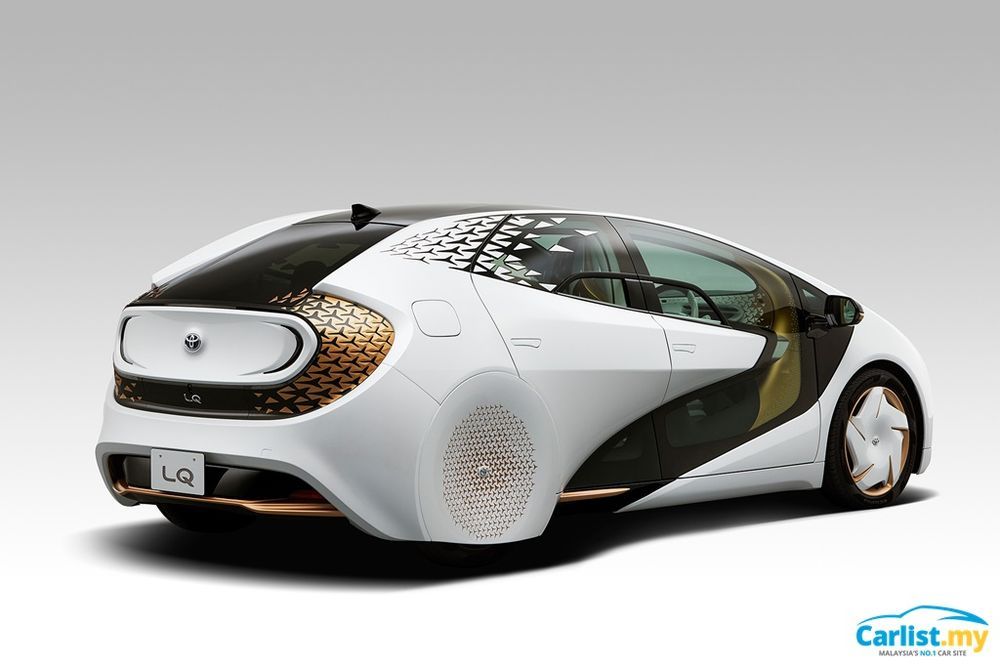 Yui and its automated driving technology have been developed in partnership with Toyota Research Institute. Both elements combine to create a unique mobility experience; an experience that builds the relationship between vehicle and driver by learning from and responding to individual preferences and needs.
Features of the LQ's artificial intelligence agent, Yui, include an air-conditioned seating system that self-adjusts according to driver levels of alertness and relaxation – a world first.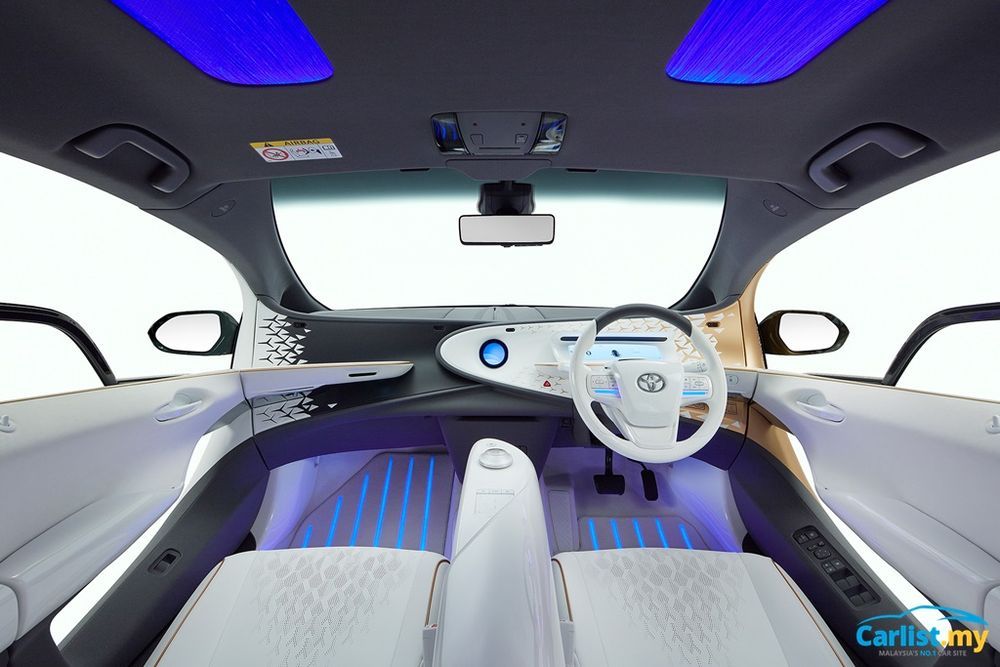 The LQ uses the roof and floor mat areas as other communications platforms to share information between the vehicle and passengers. Embedded lighting displays different colours to indicate the automated or manual driving modes and lights up different footwells, for instance, to indicate which passenger Yui is addressing.
Another first for Toyota is the LQ's organic LEDs (OLEDs) which are used on the dashboard and meters, ensuring high visibility. On the outside, the LQ can also communicate information such as road surface conditions to people inside and outside of the vehicle using the Digital Micromirror Device (DMD) installed in its headlights. The system can activate one million tiny embedded mirrors to project complex figures on the road ahead.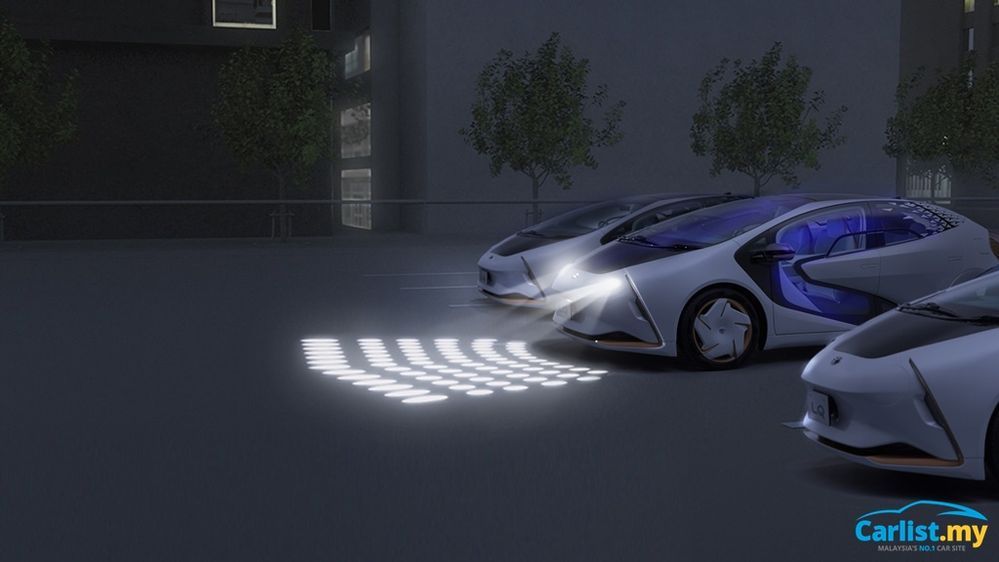 The LQ is equipped with SAE Level 4 equivalent automated driving functions and an automated valet parking feature and augmented reality head-up display (AR-HUD). Automated parking uses an in-vehicle system that identifies the current position of the vehicle by using multiple cameras, sonar, radar, 2D road mapping, and cameras installed in the car park.
The AR-HUD – jointly developed with Panasonic – uses augmented reality (AR) to expand the information display area of the head-up display (HUD), supporting safe driving by reducing driver eye movement. Driving information such as lane warnings, road signs, and route guidance can even be displayed in three-dimensionally.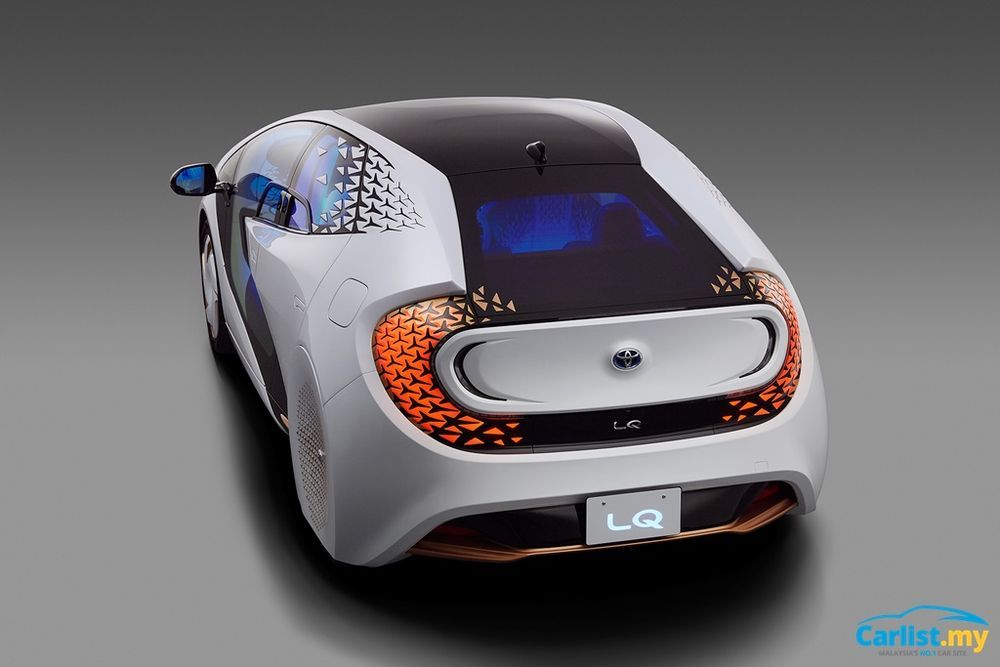 The LQ's cabin is designed with a futuristic, forward–projecting silhouette that puts Yui at the centre of the instrument panel, with lines that flow from the inside of the vehicle and out across its exterior.
The LQ is a battery electric vehicle (BEV), details of the powertrain are scant for now but Toyota claims the LQ has a cruising range approximately 300 km.
---
---
---
---
Comments