Toyota 86 To Get Mid-Life Facelift Next Year, Due For Power Boost
Auto News According to our friends over at Motoring.com.au, it seems that the Toyota 86 sports car will be up for a mid-life makeover come April 2016, and with it, more horsepower above anything else.
Typically, facelifts, makeovers, minor model changes (whatever you want to call it) bring more styling updates above anything else: maintaining its current powertrain and performance. For the 86, however, it appears that rather than adopt a grand new look, it's under the hood where most of the changes will likely occur.
Limited Styling Updates:
A source within Toyota that's close to Motoring.com.au revealed: "Look to some major body panel redesign. It won't be too radical because the 86 is made on the same assembly line as the Subaru BRZ, so the restyling process must be carried out within set parameters."
More Power Coming Up!
Revisions, then, are reported to be more focused on the Japanese sports car's performance, where more power is certainly on the cards. The Toyota source also revealed that the brand's engineers have "…focused on friction reduction engineering and a more efficient intake manifold design that will boost power and torque by around five per cent, while improving fuel efficiency by up to seven per cent."
Currently, the 86 is powered by a 200hp naturally-aspirated 2.0-litre boxer engine (4U-GSE) which also makes 205Nm of torque. If Motoring's report holds true, the new 86 is expected to make 10 horses more. So, nope, this isn't going to be the 300hp, AWD monster we once heard was in the works.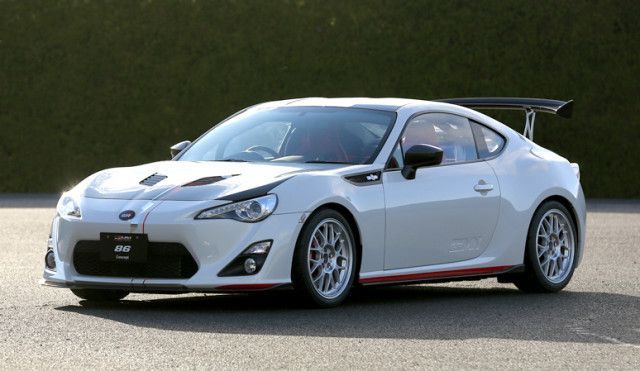 What Else?
The emphasis on improved power and its delivery isn't all Toyota appear to be focusing on. Despite the minimal exterior updates, there will be some treatment to the exterior in an attempt to refresh the 86's visual appeal. As yet, Motoring reports that there will be a new front- and rear-end design, embellished with a new exterior go-faster kit.
Even the car's chassis is likely to be further tweaked for handling gains – remember the 86 GRMN Concept? The Toyota source revealed that the new 86 will benefit from the brand's in-house racing team's development and their recent victories at the Nurburgring 24-hour races in their 86-based racer.
---
---
---
Comments