Toyota Corolla Altis GR Sport Rolls Out In Taiwan - Malaysia Next?
Auto News Most of us won't be lucky enough to own an A90 GR Supra, but luckily Toyota has spread their GR branding pretty widely across their portfolio of cars. 'GR Sport', though, denotes a lower rung of the sub-division's performance treatment, often implying a bias towards cosmetic tweaks over mechanical upgrades.
That brings us neatly to the Corolla Altis GR Sport, a car we've seen before, most memorably in late 2019 at the Thailand International Motor Expo. It got us pretty excited at the prospect of this more aggressive looking Altis gracing our roads in the near future, but things have been rather quiet on that front for obvious reasons.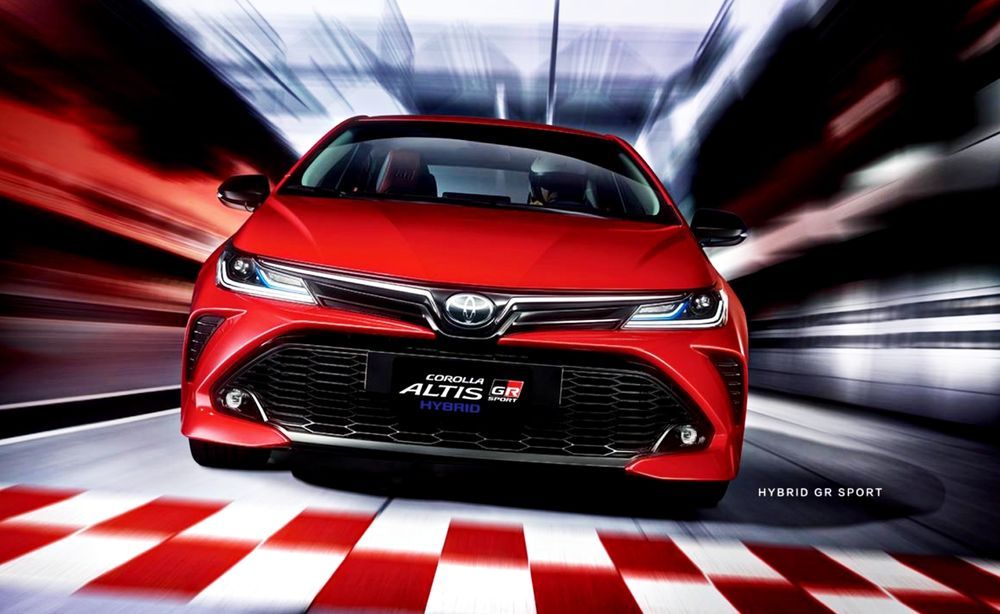 Which is why its recent introduction into the Taiwanese market is worth taking note of, meaning whatever roadmap Toyota has regarding the car is back on track after the coronavirus pandemic threw any and all plans out of sync. The question remains, though, is Malaysia even (still) on that list?
Well, we sure hope so. The GR Sport will make for a very nice complement to the Corolla Altis range - or just Corolla in our case, which is currently populated by the 1.8E and 1.8G. Is it just me, or could that duo use a little spicing up?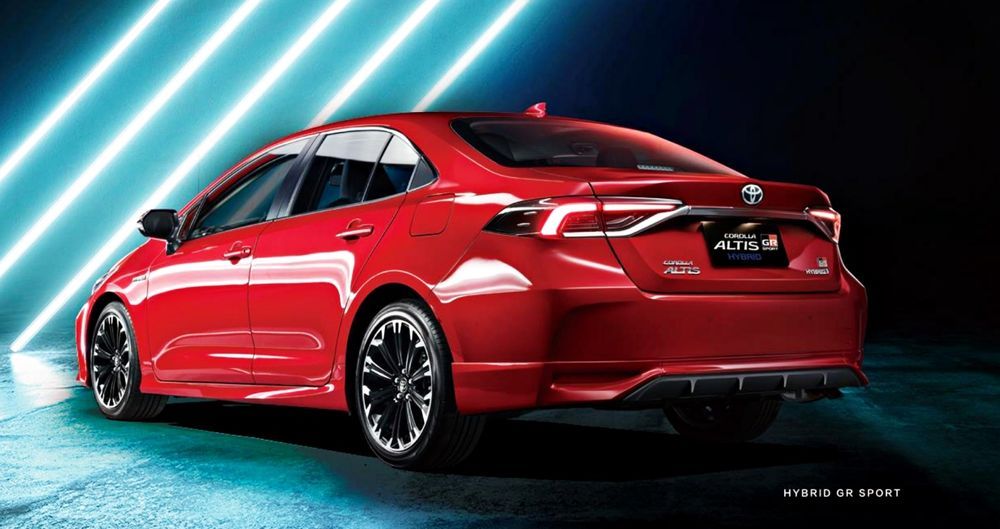 With that 'Dazzling Red' exterior colour, 17-inch alloy wheels, all-round bodykit, rear diffuser element and subtle rear spoiler, a Corolla GR Sport would be a fine sight on Malaysian streets. Then there's the interior which, in Taiwanese spec at least, boasts dual tone red/black leather seats with prominently raised GR logos to match the all-important ones on the outside. That's how you flex.
Strangely, aside from the door trim accents, the rest of the cabin looks pretty standard. We would've loved to see some red stitching on the steering wheel and dashboard; maybe some red graphics on the digital instrument display too. No such luck, apparently.

Toyota have also given the Altis GR Sport some sportier dynamics for the Taiwanese market with "a newly developed sports car suspension and thickened front and rear anti-rolling balance bars, cornering reduces body roll and greatly improves body stability".
Over there, the Corolla Altis GR Sport also comes in Hybrid form in addition to the standard petrol-only option. And in Taiwan the car also uses the familiar 1.8-litre 2ZR-FE naturally aspirated 4-cylinder engine found in our current Corollas. Should the car find its way here, naturally we expect it to arrive in non-hybrid guise.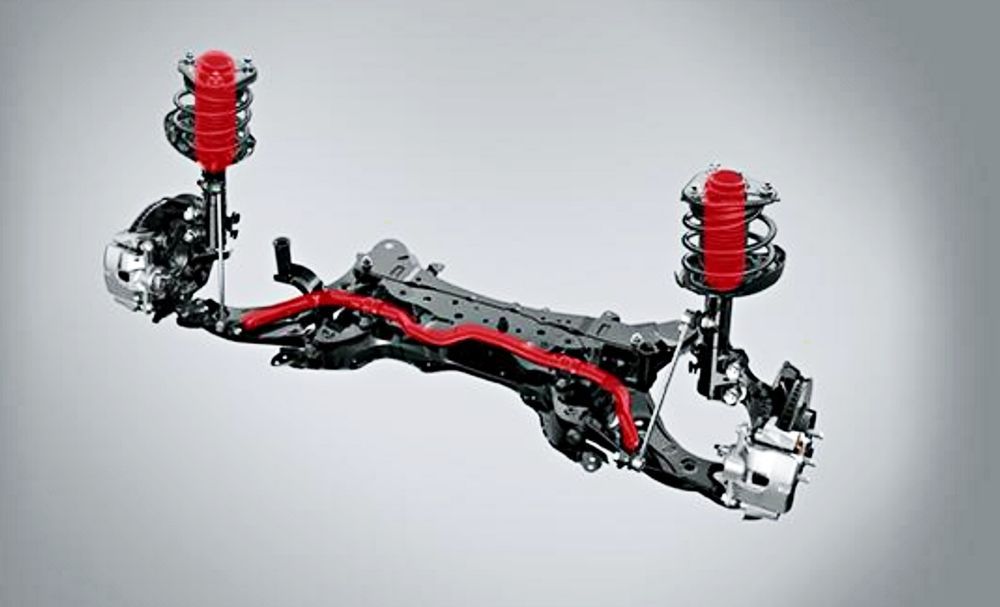 Power should therefore remain level at 140PS at 6,400rpm and the same goes for torque with 172Nm at 4,000rpm. Drive is sent to the front wheels via a 7-speed Sequential Shiftmatic CVT - paddle shifters are a must.
Needless to say, the Corolla Altis GR Sport won't be setting any speed records, but given how well the standard car already drives, those suspension alterations may make a bigger impact than what their on-paper credentials would have you believe.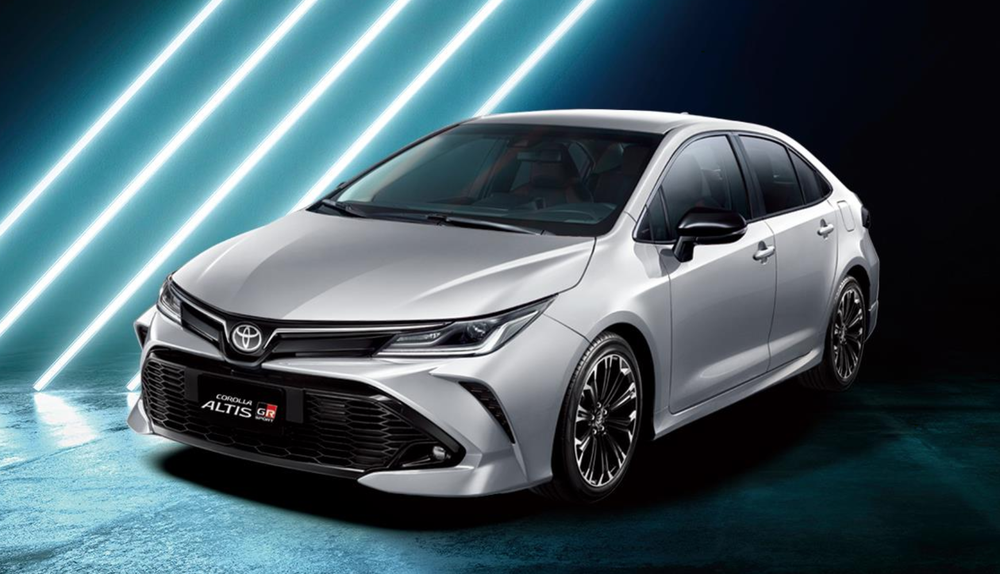 The addition of a GR Sport to the Thai-market Corolla Altis certainly gave the range some welcome sexiness. Now that Taiwan's has gotten theirs too, it's Malaysia's turn, we reckon. And if they happen to feel inclined use this opportunity to introduce the Hybrid powertrain to the local Corolla as well, that's even better.
---
---
---
---
Comments