Toyota Offers Accessory Packages To Spice Up The Hilux and Sienta Models
Auto News UMW Toyota Motor now offers a new range of accessories for its Toyota Hilux and Sienta models. The Toyota Hilux receives an optional TRD bodykit and improved convenience thanks to a new tailgate assist system, compatible with the current and previous generation double-cab variants, while the Toyota Sienta receives an aero kit package.
The TRD aero kit for the Hilux consists front grille, front lower bumper cover, over fenders, skid plate and shift knob. The kit is priced at RM4,800, inclusive GST and installation charges. Owners of the Hilux 2.8G variants now also have the option of fitting TRD 18-inch alloy wheels with exclusive wheel nuts for an additional cost.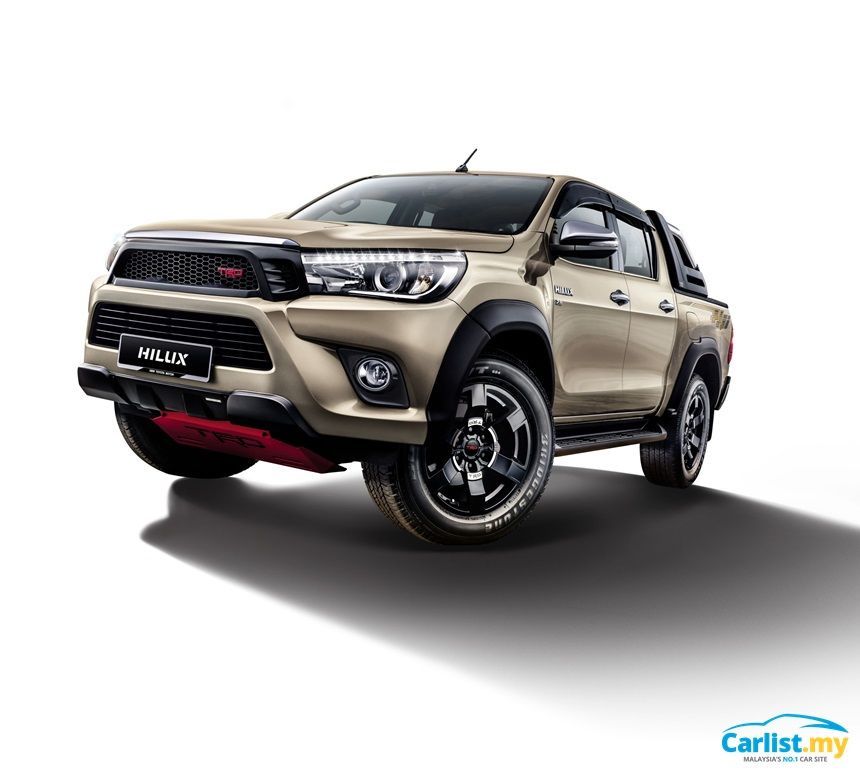 The tailgate assist for the Hilux has been developed in response to customer feedback who wanted greater ease when opening and closing it. In response, Toyota's engineers have designed an additional spring/damper unit which is designed to reduce the effort to open/close the tailgate, by up to 95%.
The damper also modulates the tailgate's movement to prevent it from swinging open too quickly. Priced at RM985 (inclusive of GST), the tailgate assist is offered for the current generation Hilux as well as the previous generation (2005 – 2016) double-cab variants.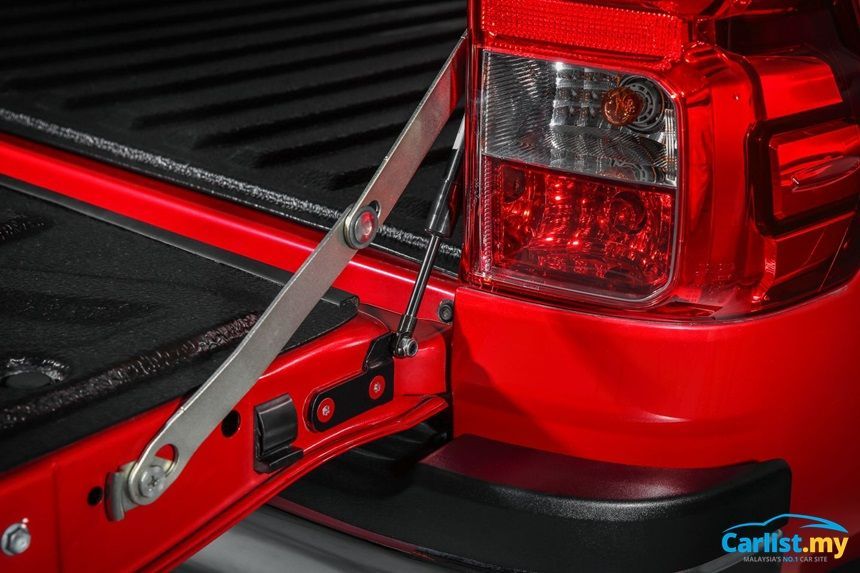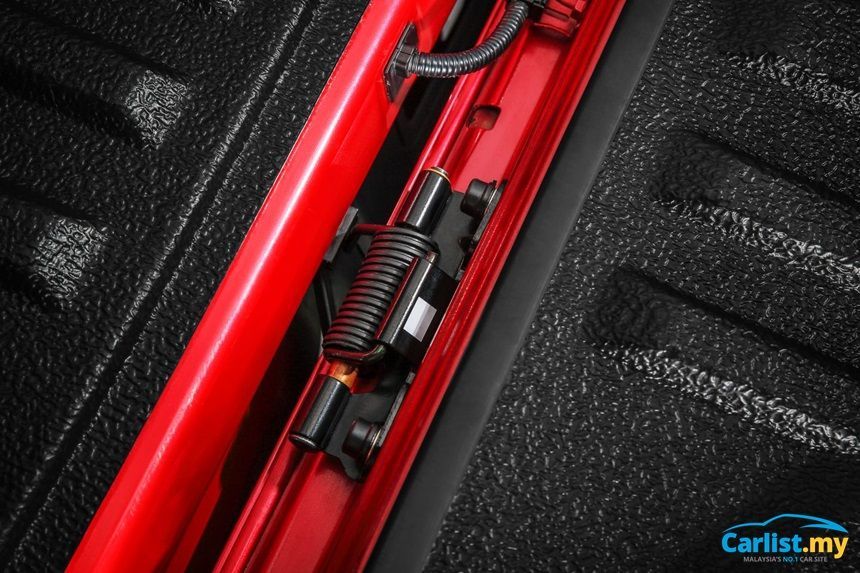 People interested in the Toyota Sienta can now opt for the aero kit which includes a front bumper spoiler and side skirts – delivering a suitably sporty stance. The Sienta aero kit is priced at RM2,950 (inclusive of GST).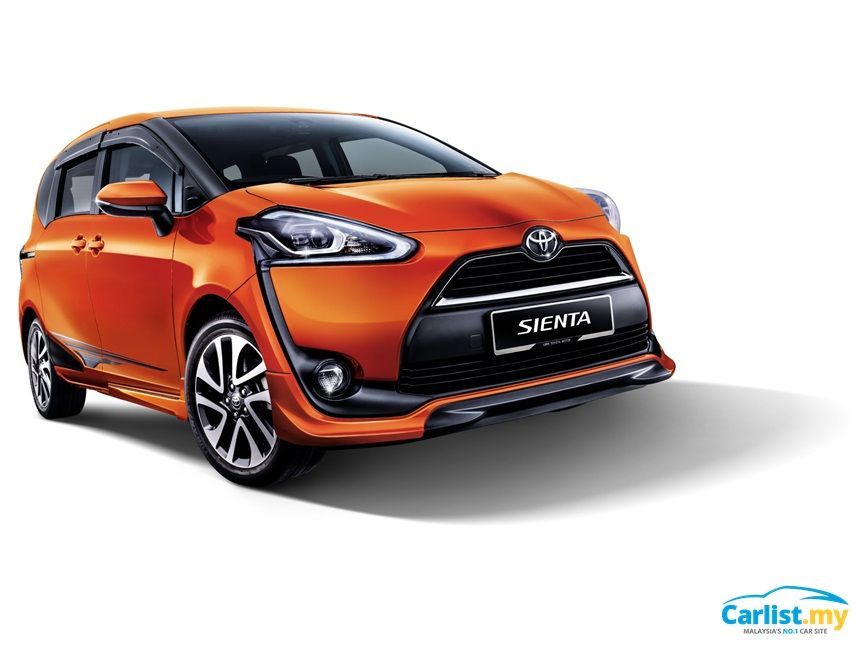 Alongside theses accessories, Toyota now offers a built-in SmartTAG unit, compatible with all models currently on sale – which addresses two crucial problems when using the SmartTag, namely, theft if left visible within the vehicle and the frequent replacement of batteries.
Toyota's 'built-in' SmartTag units include a specially designed (Touch'nGo) card reader which is conspicuously fitted within the centre console, for greater security from theft. The card reader is connected to a transmitter that is stuck on the windscreen glass – thereby negating the need to be handheld when passing through a toll plaza. The unit also draws power directly from the car's battery, hence there is no need to replace batteries.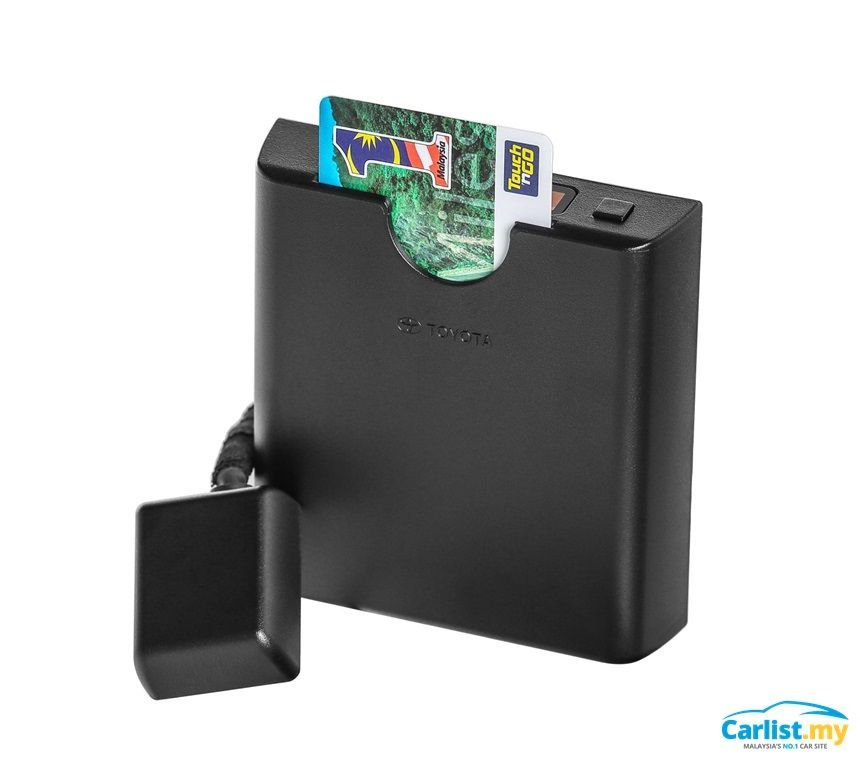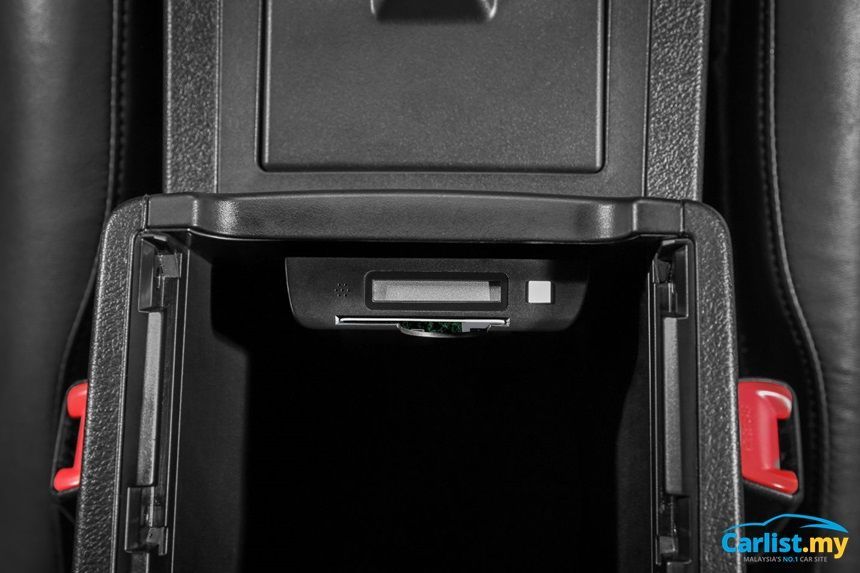 The built-in SmarTag unit is priced at RM329 (inclusive of GST), and can be retrofitted to selected previous generation models as well.
The accessory packages for the Hilux or Sienta models are offered to existing owners, who can have them installed at UMWT's service centres. For new owners, the cost of the accessories can be included in the hire-purchase loan taken for new vehicle purchases. All items come with a warranty that covers manufacturing and installation defects for 3-years or 100,000 km.
---
---
---
Comments