Toyota Outs GR Yaris, An AWD 261hp Rally-Bred Mega Hatch
Auto News This is it - the next creation to emerge from Toyota's still freshly minted Gazoo Racing division, from which the most high profile car to emerge so far is the European-made GR Supra. With that storming out the gate, the thought of an all-wheel driven rally-bred beast of a hatchback from that same bunch sound like an ideal sophomore effort.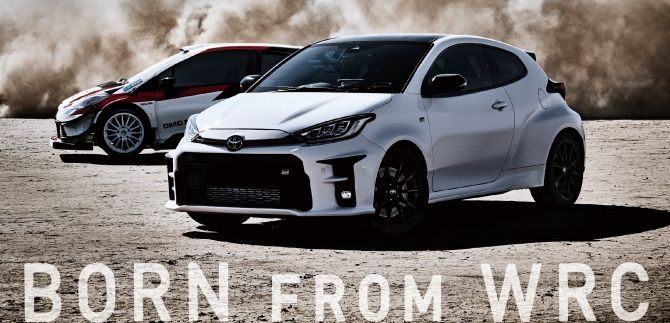 Toyota had been building up to the arrival of this GR Yaris rather extensively which for a good long while was being teased vaguely as the 'GR-4'. At the Tokyo Auto Salon, however, the automaker finally pulled the covers off, revealing what's probably the most extreme factory-built 3-door to ever emerge from Japan.
Engineered as a homologation special to allow Toyota to have its motorsport-prepared counterpart compete in the World Rally Championship, the GR Yaris succeeds the famous Celica GT-FOUR of the 1990s as the brand's first all-wheel driven sports car since then. Gazoo Racing wanted to have as much of that DNA trickle down into this racy Yaris and worked closely with Tommi Mäkinen Racing to realise that.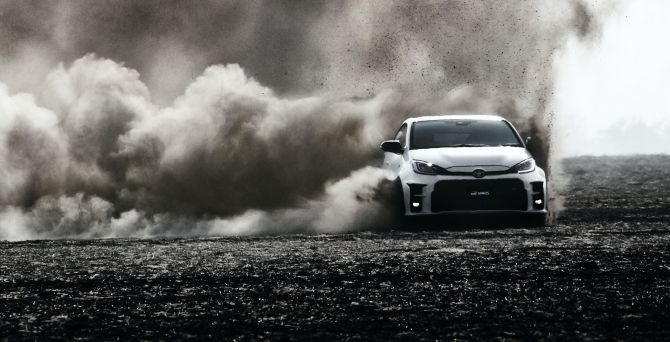 Perhaps the most interesting part of the GR Yaris is its engine and drivetrain. Where previously the limited run Yaris GRMN of 2017 used a 1.8-litre supercharged four-cylinder, this utilises a 1.6-litre turbocharged three-cylinder unit that outputs a screaming 261hp and 360Nm, making it the lightest and most powerful three-pot petrol engine in production. And to optimise weight distribution, they've even positioned transverse motor as far back as possible and relocated the battery to the rear.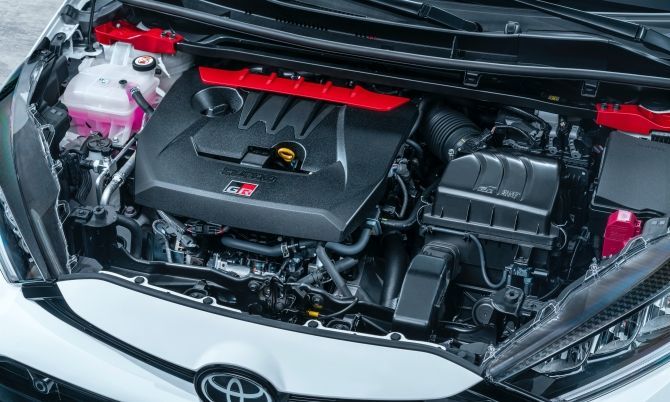 With kerb weight at just 1,280kg resulting in a power-to-weight ratio of 4.9kg/hp and all-paw grip, the GR Yaris can shoot to 100km/h from rest in just 5.5 seconds before stretching to an electronically limited top speed of 230km/h.
Drive is channelled through a 6-speed manual transmission before being distributed between all four wheels. A high response hydraulic coupling manages the front and rear split while the optional Circuit Pack equips the each axle with a Torsen limited slip differential to manage power deliver between the left and right wheels.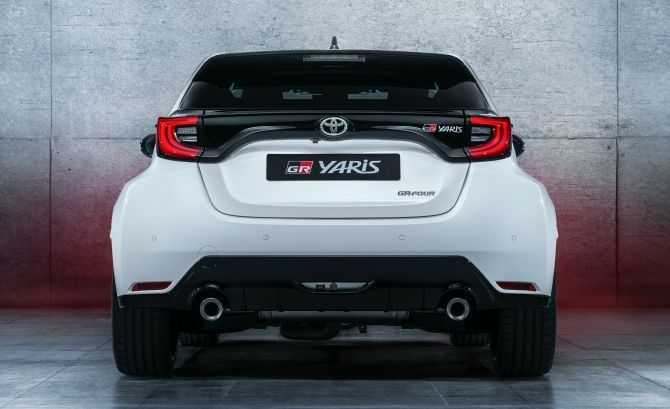 Rather ingeniously, this 'GR-FOUR' system allows for a theoretical full gamut of front/rear torque division from between 100:0 (full front-wheel drive) to 0:100 (full rear-wheel drive) by using slightly different gear ratios for each axle. This delivers far more flexibility over the more commonly found 'AWD on-demand' systems that use twin-coupling or 'permanent AWD' systems with a centre differential.
This Yaris' drivetrain behaviour can be altered through a 4WD mode dial switch within the cabin, selecting between a 60:40 front/rear split in Normal mode, a 30:70 split in Sport mode, or the 50:50 split in Track mode to maximise precision driving potential.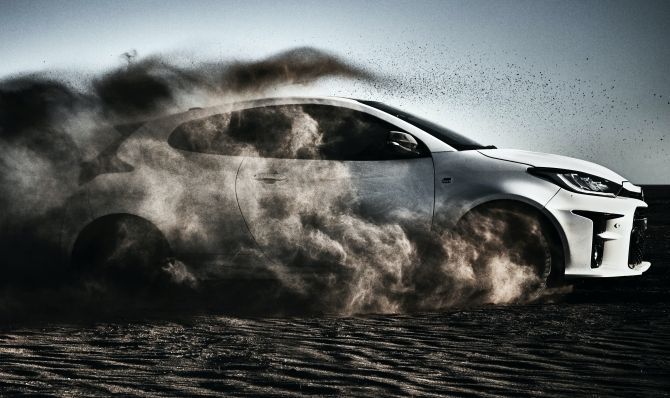 From the outside, the GR Yaris looks dramatically different than the European-spec hatch it's based on. The much wider track and correspondingly bulged wheel arches give it a menacing presence while the lower roofline (by 91mm) endow it with a definite coupe-like silhouette. They've even added frameless doors - a staple coupe feature - probably because they just felt like it.
The body itself has been changed in shape and composition to yield maximum aerodynamic efficiency while being as lightweight as possible, hence the liberal use of carbon fibre polymer and aluminium in its construction. Meanwhile, reinforced side members reduces medial chassis flex and allows fitment of the uprated double wishbone rear suspension.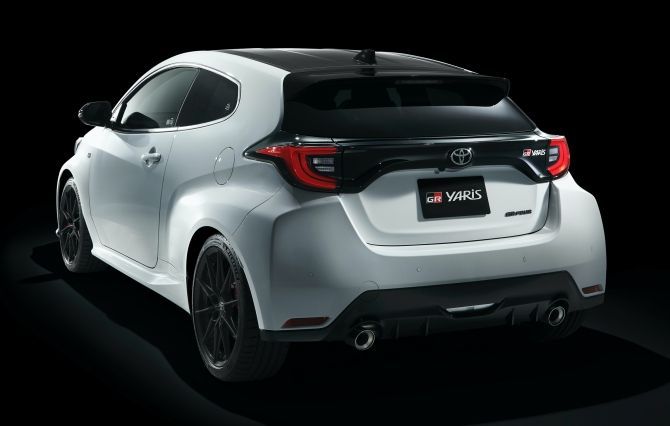 Large 356mm grooved discs with four-pot callipers hide behind the front wheels and are tasked to handle the bulk of the GR Yaris' stopping, which remain unchanged regardless of whether the Circuit Pack is selected. That said, that optional extra also arms the car with even firmer springs and set of 18-inch forged alloys wrapped around Michelin Pilot 4S tyres.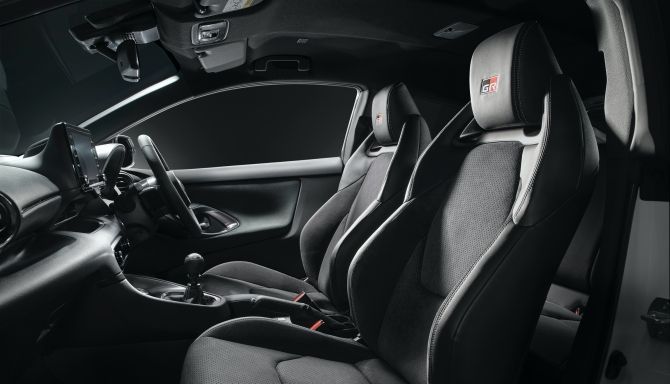 This being a homologation model, we can't imagine Toyota intending to match the production volume of the GR Supra, though the company has been silent on just how many they project to make. Regardless, the launch of the finished car is said to occur in the 2nd half of 2020.
If only our patience extended as far as our excitement.
---
---
---
---
Comments