VIDEO: Aston Martin's 800hp Vulcan Smokes Tyres And Spits Flame At Goodwood
Auto News Aston Martin decided to bring it's track-only 800hp Vulcan to the 2015 Goodwood Festival of Speed, having put the final touches on the finished production version, and in doing so lit the event on fire in more ways than one.
We've not had many chan to see the Vulcan strutting it's monstrous 7.0-litre V12 engine. The closest thing was seeing the car as it was unveiled for the first time in lead the up to the 2015 Geneva Motor Show. But here we get to see it run through the famous Goodwood hill climb, scaling up the gradient and through its Xtrac six-speed sequential gearbox. Drive is sent to the rear wheels and a pair of 345/30 x19 rear wheels fitted to Michelin race-spec tyres.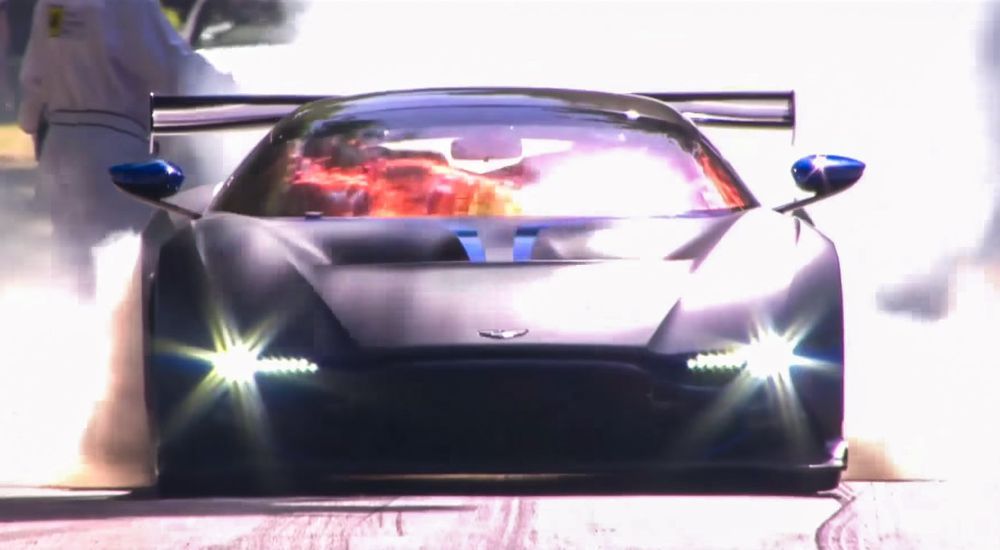 All that grunt and grip allows the Vulcan to reach a top speed of over 321km/h (200mph) and a century sprint time of under three seconds.
Dr Andy Palmer, CEO of Aston Martin, said: "Seeing the Aston Martin Vulcan unleashed at Goodwood today is a memory I will cherish for many years. We wanted to give this car its debut on 'home soil', and where better than at this hugely popular and globally renowned event."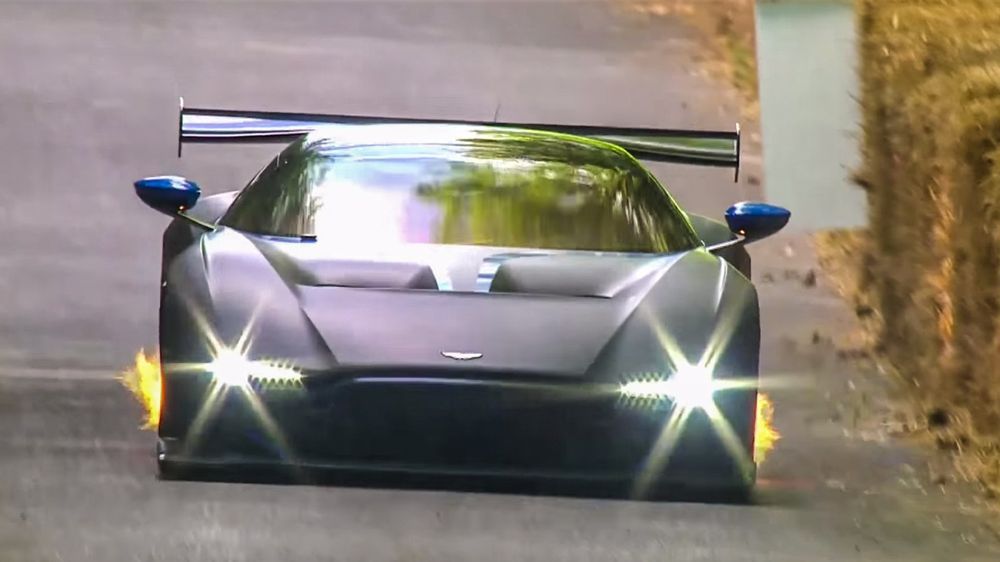 There will only be 24 units built, and is one of the few current-day supercars with a naturally aspirated engine. It's contemporaries instead opting for a downsized but turbocharged engine or have sought the help of electric motors, or both. Not so for Aston Martin, they're kickin' it old school.
Piloting the Vulcan is Aston Martin works' driver Darren Turner who chose to pull a few burnouts before crossing the finish line, deliberately slowing down in front of the crowd before accelerating, and mincing his tyres in the process (in a very good way). The most impressive spectacle, though, came from when the car first set off.
---
---
---
---
Comments