Nissan Juke Nismo RS Sets New Two Wheel Driving World Record
Auto News At the 2015 Goodwood Festival of Speed, Nissan has a set a new world record by driving a four-wheeled vehicle on two wheels for a distance of one mile (1.61km for us metric users) using a Nissan Juke Nismo RS.
Behind the wheel was stuntman Terry Grant who navigated the Juke Nismo RS on just its two wheels up the Goodwood hill for 1.61km in just two minutes and ten seconds during his first attempt.
During the attempt, he managed a blistering average speed of around 44.3 km/h. No doubt the more powerful Juke RS' 1.6-litre turbocharged four-cylinder engine and its 215hp and 280Nm of torque was very helpful in this record attempt which smashed the previous record of two minutes and 55 seconds in 2011. In that past attempt, it was a non-Nismo RS Juke that accomplished that feat.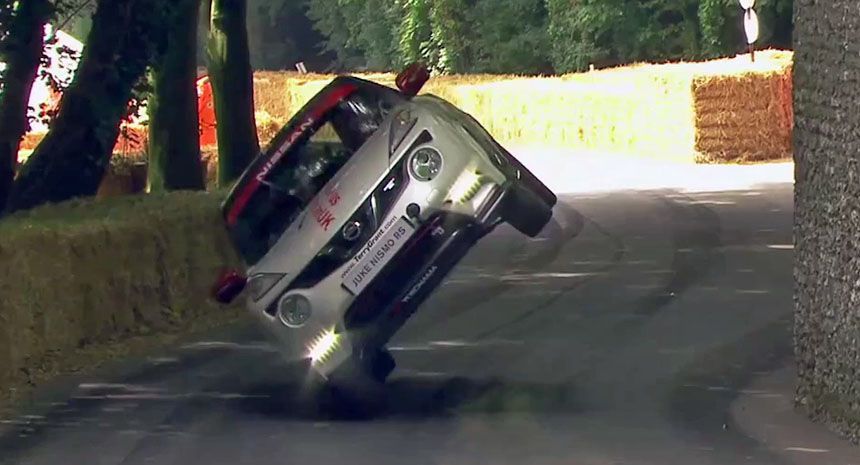 Based on the video, we have no reason to doubt Terry Grant's car control skills as just watching the feat on its own is pretty nerve-wrecking on its own but still amazing to watch.
---
---
---
---
Comments