VIDEO: BMW's Upcoming M2 Seen Testing At The Nurburgring
Auto News BMW's upcoming M2, or the baby M car that is slotted beneath the M3 was seen in its camo testing suit going around the Nurburgring Nordschleife. The video shows multiple test mules slicing up corners with ease, hinting that this is no skimp job from Munich.
The Nurburgring is where much of the automotive world tests their newest or upcoming cars, especially those from Germany. Which is great, because we won't have to look far for previews into cars not yet on the market.
Even with the disguise, the BMW M2 is clearly recognizable as being a cut above the sportier cuts 2-Series coupes. And judging from the engine note, the 3.0-litre N55 straight-six engine is rather sonorous. We suspect that while it wasn't going slowly, the car seen in the video wasn't being pushed to the limit. At least not yet.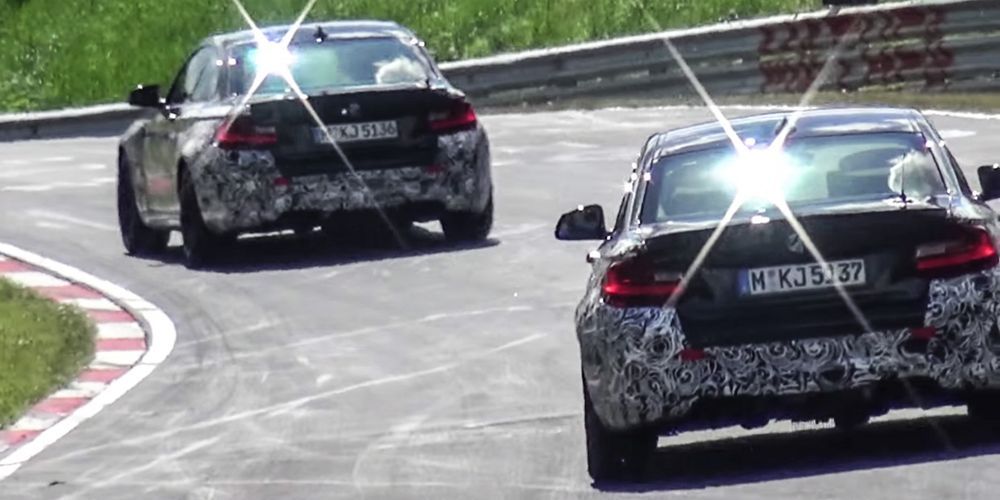 As reported by BMW Blog, the M2 will produce 365hp and 465Nm of torque and is an uprated version of the power plant fitted to the M235i, along with additional components taken from the newer S55 engine. An overboost facility is also on offer, letting the engine send an extra 34Nm of torque to the wheels a short period.
As well as the power hike, sources indicate at a reduction in weight as well over the M235i, which coupled with reworked suspension, chassis components, and a locking differential, bodes well for the M2 being quite a capable machine.
The report also says that the M2 will begin production in November 2015 with deliveries starting in the first few months of 2016.
Video courtesy of cvdzijden
---
---
---
---
Comments