Video: Nissan NP300 Navara Drag Race Against Predecessor
Auto News The previous Nissan Navara D40 had a well-earned reputation for being an extremely quick pick-up, thanks to blistering outputs of 174hp and 403Nm from its highly-tuned 2.5-litre YD25 turbodiesel engine.
The current NP300 Navara runs on the same YD25 engine but is tuned to two different outputs; whilst the range-topping VL variant gets bumped up to 190hp and 450Nm, other members of the range make do with a reduced 163hp and 403Nm.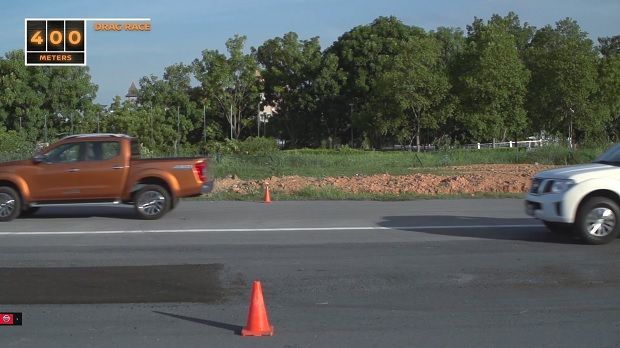 Perhaps stung by consumer criticism that the majority of variants are having to settle for less horsepower, Nissan's local distributors Edaran Tan Chong Motor have released a video demonstrating that even with less horsepower, the new 163hp NP300 Navara V is able to outrun its supposedly more powerful predecessor.
The three-minute long video released on the Nissan Malaysia official Youtube channel starts off with the old D40 Navara taking on the new NP300 Navara VL model in a drag race. Thanks to its superior outputs, the new car easily overpowered the old one, covering 400 metres of ground in 17.33 seconds – winning by a full second and separated by a whole car's length at the finish line.
The latter part of the video then pits the same D40 against the lesser-powered NP300 Navara V. The D40 stormed ahead at the start, before the newer truck clawed the advantage back to narrowly edge the drag race, completing the 400-metre sprint in 18.05 seconds – winning by nearly two-tenths of a second.
It is then explained that despite having an 11hp deficit against its predecessor, the new NP300 Navara V is faster on the road thanks to smarter shifting of its 7-speed automatic transmission as well as having a lighter body, giving it a superior power-to-weight ratio of 88.2 hp/tonne, compared to the D40's 85.9 hp/tonne.
Now to find out that drag strip's location from our contacts in ETCM.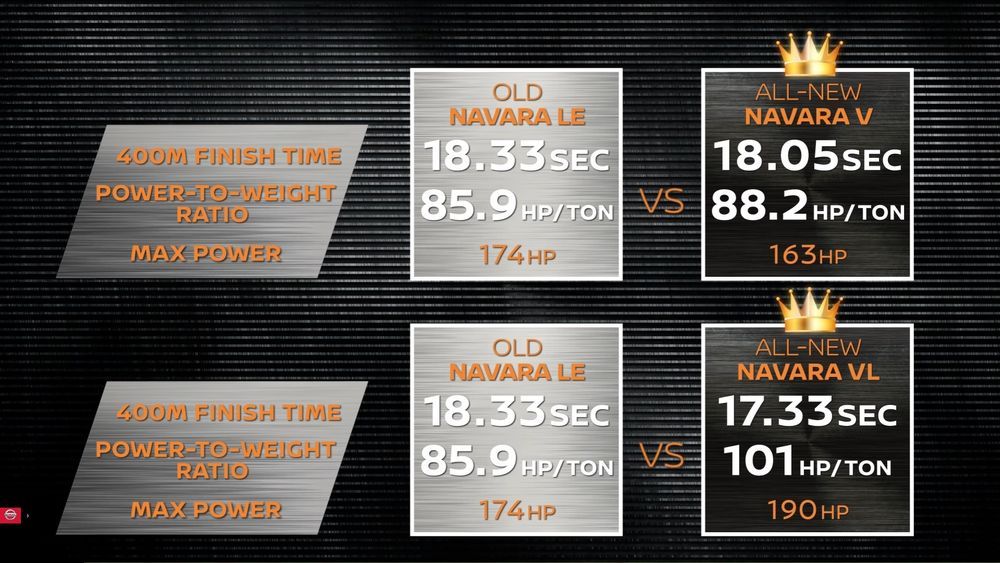 ---
---
---
Comments