VIDEO: Youth Groups Rail Against Toll Hikes By Protesting Along Highways
Auto News Seems that not many are left satisfied with the increased toll rates, especially since the 17 or so highway concessionaires chose to implement the increase (some steeper than others) on the same day. Naturally, the transition was jarring, and the population shaken, particularly the nation's youth.
Understandably, they will be some of most affected victims of the sudden toll rate hike, being of lower and/or fixed income but still dependent on the many highways to get around to their college classes, for example.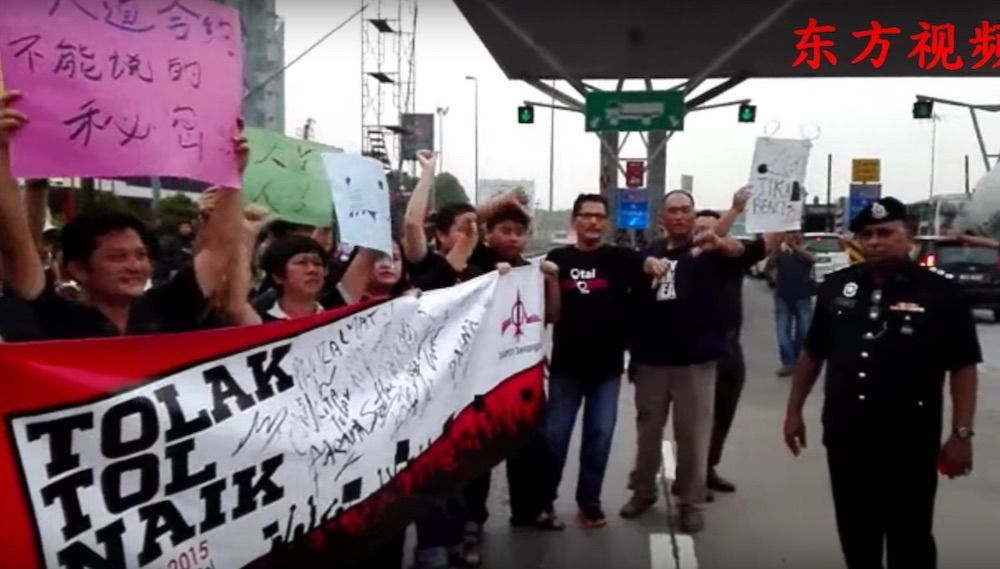 Youth groups PAS Pemuda and DAP Selangor Pemuda (DAPSY) brought 30 or so protestors to the DUKE and LDP highways to express their discontent. The video below shows the crowd taking up the left-most area of the Plaza Tol Petaling Jaya Selatan.
As The Oriental Daily writes, the group had listed out three requests:
Reveal the details of the contracts between the government and highway concessionaires concerning the nature and timeline of toll rate increases.
Invalidate this round of toll hikes
To have a policy of transparency concerning the mechanism by which toll hikes are revised and implemented.
The group can be seen focusing their pickets obtaining a clear explanation as to why these companies have been allowed to seemingly raise their prices on a whim. They are also collecting signatures bring forth the public explanation as well as to revoke the increase that has been made effective today.
---
---
---
---
Comments