Volkswagen smashes Nurburgring FWD record with the Golf GTI Clubsport S
Live Life Drive Nurburgring records are a fickle thing. They are set and broken with each passing year, and just when you think it couldn't possibly get quicker, someone out there will prove you wrong. The track conditions are subject to massive changes over the course of a day, with mixed weather and temperature changes that would throw off even the most seasoned drivers.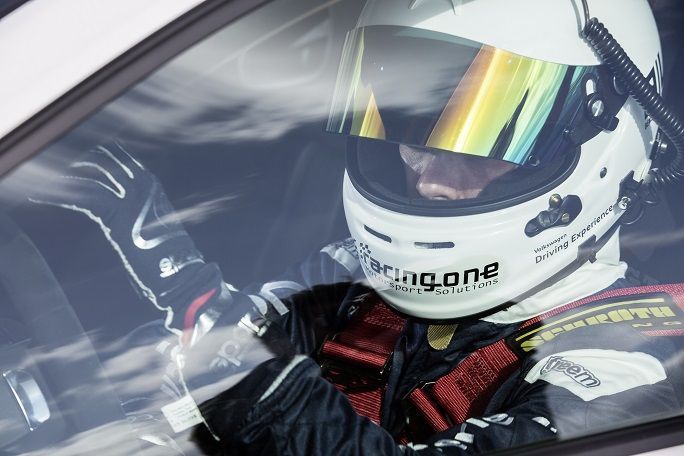 When the Honda Civic Type R took the Nurburgring lap record from the Megane RS 275 Trophy-R, the hot hatch community was in shock. This was on par with a BMW E46 M3 CSL back in 2003, which was a testament to how far Honda had come as a performance car manufacturer. And yet at the hands of Benny Leuchter (Formula BMW, Formula 3, and Ford Fiesta Cup competitor), the Golf GTI Clubsport S managed to set a 7:49.21- or over a full second quicker than the Type R.
This special Clubsport S variant of the GTI is limited to just 400 cars across the world, available in Tornado Red, Pure White, or Deep Black Pearl Effect. It is based off of the two door model and is exclusively manual- a move done to keep the weight penalty low. There is additional downforce through the careful use of a spoiler and redesigned front bumper, more so at the rear to keep it planted through high speed sweepers.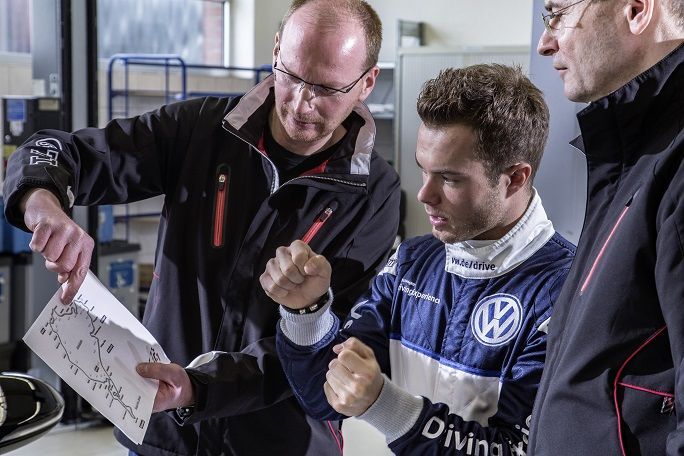 The rear seats and central armrest are tossed out to save weight, as well as less insulation and junking the rear parcel shelf and floor mats. Underneath the car, aluminium has been employed largely for the front sub frame in order to shed even more kilograms. The kerb weight sits at just under 1,300 kg- which is about 80 kg lighter than the Civic Type R.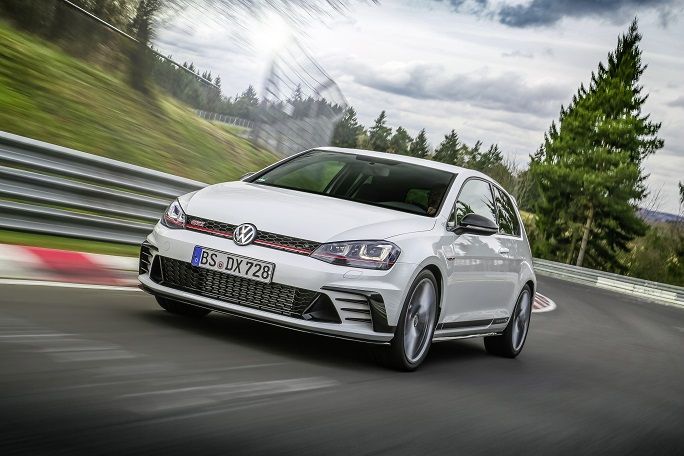 Volkswagen drew on their touring car experience to develop the engine for the Clubsport S. Outputs sit at 310 PS and 380 Nm of torque- similar to that of the Civic Type R as well. This has been achieved through a free flowing exhaust system (up to 2.56 inches from 2.16 inches in diameter), and a reprogrammed ECU. Apparently it now spits flames during overrun conditions.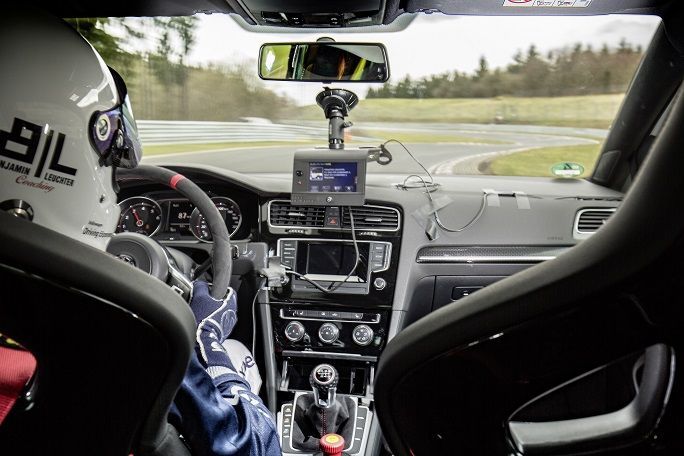 The Clubsport S also comes with a specially programmed DCC setting specific to the Nurburgring. The options are preset for the user in the Individual DCC mode, but can still be adjusted to suit their preference as a normal Individual mode functions. Entering this mode actually makes the dampers softer in a larger range of conditions to suit the bumpiness of the Nurburgring.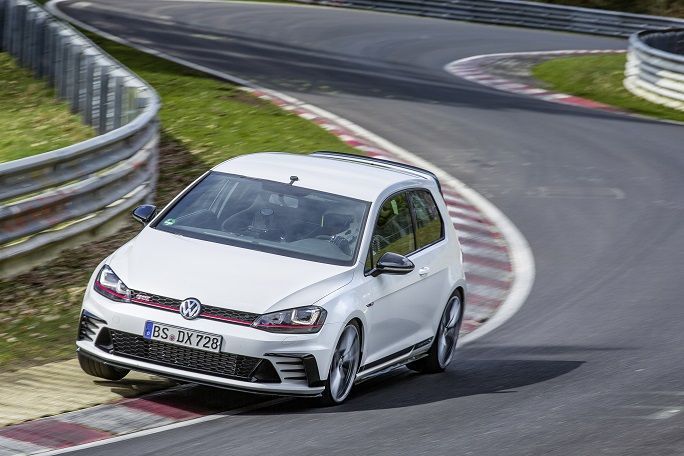 Downforce, weight reduction, and more power. It's a simple enough formula to turn an otherwise run-of-the-mill hot hatchback into a proper track weapon, and it was certainly enough for the GTI to reclaim the title of the quickest front-wheel drive hot hatch in the world.
---
---
---
Comments