Volkswagen Will Provide Its EV Platform To The Competition
Auto News Elon Musk does not have a monopoly on feel-good news when it comes to electric vehicles. Volkswagen has just announced that they will allow their competition to use their EV (electric vehicle) platform, as quoted by German newspaper Taggesspiel. They are hoping that their MEB (Modular Electric Drive Matrix) platform becomes the standard by which a number of manufacturers use, rather than just Volkswagen themselves.
Right now there are ongoing talks with Ford regarding the terms of a wide-ranging partnership, and the fact that Ford is severely lacking in the compact car end of the development spectrum could mean they would benefit greatly from the MEB platform sharing. But there's another advantage to teaming up and that's the simple matter of economies of scale. With electric vehicles there is far less to differentiate vehicles beyond styling, and with that in mind a one-platform-suits-all approach would work kind of well.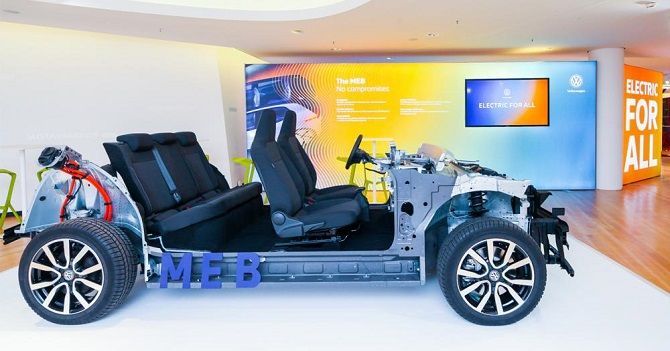 If more manufacturers get on board, it may mean that everyone gets a cheaper platform to work with and those savings transfer down to the end user as well. Volkswagen is currently investing 1.2 billion Euros (RM 5.5 billion) in their Zwickau plant to build up to 330,000 MEB-based vehicles annually, including vehicles from group brands such as Audi and Seat. By 2025, the goal is to have 50 battery-powered models across its 12 brands, built in 8 factories around the world. The first of these models is the I.D. hatchback that's slated for sale in Europe by the end of 2019.
---
---
---
---
Comments