Volvo Uses World's Most Advanced Chassis Simulator To Develop Its Next-Gen Cars
Auto News Volvo Cars is continuing to double-down on the performance and handling aspects of its cars. Recently, with its acquisition of tuning company Polestar, the Swedish marque left little in question as to their new direction. And now, they are armed with a chassis simulator only equaled by Ferrari and Porsche.
The state-of-the-art simulator from Vi-Grade makes Volvo the first premium car maker to use such thing, outside the aforementioned duo of sports car manufacturers. Volvo says it allows them to virtually refine their cars and test them on simulated environments such as the Nurburgring in Germany.
Seen in the video below while conducting development work on Volvo's upcoming S90, this advanced chassis simulator allows work to be done in regards to high speed stability, balance, and individual drive mode settings at a very early stage, leading to cars that are more responsive and enjoyable to drive - so the thinking goes.
"We are making substantial investments in people, technology and facilities in order to redefine the Volvo driving experience. Our aim is to deliver full control, ease and dexterity at the wheel. We will improve drivability across the entire Volvo Cars range," said Dr Peter Mertens, Senior Vice President Research & Development at Volvo Cars.
It signals a new beginning in terms of the driving experience of Volvo's cars, Dr Mertens adds, along with affording greater freedom to innovate in the concept phase, yielding shorter development times.
"We have made some critical investments both in terms of our R&D facilities and in our product components in recent times that are now beginning to pay dividends. Our completely new scalable product architecture (SPA), our modular powertrain program and the latest chassis components are the starting point."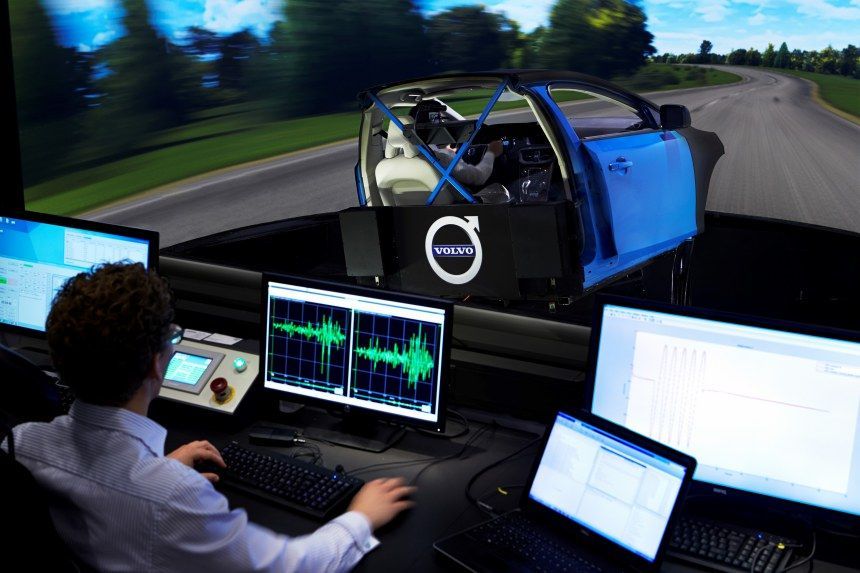 Stefan Karlsson, Manager Vehicle Dynamics at Volvo Car Group says the simulator "provides us with the opportunity to physically experience the calculation models and evaluate them using human test drivers, rather than staring at graphs and numbers in a meeting room," says Stefan Karlsson, Manager Vehicle Dynamics at Volvo Car Group.
---
---
---
---
Comments