Volvo V90 Begins Production in Sweden; R-Design Variants Unveiled for S90 and V90
Auto News Volvo's main plant in Torslanda, Sweden, has officially begun series production of its V90 premium estate, completing the trio of 90 series flagship models that also include the XC90 crossover and S90 sedan.
All three members of Volvo's new 90 series model range are underpinned by the company's latest generation modular SPA platform and powered by the highly-advanced 2.0-litre Drive-E engine family that consist of petrol, diesel, and hybrid powerplants operating in various states of tune.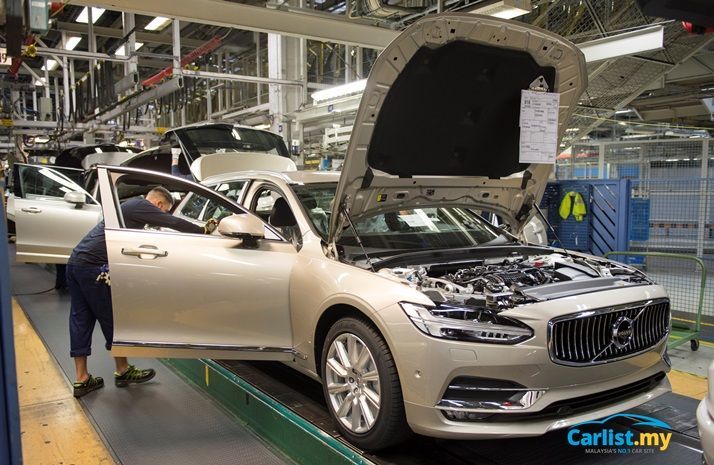 The three 90 series models represent a cornerstone of Volvo's USD 11 billion transformation programme implemented in 2010, when ownership of the company changed hands from Ford to Geely.
To date, Volvo's investments on the SPA platform have yield positive impact on the Swedish employment rate. Headcount on the Torslanda plant's production line doubled in the last two years to 6,300 people; the R&D side has also taken in approximately 1,000 engineers and is still in the process of hiring more talent. Additional job opportunities have also been created at the supplier side and other supporting businesses in the Gothenburg automotive manufacturing cluster.
Impact on the company bottom line has also been positive. Volvo Cars exceeded 500,000 sales worldwide for the first time in its history last year, whilst tripling its operating profit to SEK 6.6 billion (RM 3.22 billion, exchange rate SEK 1 = MYR 0.49). The outlook for 2016 is looking even more positive, with the company having posted a 10.4 percent global sales increase over the first five months of the year.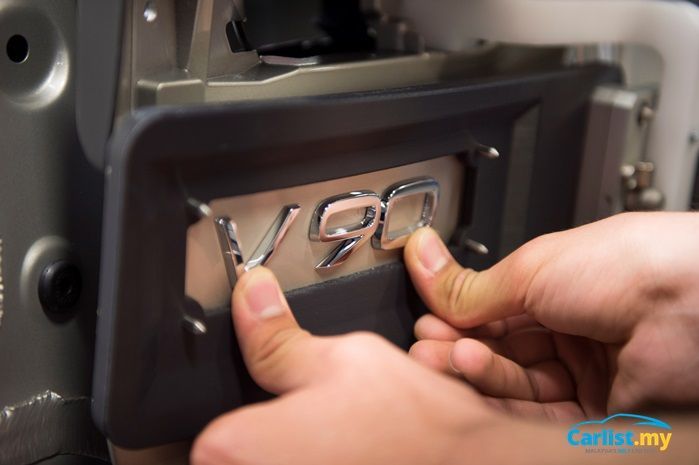 "We have invested heavily in preparing the Torslanda plant for building SPA vehicles and it is encouraging to see the positive response to the new 90 cars. We are going from strength to strength, as our transformation plan continues to bear fruit," said Håkan Samuelsson, president and chief executive of Volvo Cars.
Full results of the turnaround plan is expected to be realized three years from now, with Volvo completing a full revamp of its model range, replacing the current Ford-based 60 series models as well as the V40.
The next-generation 60 series models from Volvo will be built on a smaller scale version of the SPA platform, whilst the new 40 series models will sit on a separate CMA platform developed specifically for compact vehicles.
"Three years from now, the XC90 will be the oldest car on the showroom floor. In other words: the new 90 series are only the start of the new Volvo," Samuelsson added.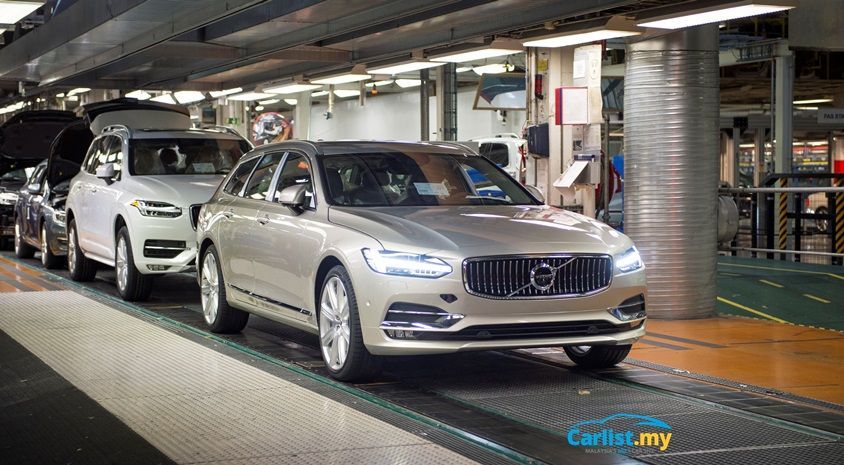 New R-Design for S90 and V90
In a separate development, Volvo also revealed new R-Design variants for both the S90 and V90 models.
"R-Design delivers an edge to our elegant estate and saloon models in our 90 Series, with a winning combination of a sportier, more responsive drive with clearly visible performance styling," said Björn Annwall, Senior Vice President of Marketing, Sales and Customer Service at Volvo Cars.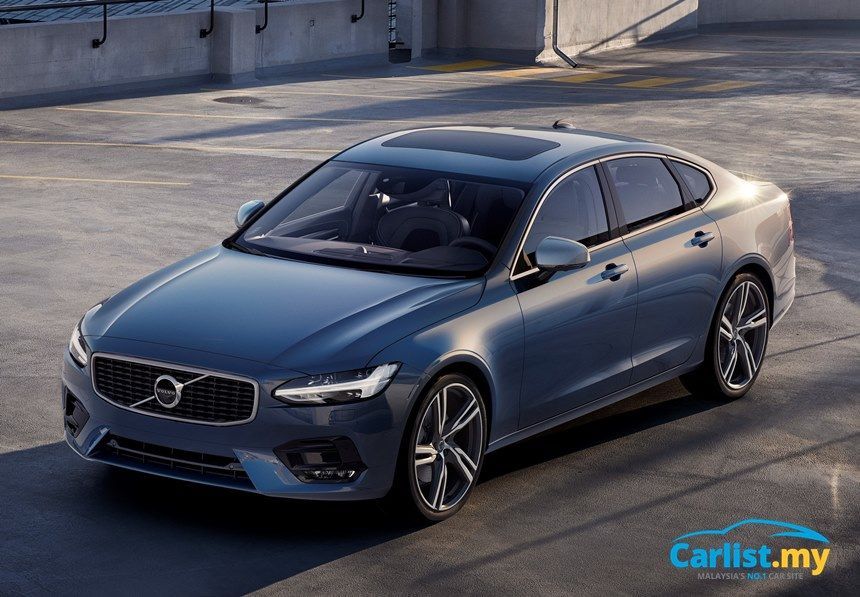 No engine details are mentioned for the R-Design variant, but Volvo did indicate that the chassis of both vehicles have been retuned with a sportier setup for a more 'energetic and road-hugging' drive.
Appearance-wise, the S90 and V90 R-Design variants incorporate a tweaked front end with its own unique grille and spoiler-integrated fog lights. Piano black trim elements and 5-spoke matt black diamond cutalloys further emphasize the vehicle's harder edge stance.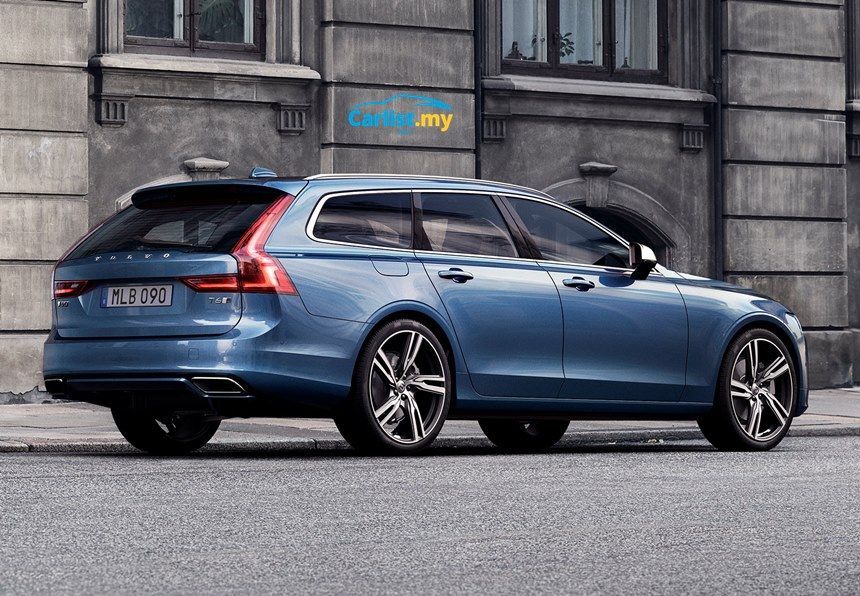 A sportier interior ambiance is delivered by sport contour seats that complement the unique R-Design touches applied to the steering wheel, illumination package, trim inserts, pedals, and even floor mats.
Meanwhile, our good friend and former colleague, Uncle Bobby now of Malaysian EVO is at the international media drive of the S90 and V90 organized by Volvo in Malaga, Spain. Watch his video below for a quick preview of both the S90 and V90 upclose.
---
---
---
Comments