Volvo XC90, Audi Q7 Score Top Marks In Latest Euro NCAP Safety Tests
Auto News As we get ever closer to the 2015 Frankfurt Motor Show, results from the latest round Euro New Car Assessment Program (NCAP) crash tests have been revealed.
Amongst the latest vehicles tested were two luxury SUVs that have both scored top marks in the tests: the all-new Volvo XC90, and the all-new Audi Q7. Both models are expected to debut in Malaysia in time to come.
However, in the latest news release by the Euro NCAP, it was said that while both large luxury SUVs were scored with the maximum five-stars, it was the Swedish XC90 "that made the biggest impression by earning full marks in the crash avoidance and driver assistance tests."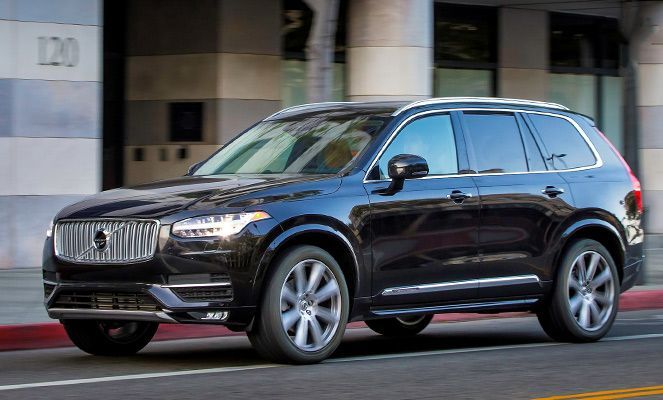 Amongst its reputable achievements was a 100% score in the Safety Assist quarter of the tests, with the Euro NCAP also praising the XC90's high level of standard safety equipment, and ability to actively "avoid collisions in all of the scenarios and at all of the speeds tested."
The tested XC90 was equipped with Volvo's Lane Departure Warning, Forward Collision Warning with Auto-Brake and more.
For Adult Occupant protection, the XC90 scored a near maximum 97% score, with Volvo demonstrating that a similar level of protection would be provided to occupants of different statures and to those sat in different positions. The Audi Q7 also managed an impressive 94%.
In the Child Occupant tests, the XC90 scored 87%, with the Euro NCAP performing tests with rear-facing 1.5 and 3-year old (size) dummies. Good protection was recorded for all parts of the body. The Audi Q7 managed to up the Volvo by achieving a total 88%, even achieving the maximum possible safety score for its protection for a 3-year old dummy.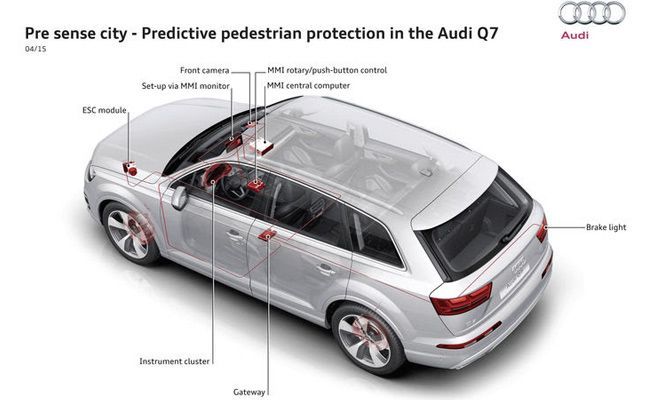 Only a score of 72% was achieved by the XC90 for Pedestrian Protection, in which the Euro NCAP revealed that the bumper of the vehicle offered "good" protection in all areas tested. The lower-than-usual score was provided by low pedestrian pelvic protection in. The Q7 managed a similar 70% score, despite its "active" bonnet technology, but similarly showed poor pedestrian pelvic protection.
The XC90's autonomous emergency braking system that can recognise and react to pedestrians hasn't been taken into consideration for this test, because the Euro NCAP will only begin to test these systems in 2016.
Dr Peter Mertens, Senior Vice President, Research & Development at Volvo Car Group, said, "This is further proof that with Volvo XC90 we have developed one of the safest cars in the world. In fact we scored one hundred per cent in the Safety Assist category. From an industry perspective Volvo Cars remains the leader in car safety innovation and miles ahead of the competition with our standard safety offer."
Echoing his sentiments, Martin Magnusson, Principal Engineer at Volvo Car Group, said, "We are the first car manufacturer to surpass the criteria that Euro NCAP have applied to the AEB Interurban and City testing procedures. City Safety is one of the most advanced standard crash prevention offers you can find in a modern car. It addresses vehicles, cyclists and pedestrians in certain situations, day and night."
Watch the XC90's Crash Test Video:
Watch the Audi Q7's Crash Test Video:
---
---
---
Comments