2 Anggota Polis Maut Ketika Kejar Mat Rempit Dalam Operasi Samseng Jalanan
Auto News Tindakan berani anggota polis untuk mengejar suspek lumba haram bertukar tragedi apabila 2 daripada anggota mereka maut setelah motosikal yang dinaiki mereka bertembung antara satu sama lain.
---
Berdasarkan maklumat yang diberikan oleh Ketua Polis Daerah Kajang, Asisten Komisioner Mohd Zaid Hassan, kejadian tragik ini berlaku ketika mereka sedang menjalankan Operasi Samseng Jalanan (BSPT) IPD Kajang di Kilometer 24.4 Lebuhraya Sistem Lingkaran Kajang (SILK) dari arah Kajang menghala ke Putrajaya yang sering digunakan samseng jalanan untuk berlumba.
Kemalangan maut ini telah meragut nyawa 2 anggota yang sedang bertugas iaitu Sarjan Mohd Arifah Md Yasin, 36, yang bertugas di Bahagian Siasatan dan Penguatkuasaan Trafik (BSPT) dan Konstabel Mohd Muradzi Mohd Nawi, 26 yang bertugas di Cawangan Jenayah (D4). Difahamkan, kedua-dua mangsa bertugas di Ibu Pejabat Polis Daerah (IPD) Kajang.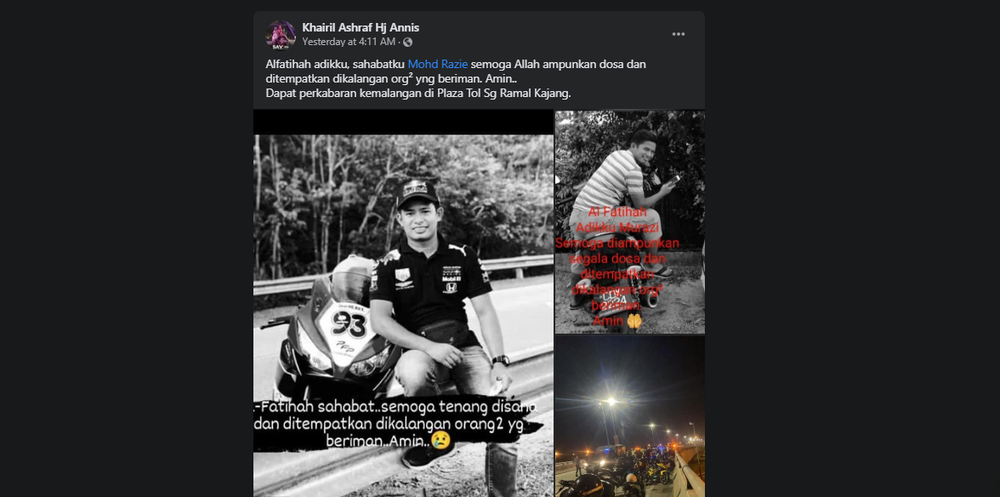 *Kredit Foto: Khairil Ashraf Hj Annis
Dalam kejadian kira-kira jam 1.30 pagi itu, Mohd Arifah yang menunggang Yamaha 115Z dan Mohd Muradzi yang menunggang Yamaha RXZ sedang bertungkus-lumus mengejar suspek lumba haram dalam operasi itu. Ketika sedang mengejar, mangsa yang menunggang Yamaha 115Z dari arah Kajang telah bertembung dengan motosikal rakannya.
Akibat daripada pelanggaran serius tersebut, kedua-dua mangsa telah mengalami kecederaan parah di bahagian muka serta kepala dan disahkan meninggal dunia di tempat kejadian. Jenazah kedua-dua anggota tersebut kemudian dibawa ke Hospital Serdang untuk urusan bedah siasat dan siasatan lanjut sedang dibuat untuk mengenal pasti punca kemalangan.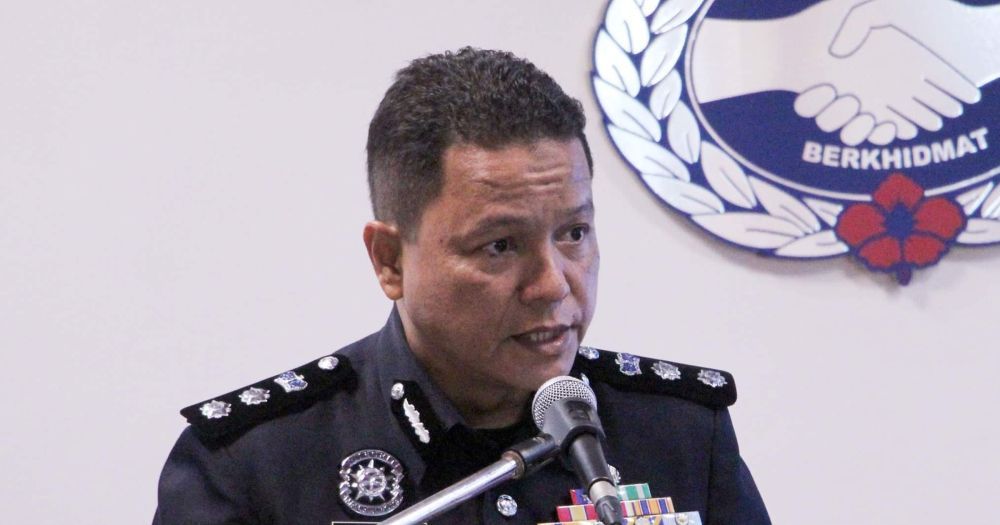 *Kredit foto: Polis Selangor
Sehubungan dengan itu, Mohd Zain berkata siasatan lanjut sedang dijalankan dan kes ini akan disiasat di bawah Seksyen 41 (1) Akta Pengangkutan Jalan 1987 kerana kerana suspek menunggang dengan melulu dan membahayakan sehingga menyebabkan kematian.
Sesiapa yang membawa suatu kenderaan motor di jalan dengan melulu atau dengan kelajuan atau dengan cara yang merbahaya kepada orang awam sehingga menyebabkan kematian boleh dihukum penjara selama tempoh tidak kurang daripada 2 tahun dan tidak lebih daripada 10 tahun serta denda tidak kurang daripada RM5,000 dan tidak lebih daripada RM20,000.



For more latest car news, reviews, car buying guides and videos visit us at Carlist.my Auto News.
Check out all the best new & used car deals in Malaysia at Carlist.my.
Sell your car fast with the best offer? Visit us at CarlistBid.my.
Get the latest new car promotions at New Car website now.
---
---
---
---
Comments