Maut Dirempuh Toyota Hilux Ketika Tukar Tayar Di Lorong Tengah – Tips Keselamatan Jika Kereta Rosak Di Tengah Jalan
Auto News Seorang lelaki maut manakala rakannya cedera parah setelah dirempuh Toyota Hilux ketika menukar tayarnya yang pecah di Kilometer 8, Jalan Johor Bahru-Ayer Hitam (arah Skudai) baru-baru ini.
---
Ketua Polis Daerah Johor Bahru Utara, ACP Rupiah Abd Wahid memberitahu kejadian tragis ini berlaku kira-kira jam 11.15 pagi pada 29 Julai lalu di mana kedua-dua mangsa yang berusia 55 dan 40 tahun menaiki kereta Proton Waja dari arah bandar raya Johor Bahru menghala ke Skudai.
Tayar hadapan di sebelah kanan kereta mangsa telah pecah dan menyebabkan mangsa memberhentikan kenderaannya di lorong tengah jalan raya. Tanpa melengahkan masa, mangsa terus keluar kereta dan menukar tayarnya di situ sambil dibantu rakannya.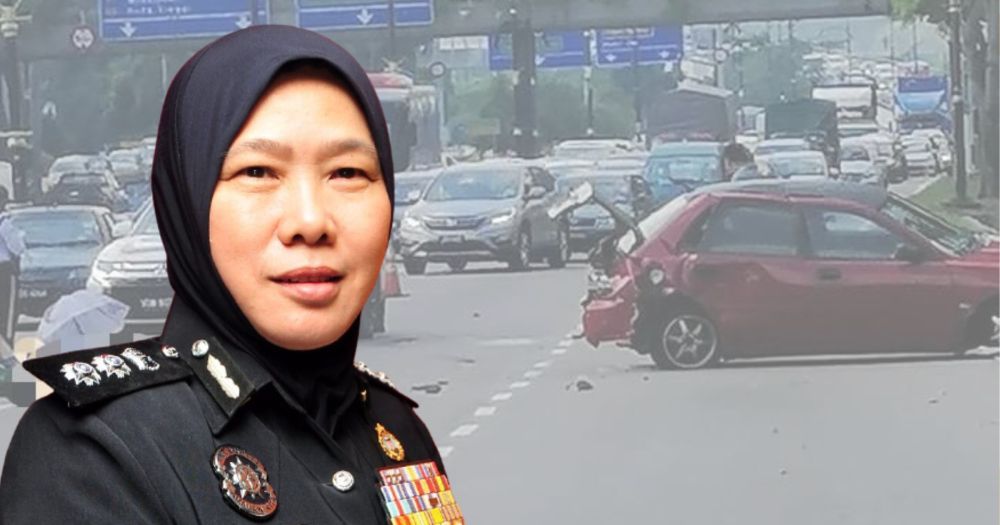 Ketika sedang asyik menukar tayar, kedua-dua rakan ini telah dirempuh oleh sebuah Toyota Hilux yang dipandu oleh seorang lelaki berumur 49 tahun yang tidak sempat untuk menekan brek atau mengelak kereta mangsa yang berada di jalan raya.
Ekoran daripada kemalangan berkenaan, mangsa yang berusia 55 tahun itu mengalami kecederaan teruk di bahagian kepala dan meninggal dunia di tempat kejadian, manakala rakannya cedera parah dan telah dibawa ke Hospital Sultanah Aminah untuk rawatan lanjut.
Kejadian ini memang menyayat hati. Walau bagaimanapun, kejadian seperti ini boleh dielakkan daripada berlaku sekiranya anda tahu tips-tips penting yang perlu anda lakukan ketika kereta anda rosak di tengah-tengah jalan raya.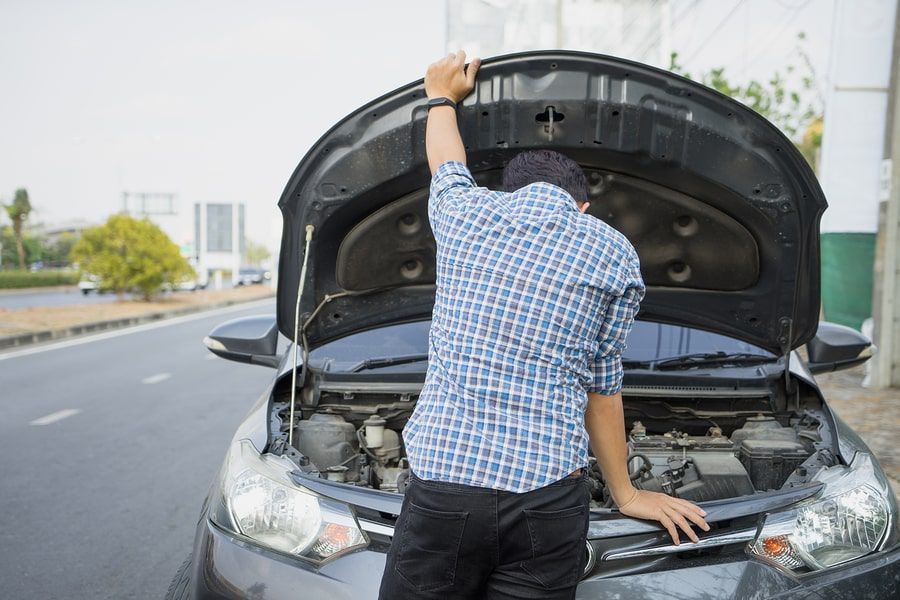 Berikut merupakan 6 perkara penting yang perlu anda lakukan jika terkandas di tengah-tengah jalan raya.
Tips Keselamatan Jalan Raya Sekiranya Kereta Rosak Di Tengah Jalan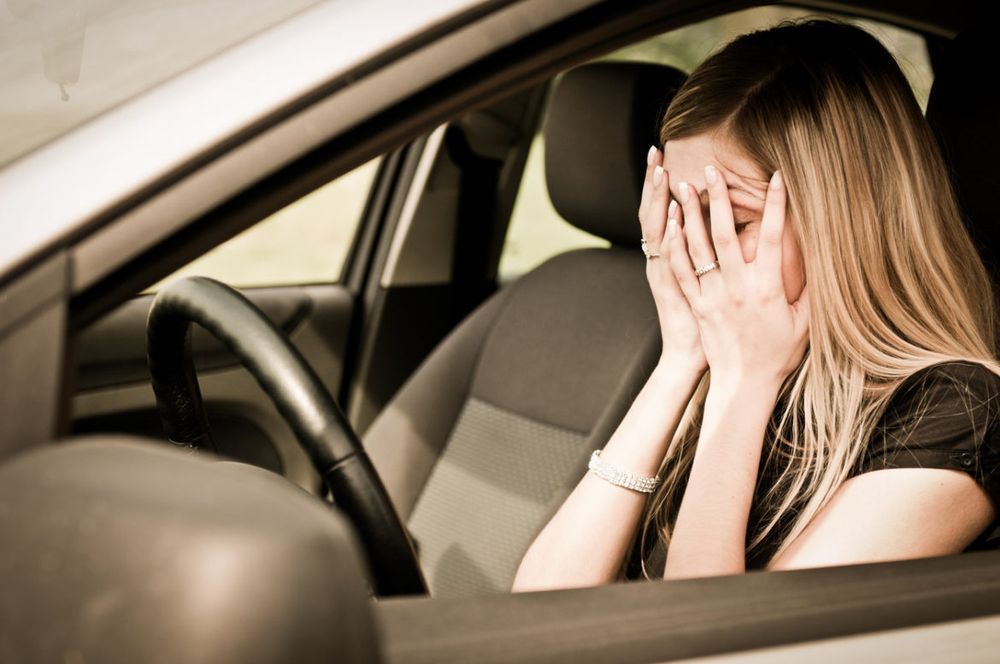 1. Jangan Panik
Perkara pertama yang perlu dilakukan ketika kereta rosak di tengah jalan adalah untuk bertenang, tarik nafas, dan hadam situasi yang sedang berlaku. Fikirkan cara terbaik untuk menyelesaikan masalah tersebut. Panik yang melampau boleh membuat anda hilang kawalan diri.

2. Buat Panggilan Kecemasan
Terus hubungi panel insurans anda dan nyatakan perkara penting seperti situasi dan lokasi anda. Kemudian baru hubungi ahli keluarga atau rakan-rakan untuk maklumkan keadaan anda. Anda perlu hubungi panel insurans terlebih dahulu supaya bantuan boleh dihantar secapat mungkin.

3. Jangan Ganggu Lalu Lintas
Untuk menjamin keselamatan anda dan pengguna jalan raya lain, jangan sesekali membiarkan kenderaan anda mengganggu lalu lintas. Dapatkan bantuan untuk menolak kereta anda ke tepi jalan bagi tidak menghalang lalu lintas. Pastikan anda mempunyai seorang untuk menolak, seorang untuk mengawal lalu lintas dan seorang lagi bagi mengawal stereng kereta dan brek. Lagi ramai lagi bagus.
Jangan sesekali menolak kereta melalui bahagian yang mudah kemik ataupun patah seperti spoiler dan bumper kereta. Untuk menolak kereta, turunkan handbrake dan hidupkan kunci bagi membuka kunci stering dan membolehkan anda untuk mengawal kereta. Turunkan juga tingkap pemandu untuk berkomunikasi dengan tukang tolak.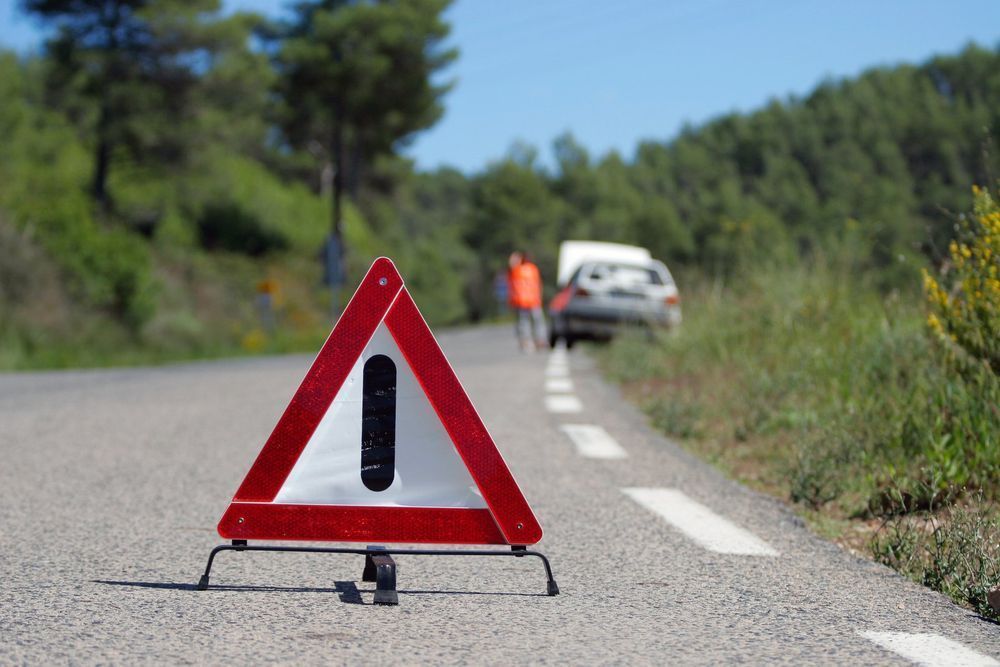 4. Sediakan Kon Atau Jaket Keselamatan
Sediakan peralatan keselamatan seperti kon dan jaket keselamatan yang mampu untuk memantulkan cahaya di dalam kereta anda agar boleh digunakan ketika kecemasan. Dengan ini, pengguna jalan raya lain boleh nampak kelibat anda dengan jelas walaupun pada waktu malam.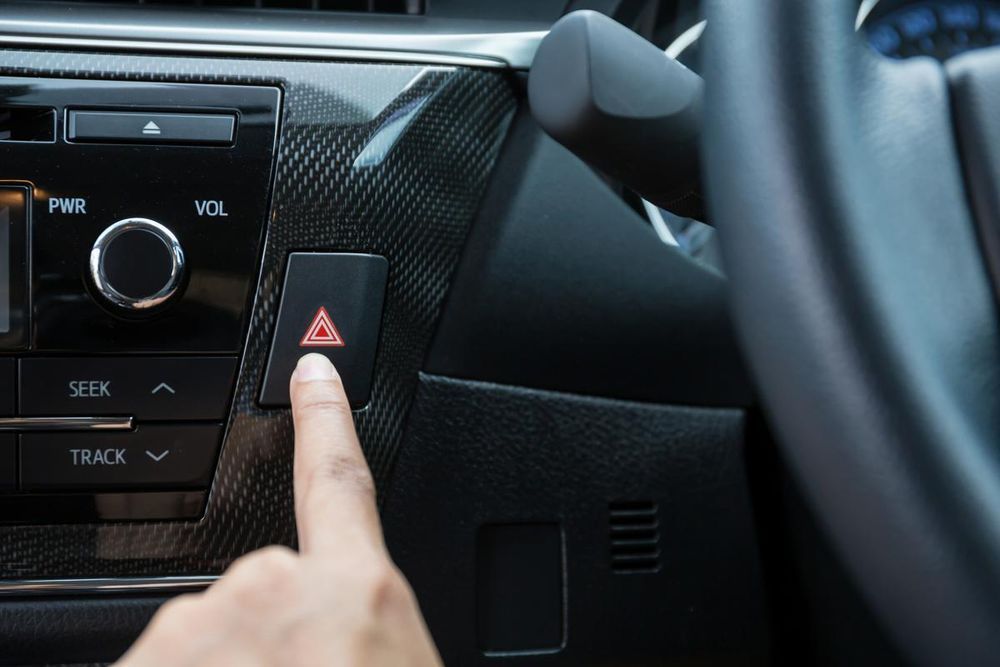 5. Perhatikan Keadaan Kereta
Sentiasa peka dengan keadaan semasa kereta anda. Jika kereta anda meragam dan menunjukkan tanda-tanda nak rosak, tukarlah lorong anda awal-awal ke sebelah kiri sekali supaya mudah untuk anda mengalihkan kereta ke lorong kecemasan jika kerosakan berlaku.

6. Trak Tunda Percuma
Anda juga boleh mendapatkan khidmat trak tunda percuma daripada syarikat insurans anda. Bukan itu sahaja, anda turut diberi kebebasan untuk memilih sendiri pusat servis atau bengkel untuk membaikpulih kenderaan anda. Servis ini adalah percuma dan boleh digunakan sekurang-kurangnya 2-3 kali setahun.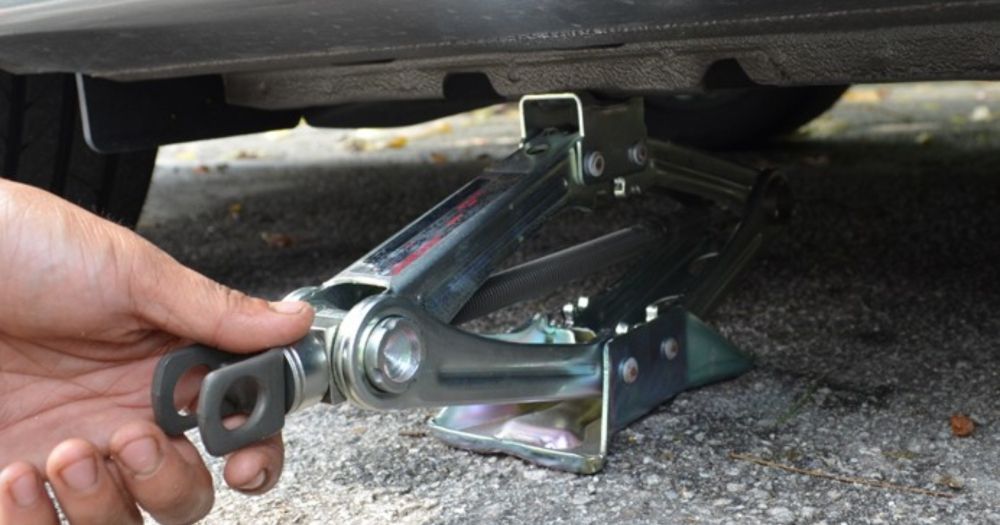 Ingat, jangan sesekali letakkan diri anda dalam bahaya seperti cuba menukar tayar atau membaiki kereta di lorong tengah jalan raya. Semoga kejadian tragis ini boleh dijadikan pengajaran kepada kita semua. Sampaikan juga pesan ini kepada ahli keluarga dan rakan-rakan anda.


For more latest car news, reviews, car buying guides and videos visit us at Carlist.my Auto News.
Check out all the best new & used car deals in Malaysia at Carlist.my.
Sell your car fast with the best offer? Visit us at CarlistBid.my.
Get the latest new car promotions at New Car website now.
---
---
---
Comments