2016 Mercedes-Benz C-Class Coupe (C205) Revealed: It's A Baby S-Class Coupe!
Auto News At long last, Mercedes-Benz has unveiled its all-new, 2016 C-Class Coupe. Codenamed internally as the C205, the latest iteration of the brand's sportiest C-Class has also been confirmed for global debut at the coming Frankfurt Motor Show.
Not so surprisingly, given the amazingly accurate renders we showed you last time around, what we're looking at here is effectively a baby S-Class Coupe – a point we can't find much to complain about really, because this thing is gorgeous.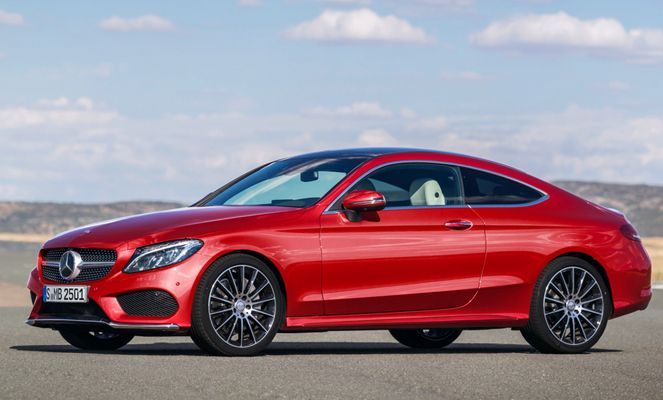 Performance:
At launch, four petrol and two diesel variants will be available (more to come, we assume), with the petrol options ranging between a C 180, C 200, C 250 and C 300: all of which offering power outputs of 156hp to 245hp.
The diesels will offer power outputs ranging from 170hp to 204hp (C 250d). Then on, we know Mercedes-AMG will soon be unveiling its monstrous C 63 Coupe, which will play the role of a top-shelf C-Class Coupe, while further C 450 AMG, or other, power variants may come.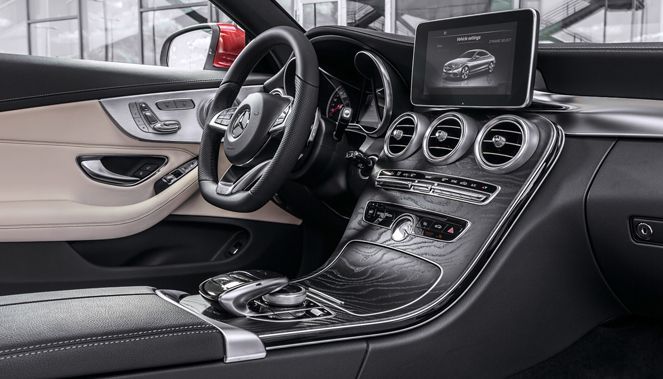 Exterior & Interior Styling:
As mentioned, the C-Class Coupe is effective a baby S-Class Coupe for design. They've employed the same front-end designs from the regular C-Class, but given it a diamond-design front grille. The roof swoops downwards in a hurry, ala coupe-style, while the rear-end is full-on S-Class Coupe stuff.
Inside the car, not much is different here from the C-Class Sedan, with its three-spoke steering wheel, free-standing infotainment display screen, five AC vents and touchpad hand rest on the center console. The trim and material designs don't look too different from the Sedan, either.
No details were shared over the rear seating arrangements just yet, but from the pictures here, it does look like several switches for electronic movement of the front seats are available to rear passengers to use getting into the back. If or not it fits passengers comfortably, we can't say for sure just yet.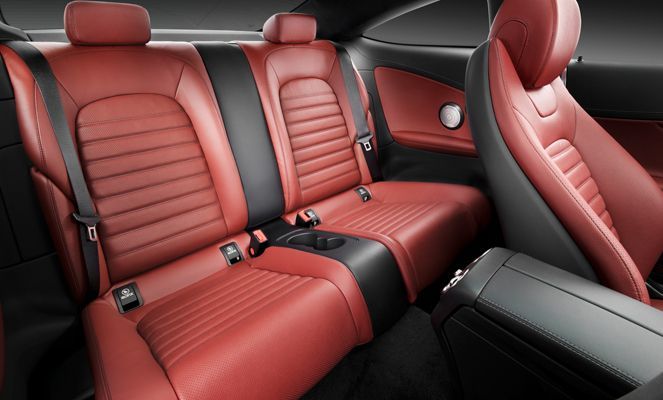 Dimensions and Space:
Against its Coupe predecessor, the new model is 95mm longer and 40mm wider overall. It also has a wheelbase that measures 80mm longer than before. All this new dimensions create a more spacious interior, of course, when compared to the previous C-Class Coupe.
The rest of the car's internals pretty much follow what the Sedan variant had to offer when it was first reveal: a new four-link front axle with wheel suspension decoupled from the spring strut, and a multi-link independent rear suspension with five links.
What's different here between the W205 Sedan and the C205 Coupe is that with selected variants (ones with the selective damping control) the ride is up to 15mm lower for an overall sportier stance. There's also the option of Airmatic suspension, of course.
The vehicle's stance and slipper design give it a wind-cutting Cd value of 0.26: what that means for potential owners is a ride free of wind resistance and noises up to higher speeds, with the body cutting through the more far more efficiently.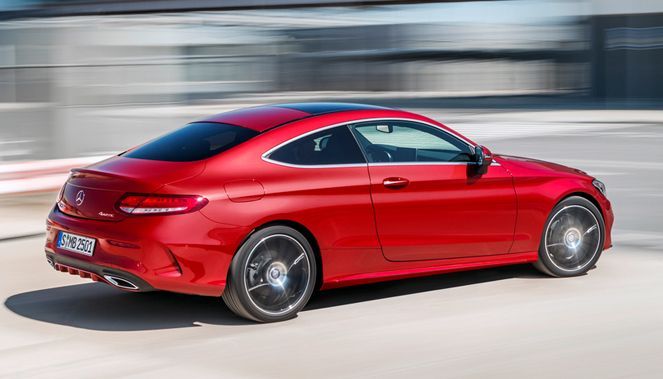 Loads of Mercedes-Benz tech:
Who are we kidding anyways? The C-Class Coupe is loaded with equipment, as expected, offering a full suite of the brand's latest safety system as well an infotainment options.
Briefly, you can expect Enhanced Active Lane Keeping Assist, adaptive cruise control (0 to 200km/h), Active Parking Assist, a 360-degree camera, optional Burmeister audio – you know the score.
Updated here is the car's audio systems as well, which has been updated from the base system up, to feature new internet capabilities: from the base Audio 20 head unit, all you need is a mobile device with Bluetooth and a data connection to get your car online.
---
---
---
Comments