2022 Honda Integra Revealed: Huh? There's Another Integra? Not The One From Acura?
Auto News 2022 Honda Integra revealed in China and it's not the one that Acura will be making.
---
Just as we thought we'd never see the Integra nameplate back on a Honda as it will be resurrected as an Acura, Honda China surprisingly introduces a four-door Honda Integra sedan.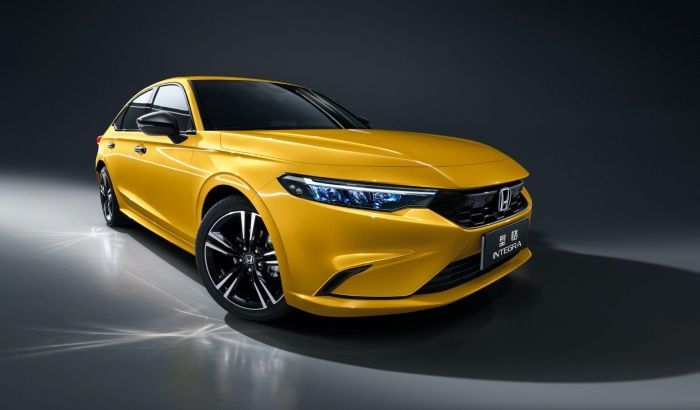 At first glance, it does seem similar to the newly launched Civic sedan, but the Integra is distinguished by a more aggressive front end, featuring a thinner headlight and grille combo as well as a different bumper that has smaller and sleeker air intake funnels.
The rear features an L-shaped LED light that looks neater than the Civic's, while the bumper is fitted with an air diffuser, vertical reflectors, and twin exhaust pipes. This newly unveiled Integra also receives a new 18-inch rim design and can be had either in yellow or blue.
China's Ministry of Industry and Information Technology has listed the Integra's dimensions as 4,689mm long, 1,802mm wide and 1,415mm high, making it just a tad longer and wider than the Civic.
No interior photos have yet to be shared, but it is believed that it'll be the same as the Civic's, so expect a 10.2-inch digital instrument panel, a 9-inch infotainment touch screen and air conditioning funnel with a honeycomb design.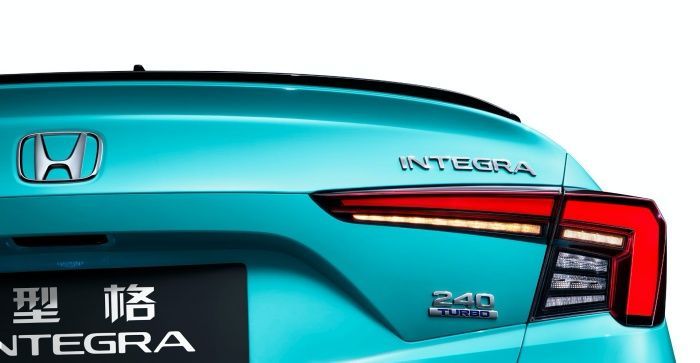 There's still a mystery regarding the Integra's pedigree as no performance information is available yet, but its 240 Turbo badging at the rear will probably mean it'll carry the 182 PS 1.5-litre VTEC Turbo four-cylinder engine, available for the Civic globally.
The Integra will go on sale in China in the fourth quarter of this year and will be produced in Guangqi Honda in Guangzhou.
---
---
---
---
Comments