2022 Vigus Pro 4x4 vs 2021 Mitsubishi Triton Athlete - The Difference Between Value vs Premium
Buying Guides What is the disparity between one of the most affordable pickup trucks in Malaysia and one that is fully kitted out? We look at the JMC Vigus Pro vs Mitsubishi Triton Athlete.
---
The pickup truck segment is one of the most popular vehicle segments in Malaysia. There's a wide variety of pickup trucks that can be had to suit everyone's wants and needs. Pick-up trucks have also come a long way since the nineties. They are no longer made just to serve as an offroad vehicle for workers.
Some of them are kitted out with a premium interior and even come with a host of safety features that would put a family sedan to shame. Options in Malaysia spread from the most basic of trucks to the most luxurious and performance-oriented utes.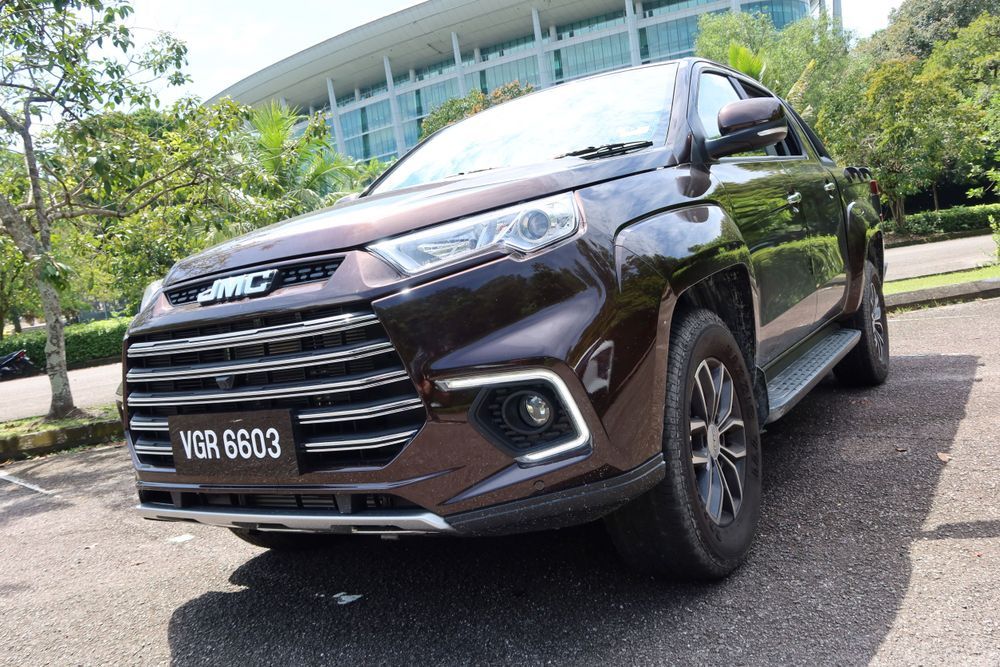 If you're looking for a workhorse, there are trucks out there that can be simply bought for their 4x4 capabilities, and if you're looking for a family chariot with 4x4 capabilities, there are options aplenty too!
To see how significant the differences are between the most basic of trucks to one that is completely tricked out, we compare one of the cheapest pickups in Malaysia and one that is considered to be premium.
The 2022 JMC Vigus Pro 4x4 is the latest truck to join the ever-growing pickup truck segment. It's not as flashy as some of the top trucks from Japan, but the Chinese truck does have a few tricks up its sleeve that makes it a good value proposition.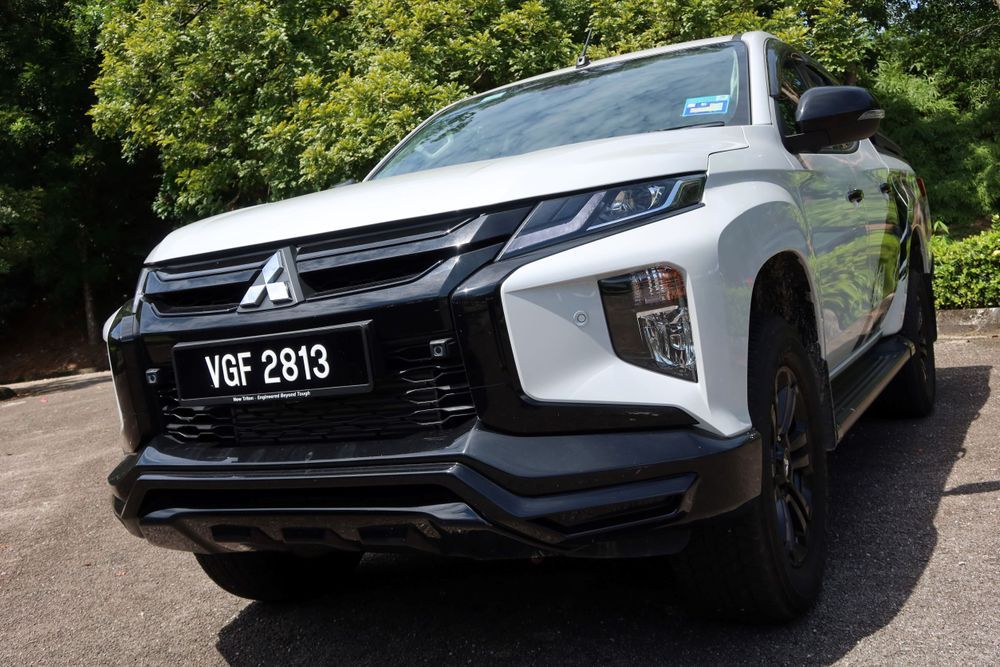 The 2021 Triton Athlete, on the other hand, is considered one of the finest trucks in the market. It pretty much has everything, including paddle shifters. It's got everything you can think of, including great safety features, which are highly sought after especially if a buyer also wishes to use it as a family vehicle.
For your convenience, we have compiled a table down below comparing them both head-to-head:
2022 JMC Vigus Pro 4x4 vs 2021 Mitsubishi Triton Athlete

Index
JMC Vigus Pro 4x4
Mitsubishi Triton Athlete
MSRP
RM98,888
RM141,500
Engine
2.0-litre Turbodiesel
2.4-litre Turbodiesel
Transmission
8-speed Auto
6-Speed Auto
Horsepower
139
179
Torque (Nm)
340
430
Fuel Consumption
12.8 km/l
11.6 km/l
4x4
BorgWarner 4WD system
Mitsubishi Super Select 4WD-II
Rear Differential Lock
Eaton Diff Lock
N/A
Wheels
16"
18"
Payload (Kg)
850
1000

Bed Dimensions

LxWxH

1,475 x 1,475 x 500
1,520 x 1,470 x 475
Airbags
2
7
Safety

Halogen Headlights

ABS, EBD, ESP, TCS

Hill Start Assist

Hill Descent Control

LED Headlights with Auto High Beam

ABS, EBD, ESP, TCS

Hill Start Assist

Hill Descent Control

Forward Collision Mitigation

Blind Spot Warning with Lane Change Assist

Rear Cross Traffic Alert

Ultrasonic Misacceleration Mitigation System
From the table, we can observe that performance-wise, there's no denying that the 2021 Mitsubishi Triton Athlete has more grunt than the 2022 Vigus Pro. Saying that however, the 2022 Vigus Pro does come with an 8-speed auto transmission, which gives the truck brisk acceleration. The 8-speed auto is also made by ZF, which explains why it goes through the gears quite smoothly.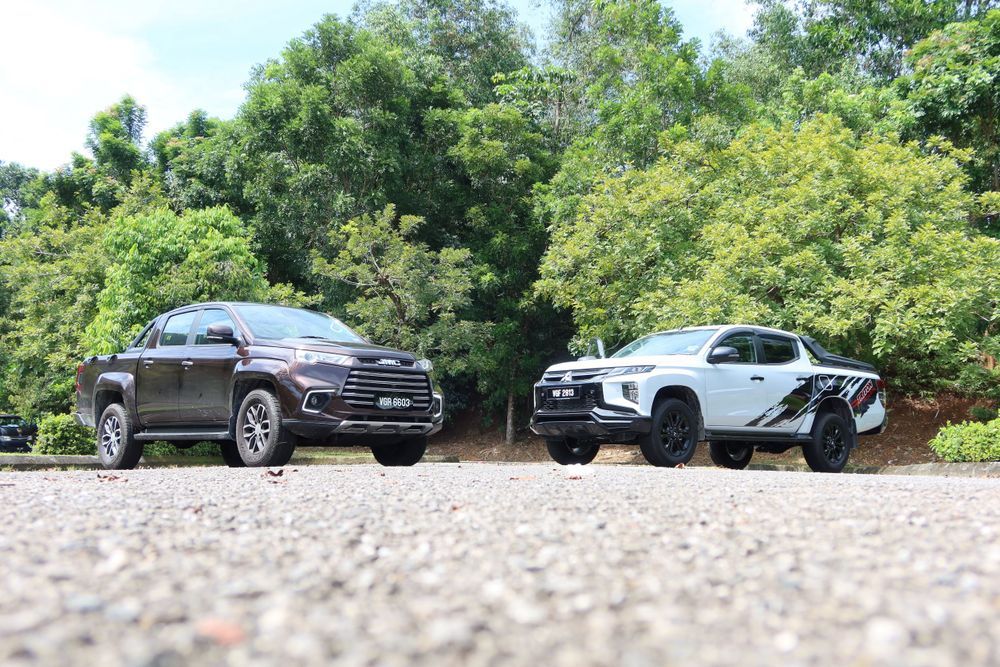 The best part of having an 8-speed auto is its ability to provide the car with good fuel economy, which is why the Vigus Pro has better fuel consumption figures compared to the Triton.
The biggest difference however between the two trucks is how it feels inside and in the safety department.
The 2021 Triton Athlete's interior is leaps and bounds over the Vigus Pro. While the Chinese truck only comes with fabric seats, the Japanese truck comes with a whole host of premium features including leather seats. The premium leather treatment doesn't stop there either in the Triton as there is orange stitching on the leather-wrapped steering wheel, gear knob and handbrake lever - oh yes, and the door scuff plates are LED illuminated.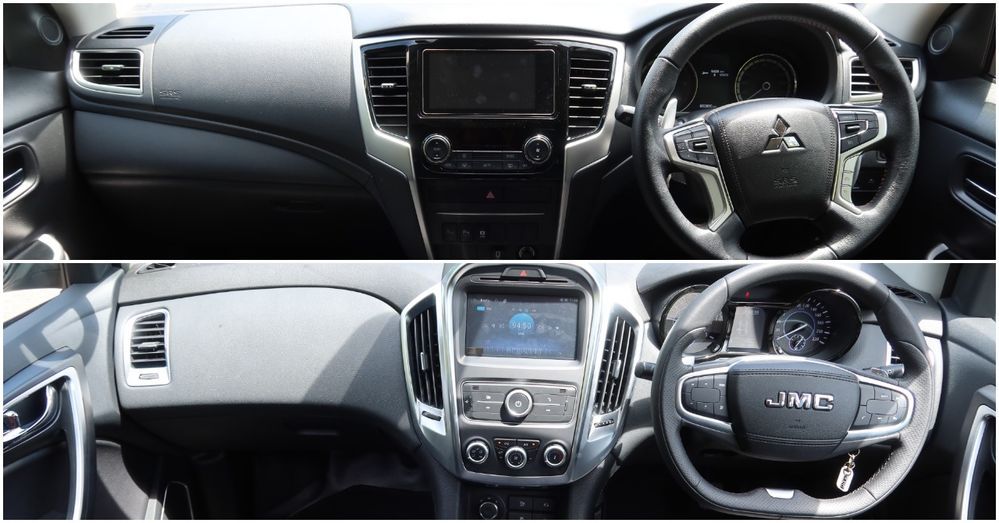 Safety-wise, the Triton does come with a host of safety features that make the Vigus Pro's look well not-so-good. But then again, the Vigus does come with a lot of standard active safety features which will help keep you safe on the road.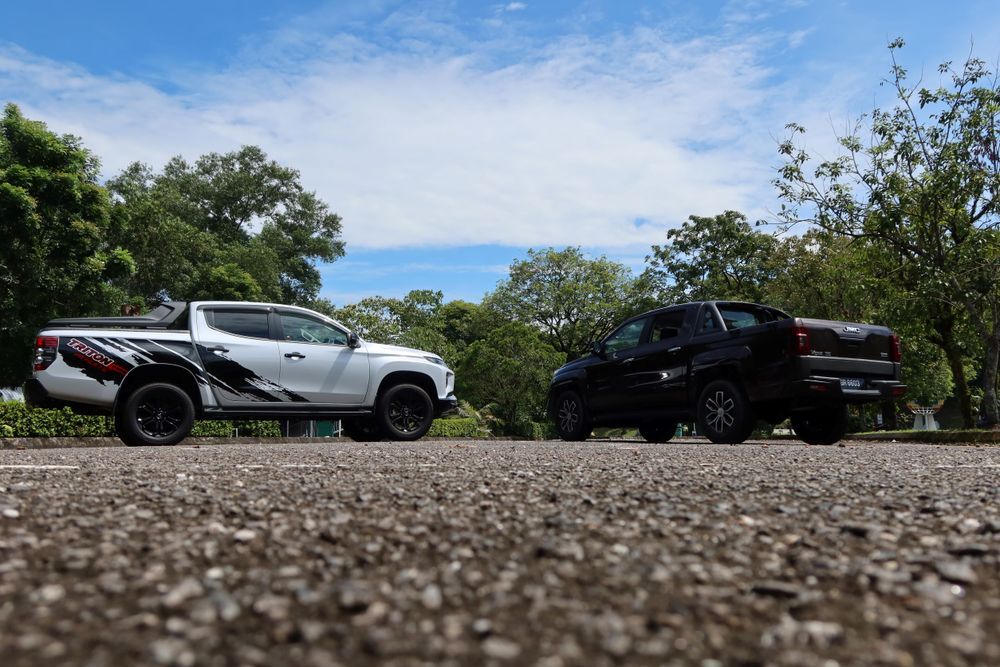 But when it comes to the offroad, the Vigus Pro does have an old-school trick up its sleeve in the form of an Eaton Differential Lock. There are arguments that a traditional diff lock is better than a terrain response system such as the one included in the Triton, but we haven't had the chance to put them to the test side by side.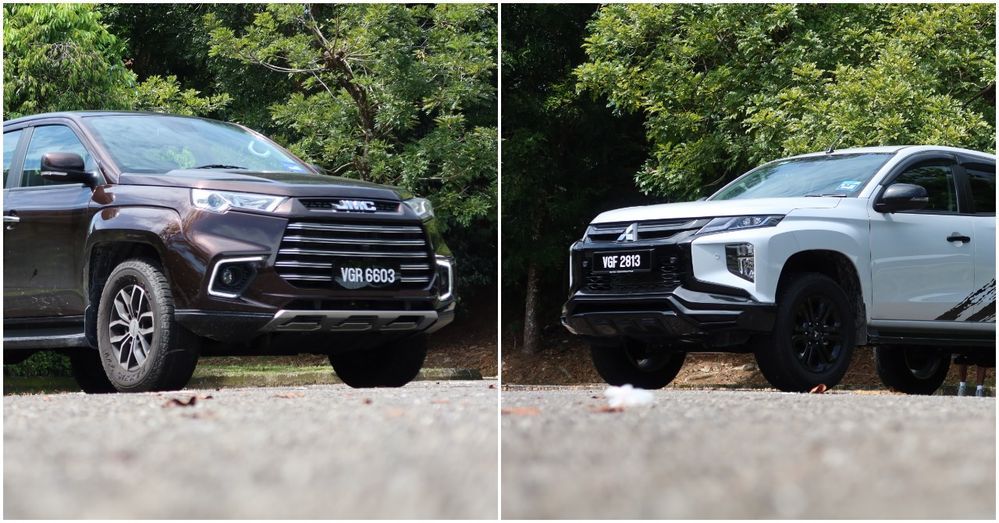 If you're looking for a truck that will purely be used as a workhorse, then there's nothing wrong with the Vigus Pro. It has a lot of tried and tested mechanical bits under the body which will do its job when the time comes. The interior is not as exciting as the Triton but it has more of a utilitarian feel to it which is starting to disappear in modern utes.
So what are you paying for in tricked-out trucks? The interior and safety features of course because a lot of buyers these days want a pickup truck to be used as a family chariot and they would, of course, like something that is a bit more luxurious and refined.
If you're in the market for a pickup, what are your requirements?
---
---
---
---
Comments