 Is there such a thing as cheap and good tyres? Yes, if you know what you want in a tyre.
---
Tyres are one of the most important aspects of a car. Without it, there's really no point in having a great engine, efficient gearbox and wheels, for that matter.
The only thing that keeps all this metal, technology, and excitement on the road is a tyre contact patch no larger than your hands. In some cases, these contact patches may even be only as big as your palm - so imagine what a tyre must go through to keep all of this sticking to the tarmac.
If you have just processed this bit of information about tyres and only have just realised that your tyre is due for a change, no problem, as we have you covered, because we're taking a look at some of the best budget tyres out on the market.
Why budget tyres? Well, because not everybody has a small fortune to spend on tyres. Also, a set of new tyres will always be better than a set of old ones no matter what price point you are looking at.
So if you do not have the budget for some slick Michelins or Bridgestones, a set of new budget tyres will have to do as they will still be safer than your old ones. But if you're the kind that likes to push your vehicles to the limits, then we suggest going for the best tyre possible.
The budget tyres that we will be looking at are all made for cars that need between 15" - 19" tyres, so without further ado...
Hankook K435 - Optimised for fuel efficiency - 13"-17"
Hankook's K435 or Kinergy Eco 2 is a tyre made by Korean tyre manufacturer Hankook. It has been made to have an all-around performance while optimising a vehicles' fuel efficiency.
They have been known to wear out evenly and successfully increase a car's fuel efficiency. The downside of the tyre is that it does get a bit noisy when worn, but treat it as an indicator that it's time to change them.
Price: RM150-RM300
Hankook K125 - Good balance between performance and safety - 15"-19"
Hankook's K125 or Ventus Prime 3 is an award-winning tyre ( Auto Bild 2021 Good Tyre award/ Red Dot Award 2016) also made by Korean tyre manufacturer Hankook. It is reliable in the wet and offers superior handling in the dry.
Some call it a dry specialist, as it is up there with the best when dry braking and has good levels of control and grip in the dry. The downside is, of course, its performance in the wet, which delivers stark contrast between dry and wet.
Price: RM200-RM400
Yokohama Fleva V701 - Performance on a budget - 15"-19"
The ADVAN FLEVA V701 is a tyre from Yokohama's premium Advan line, which offers an aggressive tread pattern and sporting performance. The tyre's performance has a mixed bag of reviews, with some saying that it is excellent in the wet and dry, while others have said that it only offers average performance above 120km/h.
Comfort-wise, it is a sporting tyre through and through, so Comfort is not the best. Noise is relatively low, but it is not the softest of tyres around.
Price: RM230-RM600
Continental CC6 - If max comfort is your thing - 13"-16"
The Continental CC6 is an affordable comfort tyre made by Continental and offers, superior low noise level, a comfortable ride and good fuel efficiency.
The noise levels are so quiet; people who have moved to this tyre from other tyres have commented that they have started to hear different types of noises that were not there before, probably masked by tyre roar from the older tyres. Other impressive features of the tyre are that it seems to eat up road imperfection and bumps. The downside to all of this comfort is that grip suffers above 110km/h.
Price: RM131-RM250
Sportiva Performance - The excellent and affordable performance tyre - 15"-17"
Sportiva is a tyre brand belonging to the Continental group. Made with European technology, the tyre actually satisfies most of its owners with reviews stating that it is low on noise, good grips at high speed and in the wet. It almost seems like the tyre is too good to be true for the price, with the only downfall being that it wears out quickly.
Also, there are not many sizes, which is probably why you don't see them on many cars- but it's worth asking if they have them in your size.
Price: RM155-RM213



For more latest car news, reviews, car buying guides and videos visit us at Carlist.my Auto News.
Check out all the best new & used car deals in Malaysia at Carlist.my.
Sell your car fast with the best offer? Visit us at CarlistBid.my.
Get the latest new car promotions at New Car website now.
---
---
---
Related News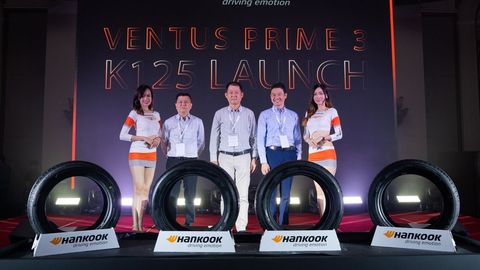 Auto News
Hankook Tire recently launched its latest tyre, the Ventus Prime 3 (K125) in Malaysia.The Ventus Prime 3 (K125) is an ultra high-performance tire for ...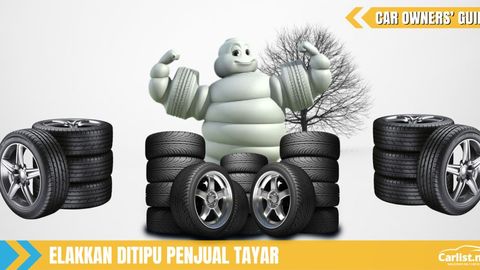 Car Owners' Guides
Enjin dan kabin yang berteknologi tinggi sering diberi perhatian apabila bercakap tentang sesebuah kereta, tapi bahagian yang lebih penting seperti ...
---
Comments