ACOTY 2016 Finalists: Honda HR-V, Mazda CX-3, Subaru XV – Urban Jungle Crossovers
Buying Guides SUVs meet downsizing. Two of the automotive industry's fastest-growing trends converge in this one segment. The preference of today's motorists for the perceived security of a taller ride height combining with the more affordable economy of a smaller vehicle mean that compact crossovers are among the surest bets any car manufacturer can make this day and age.
It has taken sometime for this demand to be met, but the last couple of years have seen a huge influx of small crossovers luring customers away from traditional B- and C-segment sedans. Leading the way in this segment is the hugely popular Honda HR-V, but there is, in fact, no shortage of credible alternatives for the price and size.
The Crossover category of the ASEAN Car of the Year Awards 2016 sees the HR-V pit its wits against two highly accomplished compatriots. Will common wisdom prevail in favour of the HR-V? Perhaps the more sophisticated Mazda CX-3 is more to your liking? Or does the genuine go-anywhere all-wheel drive Subaru XV represent the segment's real deal?
Honda HR-V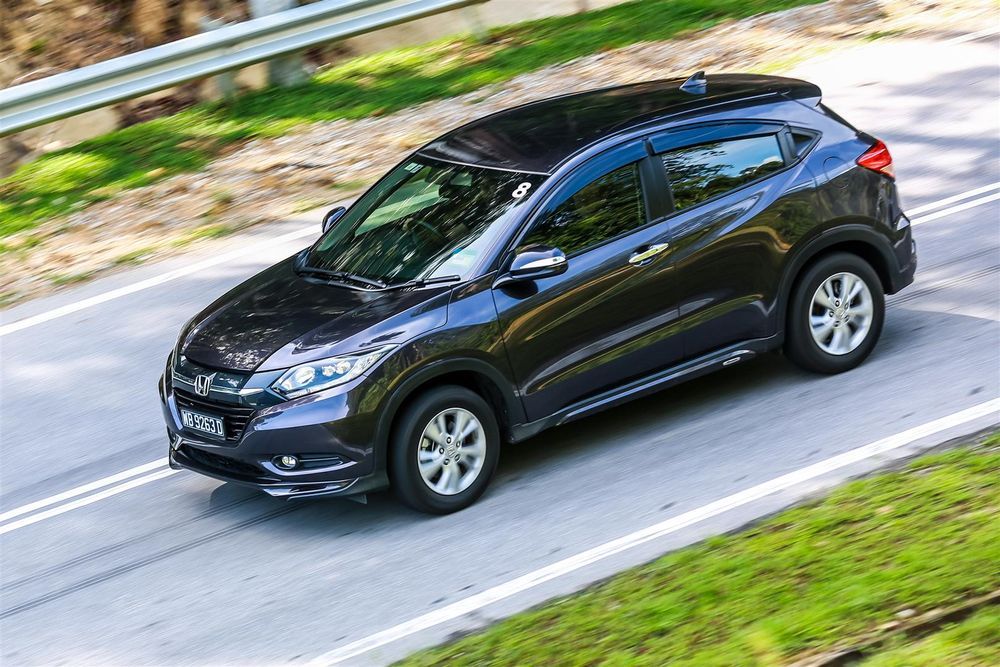 Nominated by: 26 out of 26 judges
Pricing: RM102,200.00 – RM122,200.00
Overview: Runaway best seller, the Honda HR-V has the segment wrapped up in terms of sales numbers. It offers much to like for the Malaysian consumer – nice sporty looks with excellent cabin packaging. There's also the cachet of the Honda badge that is currently held in high regard by the general populace. It is also one of only two cars in this year's award that was unanimously nominated by the entire panel of judges.
Pros:
Sporty, dynamic looks.
Typically good Honda interior packaging – extremely practical cabin.
Premium features.
Cons:
Rides too firmly on the move.
Poor overall refinement.
Read More:
Research:
Mazda CX-3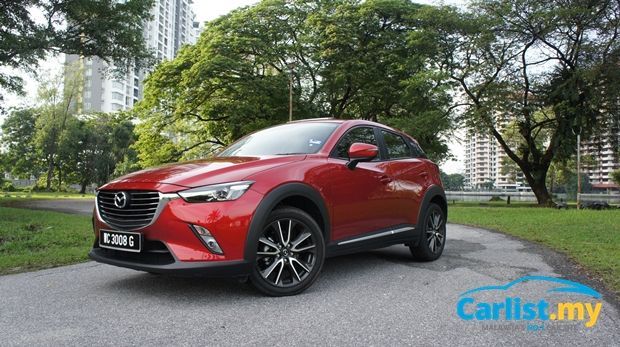 Nominated by: 23 out of 26 judges
Pricing: RM135,082.99
Overview: If you want to stand out from the crowd of HR-Vs out there, the CX-3 is the immediate alternative that springs to mind, although there is a price to pay for that privilege. Because it's shipped in from Japan, the CX-3 costs you more money than a CX-5. Mechanically, you are getting a lot for your money – a 2.0-litre direct injection engine plus Mazda's highly-sophisticated SkyActiv running gear. This is a car that genuinely drives as well as it looks.
Pros:
Excellent fuel economy – 7.1 litres/100km on RON 92.
Lively driving experience.
Premium cabin materials, top notch fit and finish.
Cons:
Expensive – costlier than a CX-5!
Cabin feels very cramped.
Harsh ride and poor noise insulation.
Read More:
Research:
Subaru XV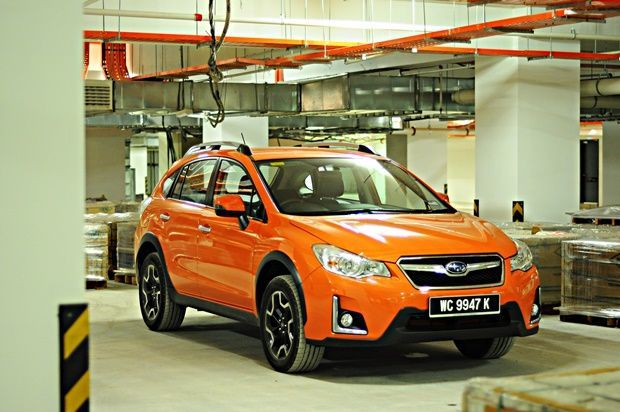 Nominated by: 19 out of 26 judges
Pricing: RM137,528.00 – RM150,248.00
Overview: There are people who argue that all-wheel drive isn't strictly necessary for a modern day SUV or crossover. Modern front-wheel drive setups get the job done just as well at a fraction of the fuel consumption. Try telling that to Subaru though, the company that defines its existence on all-round traction. The XV is the only vehicle in this trio of cars with all-wheel drive; this is the car you want when the going gets tough.
Pros:
Subaru's Fully Symmetrical All-Wheel Drive. Nuff said.
Highly-refined mechanicals.
Competent chassis setup.
Cons:
Performance lethargic despite 2.0-litre engine.
Read More:
Research:
To have your say in the outcome of ACOTY 2016, spare a moment to answer a few simple questions in our ongoing online automotive customer survey. Purpose of the survey is to gather consumer feedback on satisfaction levels towards aftersales service of various automotive brands in Malaysia.
Follow the links below to read earlier articles of our ACOTY 2016 Finalists series:

---
---
---
---
Comments