All-New Honda N-Box – The Ultra Practical Little Car That Honda Won't Sell Us
Auto News The all-new second generation Japan-only Honda N-Box has gone sale in Japan. As before, there are two variants to choose from – the standard N-Box or the N-Box Custom, which adds a sportier front-end design and LED headlamps.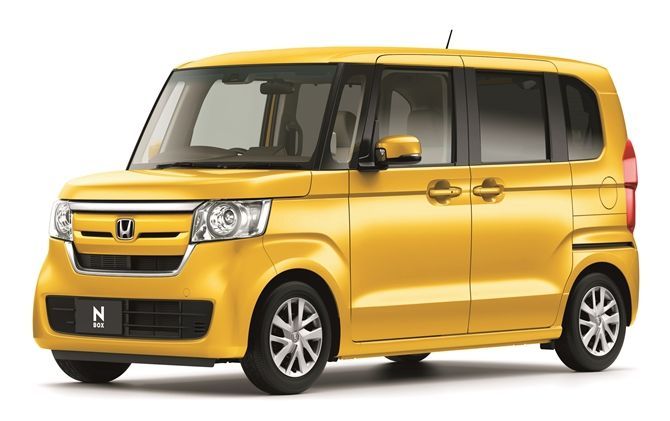 Available exclusively only in Japan, the main highlight for this all-new 'kei' car is its dramatic weight reduction – 80 kg shed from the previous model, despite the adding a full suite of passive and active safety features, including six airbags and Honda Sensing advanced driving aids system – a first in Japan's 'kei' car segment.
In fact, the Honda Sensing package that's fitted into the N-Box adds a few more features that are not available in even our Honda CR-V, adding Traffic Sign Recognition, False Backward Start Prevention and Auto High Beam headlights.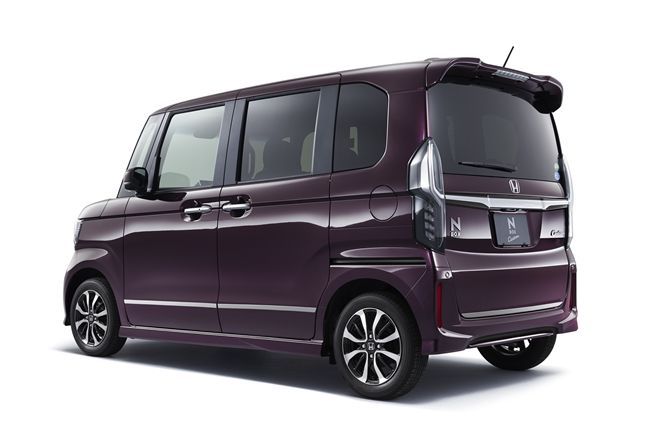 The previous N-Box was known for its amazingly practical and spacious interior. A couple of years back, we had the opportunity to sample this little car in Japan and we can confirm this tiny looking box on wheels packs a shocking amount of usable space inside it.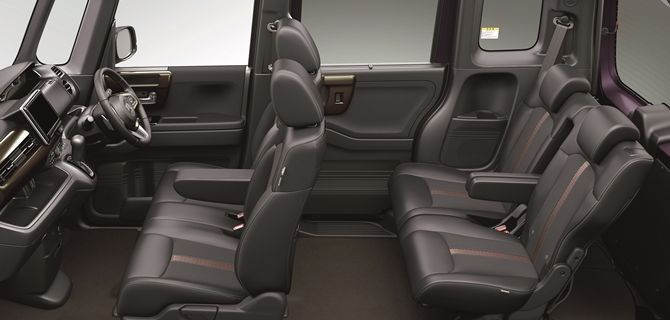 For this all-new model, Honda has improved the cabin even further by adding what Honda refers to as the 'Super Slide front passenger seat' function. The front passenger seat now slides 570 mm fore and aft. Coupled with its tall roof and flat floor, occupants can now walk through from the front to the back of the car, as well as from one side to another, perfect for parents with toddlers. The video below explains it best.
The rear seats fold flat into the floor as well.
It's very spacious and practical interior, ease of access and exit thanks to the power-operated sliding doors makes it an ideal car for young families. Measuring just 3,395 mm long and 1,475 mm wide, the N-Box is so tiny that it's even smaller than a Perodua Axia, and yet its cabin is big enough to fit the items as shown in the image below: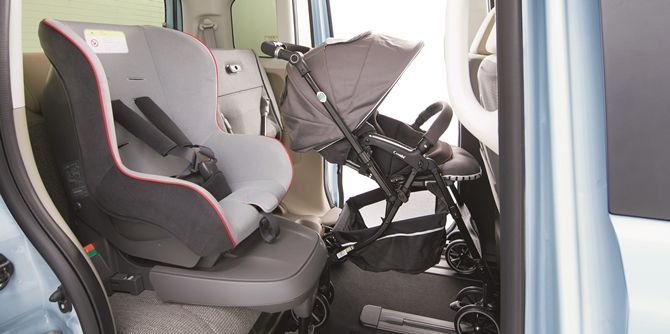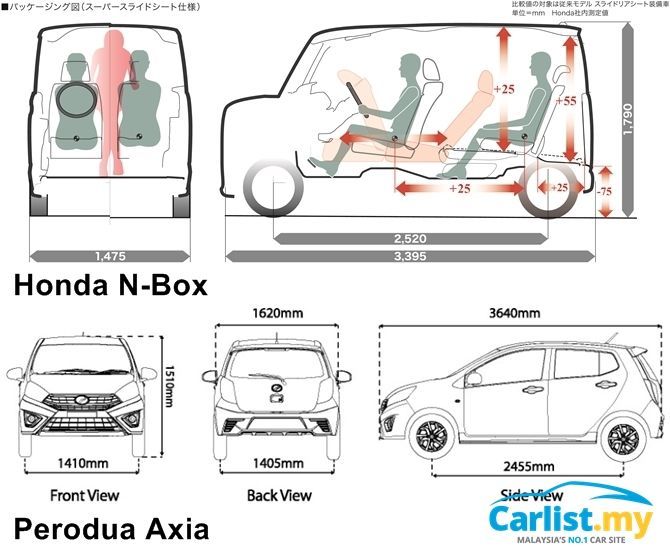 Two engine options are available – a 660cc naturally aspirated i-VTEC that produces 58 PS at 7,300 rpm and 65 Nm at 4,800 rpm, or a turbocharged variant (with an electric waste gate) of the same engine that bumps up the power to 64 PS at 6,000 rpm and 104 Nm at 2,600 rpm. Both engines are paired to a CVT-type automatic transmission, either as a front-wheel drive or a four-wheel drive.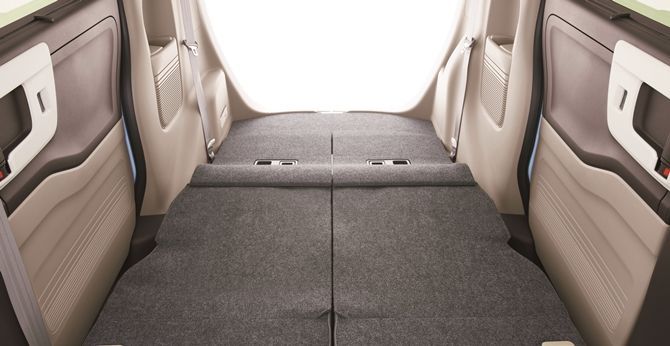 Fuel economy is rated at 27 km/litre and 23 km/litre respectively. Of course, this figure is obtained from the rather optimistic JC08 Japanese driving cycle.
Prices for the N-Box ranges from 1,385,640 Yen for the G-grade N-Box model to 2,080,080 Yen for the G EX Turbo N-Box Custom.
The N-Box is related to the N-One, a retro-looking hatchback as well as the N-WGN, a boxy but lower roofline hatchback. All three are Japan-only models.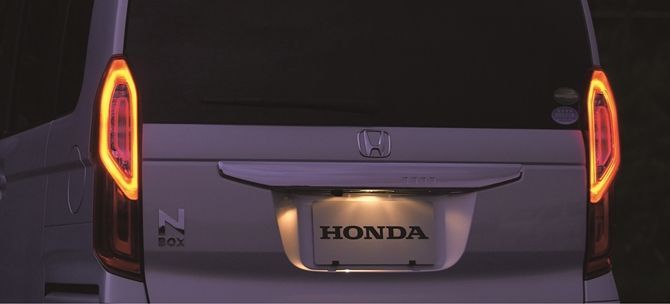 'Kei' refers to a very specific vehicle tax band for minicars in Japan. Originating from post-World War 2 days where fuel was in short supply but an affordable car was required to boost economic growth and motorization.
Kei cars are exempted from certain Japanese taxes, including a mandatory one-time parking permit fee. As such, all kei cars carry yellow number plates.
To qualify, a kei car must not be longer than 3,400 mm long, 1,480 mm wide and 2,000 mm tall, with a petrol engine capacity no bigger than 660cc.
As these cars are designed strictly to meet peculiarities of Japanese taxes, there is very little market potential for such cars outside of Japan, mainly due to their tiny 660cc engine. Homologating these cars to meet overseas regulations will also add significant cost to these otherwise budget cars aimed at Japanese consumers.
---
---
---
---
Comments