Another Accident In Ulu Yam - Why?
Insights Another weekend, another accident at Ulu Yam, casting the spotlight once again on that infamous stretch of road. But why are there more accidents there than ever before?
---
A video of several cars in a convoy driving fast and recklessly on Jalan Ulu Yam went viral last weekend as it ended in tragedy when one of them was involved in an accident.
The incident which took place at about 7.40 am, was successfully recorded by a vehicle's dashcam before it spread on Facebook.
Through the recording, you can see that three cars were driving speedily before one of them collided with two vehicles from the opposite direction, a lorry, and another car. The driver of the Mitsubishi Lancer involved tried to overtake a Perodua Bezza but failed and collided with a truck coming from the opposite direction.
According to Superintendent Azman Shariat, Head of the Selangor Traffic Investigation and Enforcement Department (JSPT), three individuals were injured in the crash, including two Vietnamese nationals who were passengers in the white Bezza.
Following the spread of the footage, netizens were angry with their actions of recklessly driving a car on the narrow village road, with some asking why this kind of accident is frequently happening on this public road?
To get this answer, we must first go back to its origins.
Historically people have been driving spiritedly on this road since way back in the eighties and nineties. Between Ulu Yam, Karak Highway, and Jalan Gombak Lama, you had your options for how you wanted to have fun on the way up to Genting.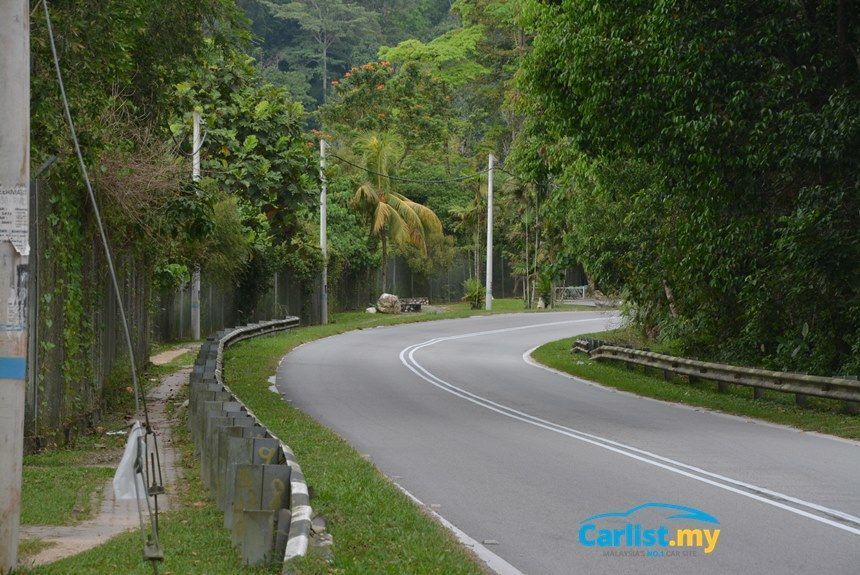 But as much as people enjoyed driving on it back then, there wasn't nearly as much volume as you see nowadays. Unfortunately, with this increase in volume, there's also an increase in recklessness, so it's only a matter of probability that more accidents will happen on this route.
Until 2014, you would have your groups of weekend drivers on that route, but we're talking maybe three to four groups of four to five cars. Often these groups and drivers would be older gentlemen in their Porsches, Lambos, sports cars, and supercars. They drove fast, but they never really drove hard. They just kind of enjoyed the road and never took it to a competitive level.
In 2015, that was when the big group drives started. It's around the time car groups became popular on IG and FB, and a lot of college kids and young drivers started to get excited about the idea of a weekend drive up to Genting.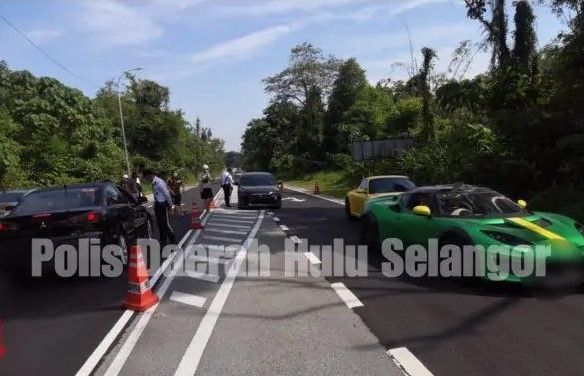 Over the course of this year, it went from 15-20 cars to 80 plus cars showing up for morning drives. But for the most part, it was managed well, and these groups kept an accident-free record.
People wanted to drive spiritedly, but they were sensible about it and broke up into smaller groups and had a leader and sweeper type system.
Since then, the number of participants has increased, and more of them turned up with their heavily modified cars and drove unorganised and with little to no skills.
Despite this, there would only be one incident a year, which made everyone cool off and relax and come back again. There were so few incidents that it didn't grab any attention and kept the spotlight off the infamous route.
That is until 2017, where big group drives mostly came to a stop because of a massive crash one night (thankfully, it wasn't with any random road user as it was two people who were driving as part of a group). Ulu Yam regulars were smart enough to realise that if they continued, this kind of incident would keep happening, and someone would eventually be dead.

But by then, newer crowds had already started to become familiar with Ulu Yam, which made it a popular destination for a spirited weekend drive which inevitably made it crowded and full of excited drivers who are mostly first-time fast car owners with cars packing 200-300 whp.
This increase in traffic has also caused the road to degrade, which doesn't help with traction.
The closing of interstate travel also didn't help as the road became more crowded than usual as people used Ulu Yam instead of the Karak Highway.
As we said before, the frequent accidents at Ulu Yam are a matter of probability than anything else, as there is a direct correlation between the accidents and its popularity as a weekend driving spot.
What was once considered a nice route to drive on is now a dangerous one, and it's a shame that the road has become notorious for its frequent visitation of overzealous drivers and accidents.
So if you're headed out there for a drive, know your limits, know the limits of your car, respect other road users and be sensible. If you have the money to spend on performance cars or even upgrading your car, we're sure you can afford a Sepang track day, a safe and controlled location for you to test yourself and your machine!
---
---
---
Related News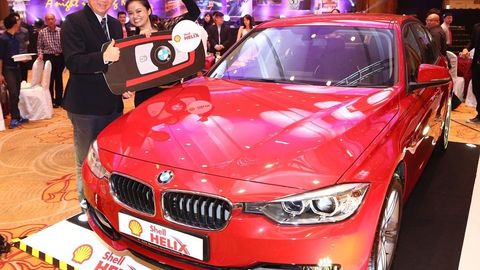 Auto News
Shell Helix had a pretty comfortable 2014 with their being Malaysia's leading passenger car oil brand. To mark the occasion, it held the 2015 Shell ... Auto News
Air banjir yang memenuhi jalan raya sehingga jam 10 malam tadi telah memaksa Selangor untuk menutup sebanyak 71 jalan utama dan beberapa lebuh raya ...
---
Comments