Ante Up: Great Cars Around The RM25k Range
Insights Last week we saw some great cars that were available for around the RM15,000 mark, so this week, we thought we would ante up and try to find some great vehicles for around the RM25,000 price range.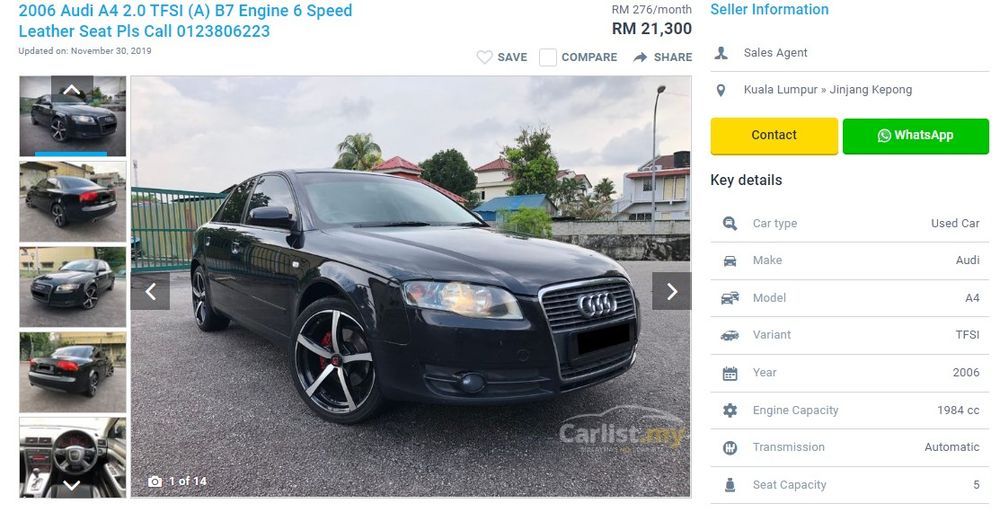 Audi A4 (B7) (RM21,300)
If you're looking for a used vehicle that has a factory fresh looking interior, you should really look at some Audis. The German car manufacturer has a reputation for making robust and durable interiors and this example we picked from Carlist shows that their reputation does precede them. Although the vehicle is a 2006 model, the interior looks like it came off the factory yesterday. Most of you are probably worried about Audi's mechanical robustness, but this model was one of the good ones. It came with the reliable and powerful 2.0-litre turbocharged TFSI engine and non-problematic CVT transmission. The only thing about this particular car is that we would change it back to some OE rims.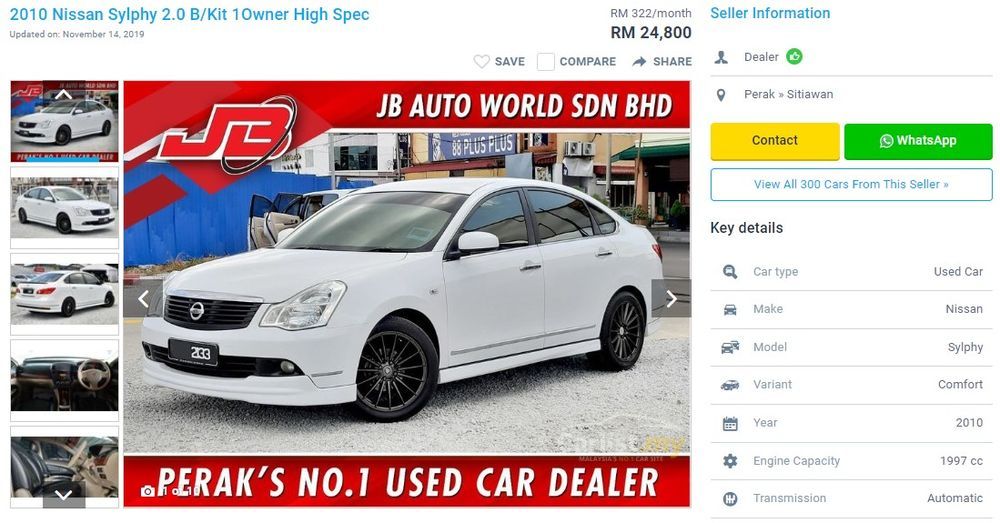 Nissan Sylphy (RM24,800)
If going from A to B worry free is your priority, then the Nissan Sylphy will serve you well. Without the body kit, the car is not much of a looker, but with one, it does get some street cred. This example we picked shows how good it can look, especially if the previous owner takes care of it well. Even the interior of this one looks new, and that white paint job looks on point. Strangely on paper, the car doesn't seem very fun and fast, but just go try and drive one, we're sure you'll change your mind. It surprised us too! It felt fast, chuckable and planted - maybe some of that NISMO DNA is in there somewhere.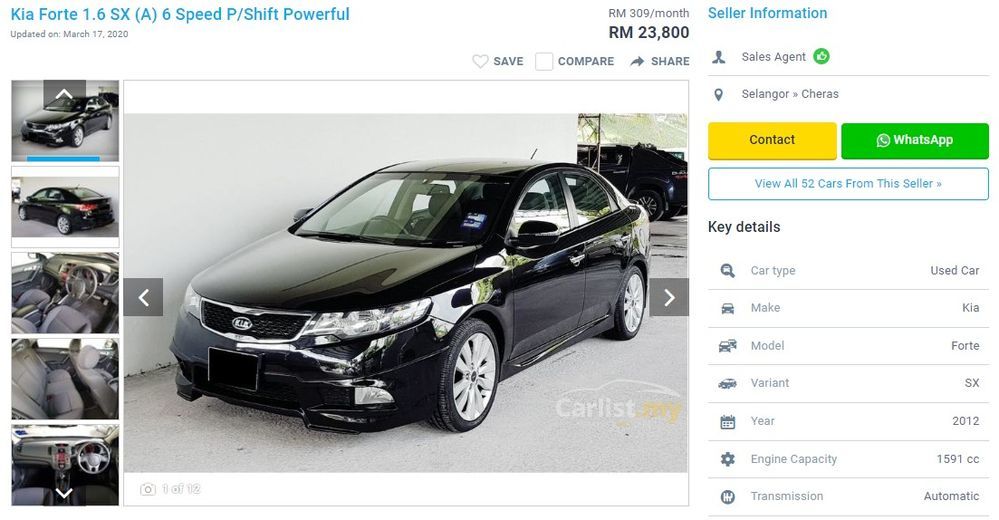 KIA FORTE (RM23,800)
The first generation KIA Forte was built around the turning point of KIA MOTORS - you know, the one where they managed to convince The Audi TT designer, Peter Schreyer to join them and lead them to better-designed cars. Although not personally designed by him, it was designed in KIA's swanky California studio, and the glamorous look is somewhat apparent in the vehicle. Already known for its bomb-proof build quality, KIA only needed a stylish and modern looking car, and the Forte definitely was that. The mostly grey interior with its red display panels really did mimic Audi's interior design language, but it was just how tight the car felt that made people fall in love with the Forte. If maintained well, they could go on for a long time, and maintenance costs are comparable to Japanese cars.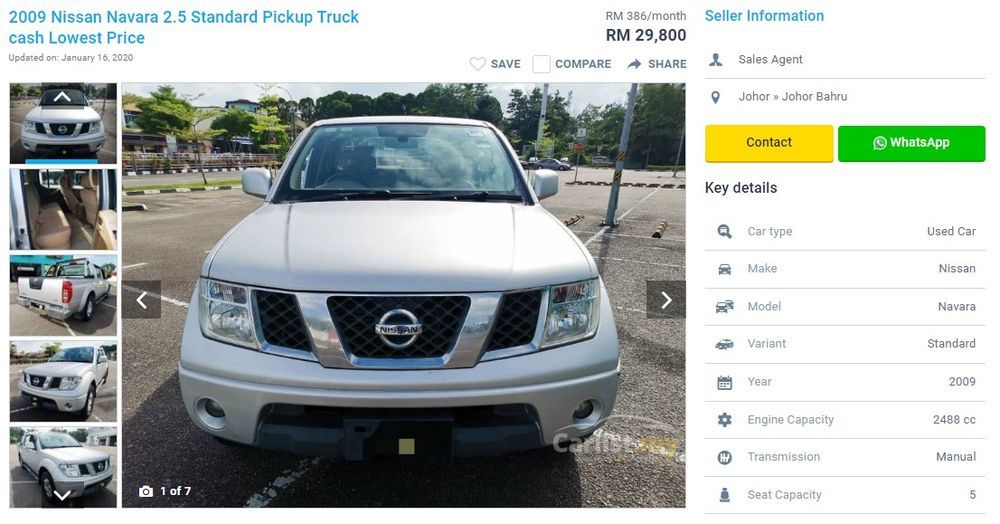 Nissan Navara (RM29,800)
If you need a truck to help you with your business' transportation needs, the second generation Navara is an excellent choice - although this one comes with a price. At this price range, you will only be able to get the manual version, but the truck will still haul a** especially when it pumps out 174hp and over 400Nm of torque from its 2.5-litre diesel turbocharged engine. At this price point which is way above our RM25k budget, don't expect it to win any beauty contests, but what you will get is a dependable truck that can do the necessary jobs like transporting workers and big heavy cargo. Mechanically they are bulletproof; it's just in the accessory and beauty section where they lose out the most.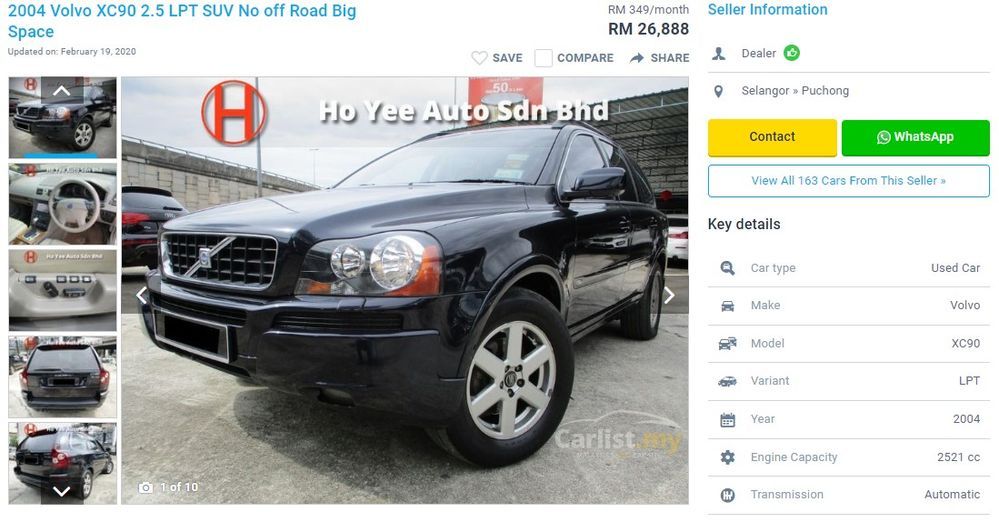 Volvo XC90 (RM26,888)
The first-generation XC90 was a revelation when it came out. At the time where most full-sized SUVs were big-engined gas-guzzling hippos, the XC90 debuted in 2003 with a 2.5-litre turbocharged engine. Sales were higher than Volvo predicted, and it became Volvo's best selling vehicle in 2004, not bad considering that this was Volvo's first-ever SUV. Seating up to seven people, the SUV is roomy and offers removable seats for additional cargo spacing. At this price, you must think that the XC90 is a money pit, but the front-wheel-drive only, 208hp and 320Nm T5 model is actually quite reliable. Stay away from the 2.9-litre T6 version, as they have transmission problems. This is another car for people who are feeling brave, but you know what they say, fortune favours the bold.
---
---
---
---
Comments