April 2019 New Vehicle Sales – Slight Improvements For The Industry
Auto News The market has witnessed another slight slump in April, with just 45,334 new vehicles, down 8.8% from March. The drop in sales was likely due to customers waiting for Raya promotions before purchasing their vehicles. Sales performance should improve in the following month.
Despite dropping month-on-month, the year-on-year total industry volume (TIV) saw a 6.0% increase from 182,157 units to 193,028 units, or an additional 10,871 units.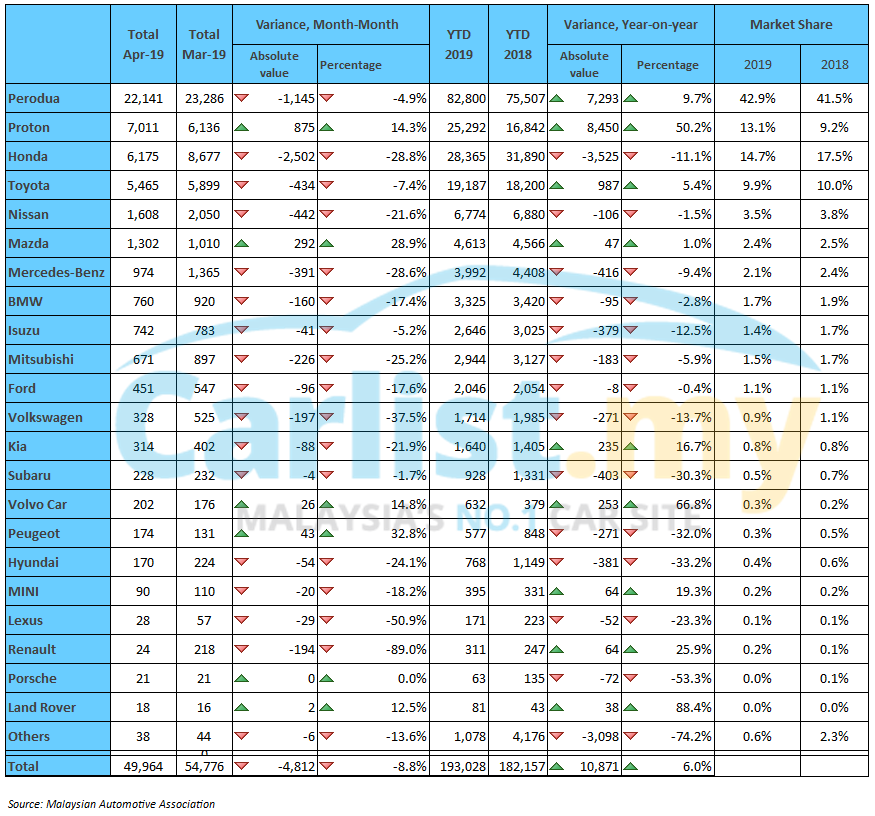 April was a good month for Proton, the company overtook Honda and secured the second spot - mostly due to temporary disruptions in supply of the Honda Civic. With 3,047 units sold, the Proton Saga is the best-selling model for the company. Second place is the X70, with 2,557 units sold. Considering that the facelifted Iriz and Persona was introduced in the middle of April, sales figure will only be updated in the following month. It is also worth noting that Proton has ceased production of the Suprima, while the Ertiga is on its final leg and will be phased out soon.
As for Honda, sales for the company dropped from 8,677 in March to 6,175 in April, a 28.8% drop due to the aforementioned supply disruption of Civic. Year-on-year, Honda's performance also dropped from 31,890 units to 28,365 units, a drop of 11.1%. Honda's performance should improve in the coming months as the backlog of orders for the Civic are cleared now that supply has resumed.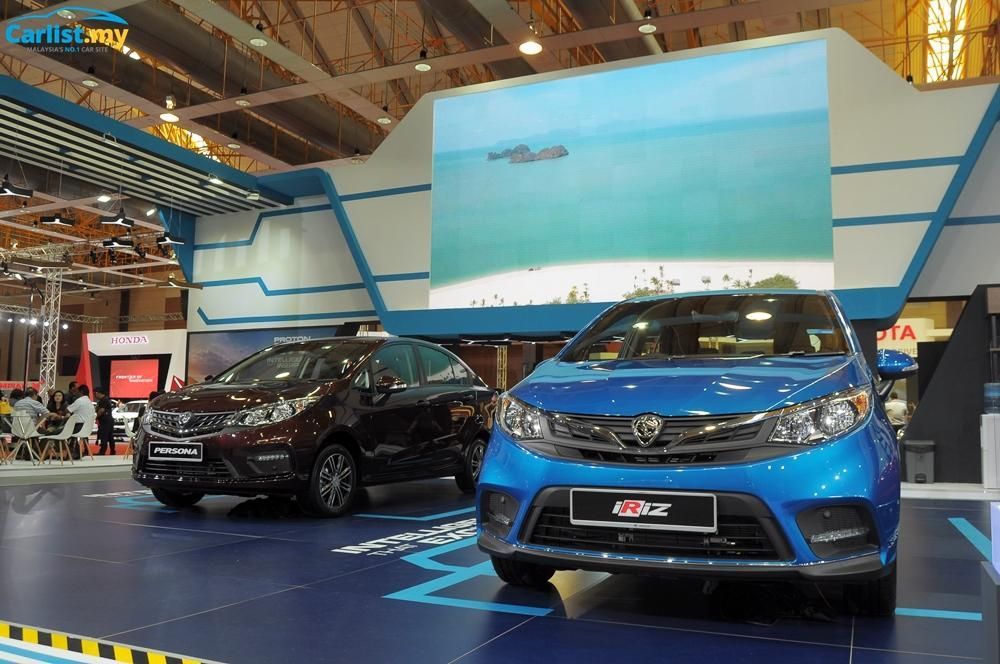 Toyota also did reasonably well in April, with 5,465 units sold. Although month-on-month performance dropped 7.4%, the company did experience a 5.4% increase year-on-year. The best-selling models for Toyota include the Hilux, Vios, and Yaris. Toyota's numbers should improve further in the coming months as deliveries of the all-new Yaris ramps up.
Although BMW recorded an increase in sales in March, their April sales performance took a slight hit, dropping from 920 units to just 760 units, a 17.4% drop, as the locally-assembled F30 generation 3 Series was phased out in March. Supplies for the fully-imported all-new G20 3 Series is low and the lack of a locally-assembled variant will keep prices high, limiting sales for the near-term. Year-on-year performance for BMW also saw a slight drop from 3,420 units to 3,325 units. Sales for BMW Malaysia is expected to improve in the coming months as the company is expected to introduce the all-new X4 and X5 soon.
The same can be said for Mercedes-Benz, as they only sold 974 new vehicles in April, as opposed to the 1,365 units sold in March, marking a 28.6% drop. Despite that, the three-pointed star remains as the country's number one premium car brand with a 2.1% market share in April.
---
---
---
---
Comments