May 2017 Vehicle Sales - Market Improves By 18 Percent
Auto News Vehicle sales for May 2017 frew 18 percent month-on-month.
A total of 50,600 new vehicles were sold, an increase of 7,854 units or 18.4% when compared to April 2017. To date, the total industry volume (TIV) stands at 234,186 units, a healthy increase of 16,065 units or 7.4% compared to the same period last year.
Looking at the data provided by MAA, Honda's cumulative sales of the first five months stands at 43,719 units, which represents an increase of 43.8% over the same corresponding period last year. Honda's market share rose to 18.7% from 15.8% in 2016.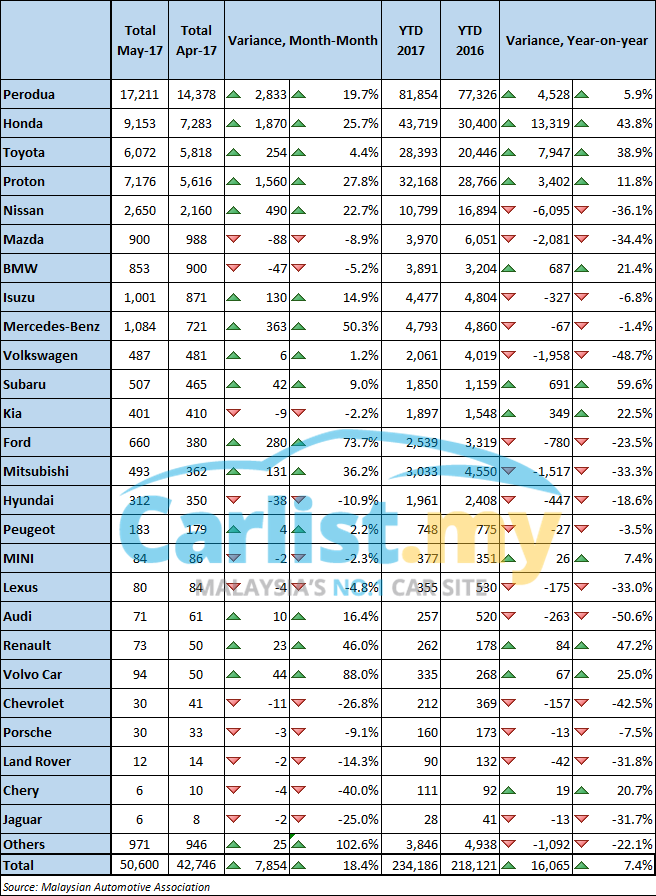 In the national car segment, Perodua continue to hold its crown, with 17,211 units sold in May 2017. Compared to the month before, the company sold an additional 2,833 cars. Perodua's 2017 performance has also bettered its 2016 performance, with a slight 5.9% increase.
Mazda's sale took a beating as stocks of the outgoing CX-5 depletes. A total of 900 units were sold in May, a drop of 88 units from the month before. Looking at the year-on-year basis, Mazda saw a massive 34.4% drop in sales. The upcoming 2017 Mazda CX-5 is expected to arrive later this year.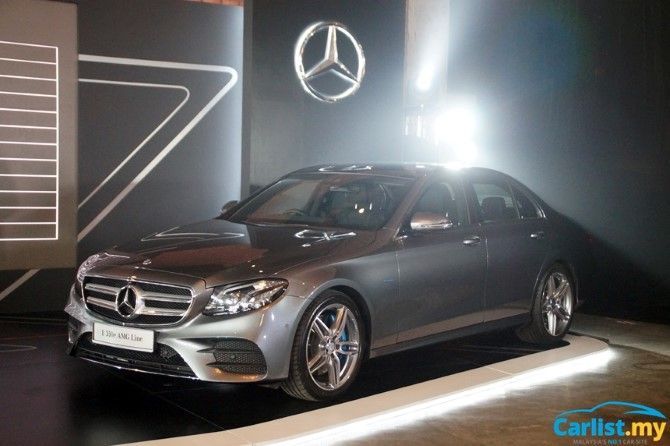 Mercedes-Benz remains Malaysia's number one premium marque, with 1,084 units sold. Compared to the rest of the brands, Mercedes-Benz saw a whopping 50.3% increase in sales compared to the month before. However, compared to the same period last year, the company sold 67 units less at 4,793 units in 2017, compared to the 4,860 units in the same period in 2016. This is likely contributed by increased deliveries of the recently introduced locally-assembled E-Class.
With 234,186 new vehicles sold to date, cumulative sales have hit 39% of MAA's forecast of 600,000 units. The upward trend should continue as buyers are looking to buy new vehicles for the upcoming Raya celebration. On top of that, companies are expected to introduce several new models after the Raya celebration, including the all-new Honda CR-V.
---
---
---
Comments