New Vehicle Sales, April 2017 – Market Tumbles 20 Percent
Auto News Following a strong showing for March 2017, new vehicle sales in Malaysia for the month of April 2017 fell short of expectations and dropped 20.4 percent month-on-month.
According to the latest total industry volume (TIV) figures compiled by the Malaysian Automotive Association (MAA), a total of 42,746 motor vehicles (excluding motorcycles) were sold in the month of April, which is 10,971 units less than March's numbers.
On the upside, cumulative sales for the first four-month of 2017 stands at 183,586 units, which 5.8 percent higher than the same corresponding four-month period last year.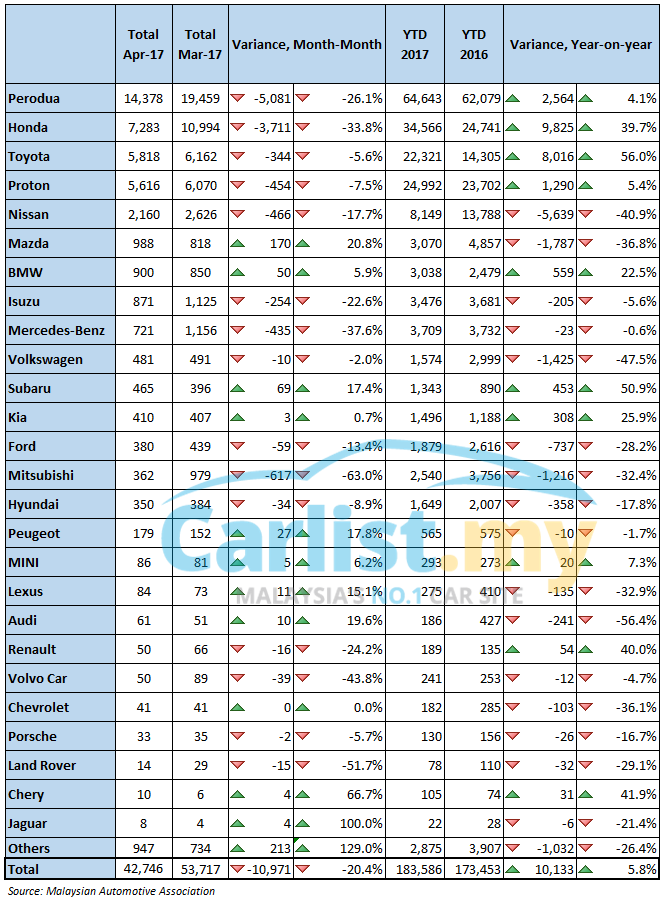 Among the top-10 leading brands, only Mazda and BMW registered a positive month-on-month growth.
Mazda's results is impressive considering that the CX-5 is already at the end of its lifecycle and an all-new model is due to be launched in Malaysia later this year.
Separately, an investment report by RHB Research attributed March's strong performance to the rush to complete deliveries before the closing of the financial year, which ends in March for some brands. Bermaz Motor, the distributor of Mazda vehicles in Malaysia, ends its financial year in April, which also explains the positive results for the month.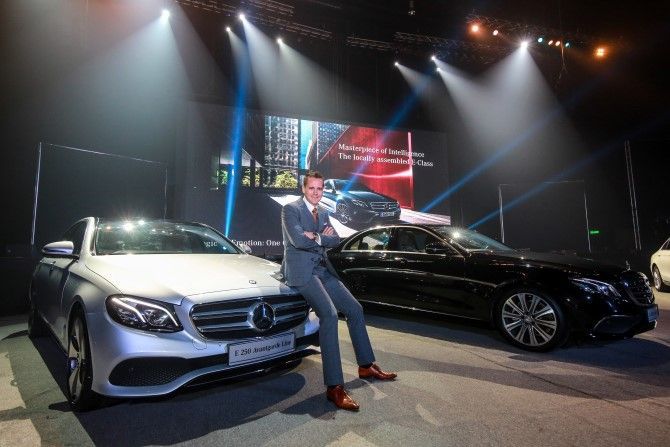 Mercedes-Benz registered a 37.6 percent drop in sales, possibly due to the transition in sourcing and pricing for its E-Class sedan, a core model for the company.
Earlier in April, the company phased out the fully-imported E-Class, replacing it with a range of locally-assembled E200 and E250 models. The locally-assembled E-Class sedans are about RM50,000 cheaper than the previous fully-imported models.
The E300 will remain fully-imported, and will only be ordered upon request (six-month waiting period).
Perodua is holding on to a very strong number one position on the sales chart, despite seeing a nearly 30 percent drop in sales. Difficulties in securing financing for its customers rather than competition from second-placed Honda remains the biggest challenge for Perodua, whose line-up are mostly aimed at entry-level buyers.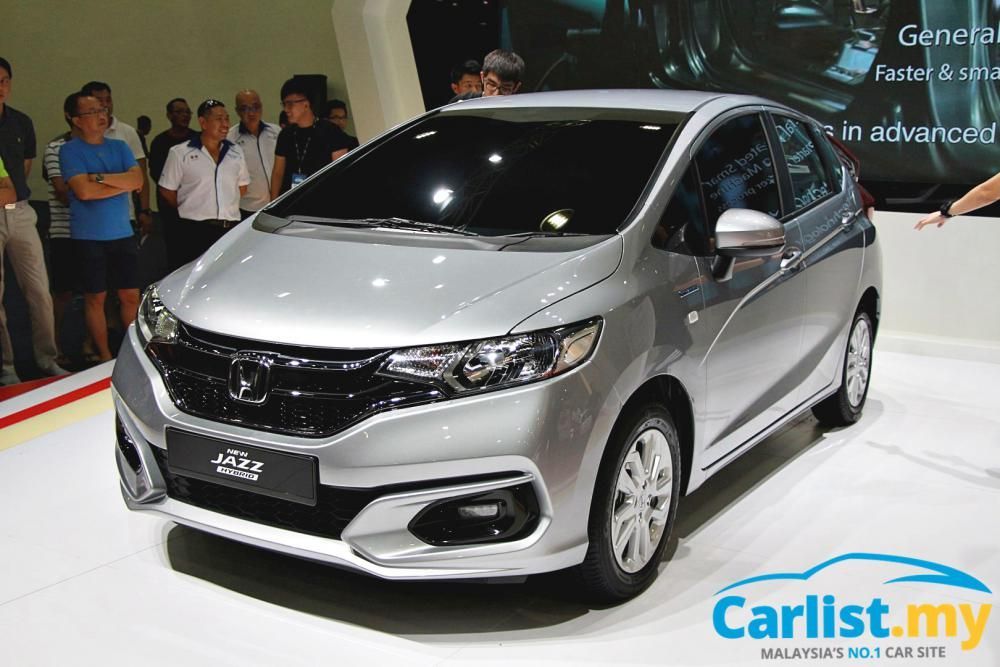 Sales of Honda vehicles contracted by 33.8 percent, possibly due to lower contributions from the CR-V, which is due to be replaced by an all-new model soon. Honda's performance is expected to pick up after Raya, when the new Jazz (including the re-introduction of the Jazz Hybrid) and all-new CR-V are launched.
Nissan continues to suffer from a lackluster model line-up. Sales contracted by 17.7 percent in April but the bigger concern is its year-on-year performance. Cumulative sales for Nissan in 2017 is now 40 percent poorer than last year. In other words, Nissan is now selling almost less than half of what it used to sell last year.
The MAA is forecasting for the TIV to hit 600,000 units by the end of this year. With cumulative sales from the first four-month now reaching 30 percent of the forecasted volume, the market appears to be on track to the forecasted TIV. Sales are expected to improve in the following months as more buyers take advantage of attractive Hari Raya promotions.
---
---
---
Comments