ASEAN NCAP Performs Development Tests for Blind Spot Technology
Auto News The ASEAN NCAP organisation has performed its first round of Blind Spot Technology (BST) development tests, as part of its 'ASEAN NCAP 2017-2020' protocol – BST technology is included under ASEAN NCAP's new Safety Assist (SA) category, as part of an overarching objective to reduce motorcyclist fatalities in the ASEAN region.
The Safety Assist category contributes to 25% of the overall rating of the new rating system, with a maximum of 18 points.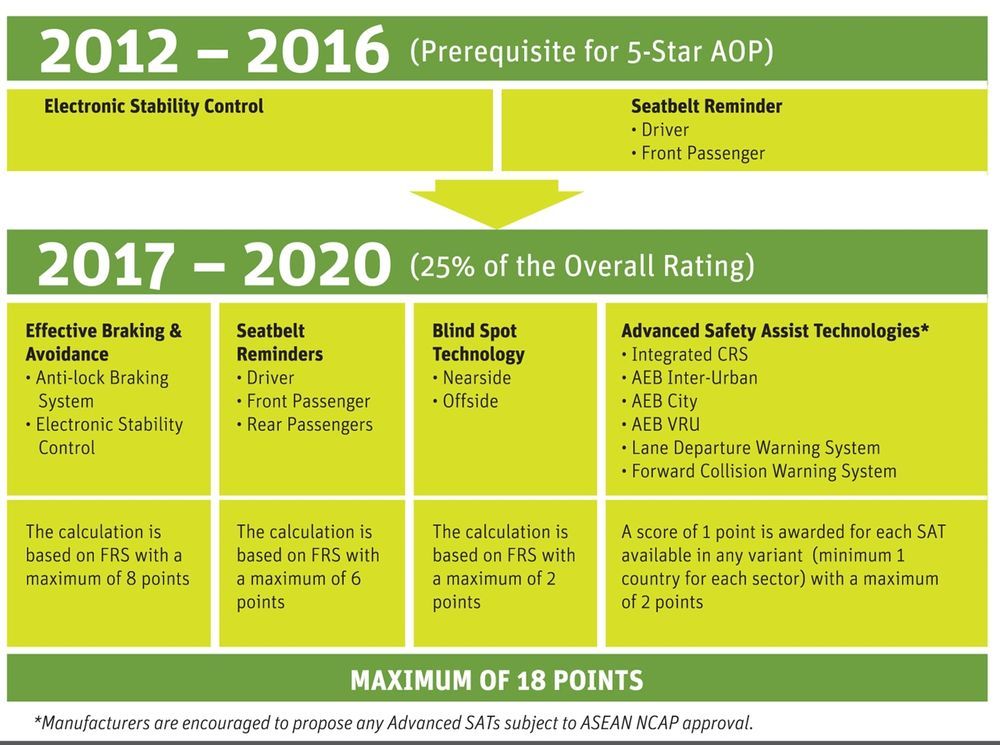 The new Safety Assist category covers effective braking and avoidance, including ABS and ESC, seat belt reminders for driver, front, and rear passengers, Blind Spot Technology for nearside, and offside detection, and Advanced Safety Assist Technologies, including Autonomous Emergency Braking (AEB), Lane Departure Warning System (LDWS), and Forward Collision Warning System (FCWS).
As part of the development test, ASEAN NCAP is testing 10 car models which are fitted with various types of BSTs, that are sold in the ASEAN market. With a primary objective of reducing motorcyclist fatalities, each car will be tested against 10 target motorcycles (of different sizes and models) that are popular in the ASEAN market.
Two types of assessments will be performed, one during daytime, and another at night. During the day, all 10 car models will be run against all 10 target motorcycles, at night, only five car models will be tested against the same 10 motorcycle models.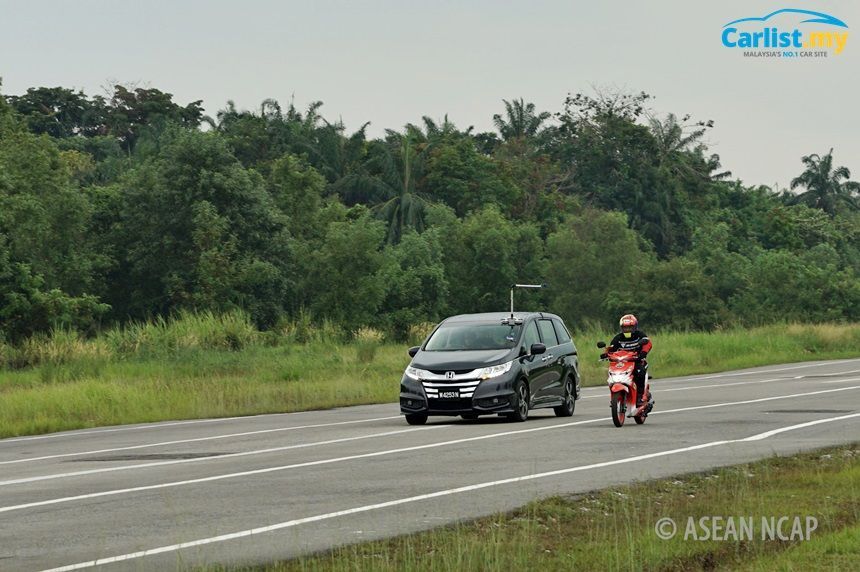 ASEAN NCAP hopes to assess how accurate the various types of BSTs react towards their surroundings, particularly during lane changing manoeuvres, and gauge the effectiveness of BSTs in detecting motorcycles under different light conditions.
ASEAN NCAP Secretary-General, Ir. Dr. Khairil Anwar Abu Kassim explains, "The BST development test marks ASEAN NCAP's plans in performing actual assessment to test the effectiveness of BST in detecting motorcyclists riding in blind spot zone,"
He adds, "The test is performed based on the requirement as stipulated in the ISO 17387. This test will also prepare us for our future roadmap for 2021-2030 that will place priority in motorcycle safety by having a special domain for it in the future assessment."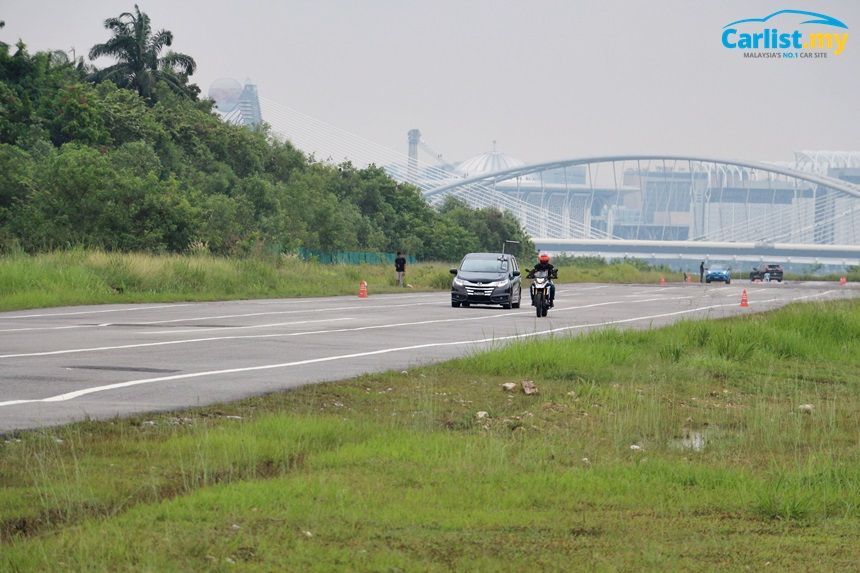 According to the Royal Malaysian Police (PDRM), motorcyclist fatality in Malaysia recorded the highest in 2017 among the category of road users with 4,348 deaths. The number comprises 64.5 percent of the total number of recorded deaths, in 2017, at 6,740.
This is followed by car drivers/occupants at 18.8 percent, pedestrians with 6.5 percent, lorries at 3 percent, cyclists at 2.4 percent, 4WD vehicles at 1.7 percent, vans 0.9 percent, bus drivers/passengers at 0.3 percent, and others at 1.8 percent.
---
---
---
Comments