Banjir Besar Di China Tenggelamkan Kereta Api Bawah Tanah – 12 Maut, 5 Cedera, Ratusan Terselamat
Auto News Seramai 12 orang maut, 5 cedera manakala ratusan penumpang tren berjaya diselamatkan setelah banjir besar menenggelami laluan tren bawah tanah di tengah-tengah bandaraya Zhengzhou, China. Negara tersebut telah merekodkan hujan paling lebat dalam tempoh 1,000 tahun.
---
Menurut pegawai kerajaan di China, ketika kejadian, bandar itu dibadai dengan hujan lebat dan ribut kuat yang jarang berlaku. Kira-kira 100,000 penduduk dipindahkan di Zhengzhou apabila banjir semakin buruk apabila kebanyakan jalan utama dinaiki air sekaligus menjejaskan sistem pengangkutan.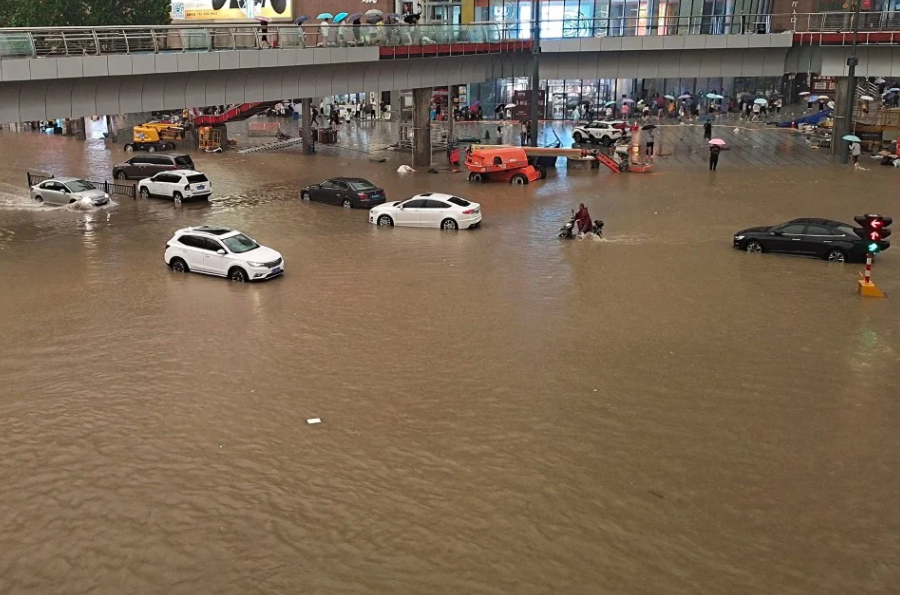 Hujan lebat telah menyebabkan tebing sungai pecah dan menyebabkan banjir sehingga membuatkan perkhidmatan kereta api bawah tanah itu ditenggelami air. Banjir besar itu turut menyebabkan laluan tren bawah tanah tergendala dan penumpang terpaksa menunggu bantuan di dalam gerabak bersama air setinggi paras dada sebelum diselamatkan.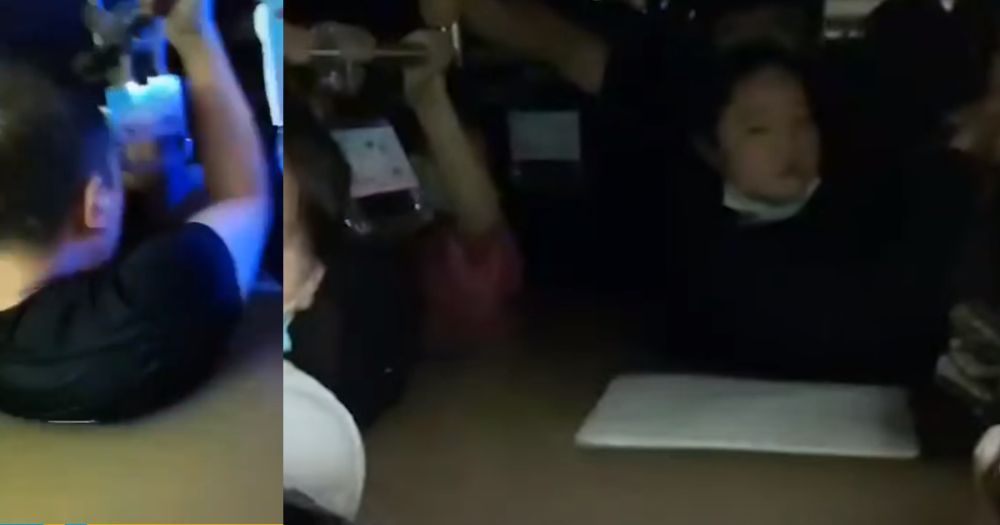 Paras air yang naik laju telah membuatkan para pengguna kereta api tersebut terperangkap di stesen dan di dalam gerabak kereta api sehingga terpaksa memegang erat pada siling bumbung tren itu. Keadaan bertambah cemas buat para penumpang apabila paras air di luar gerabak lebih tinggi dan semakin deras. Menurut laporan, seramai lebih 500 orang berjaya dibawa keluar dari stesen tren bawah tanah itu.
Menurut Jabatan Bomba Henan, ramai mangsa yang terperangkap di dalam tren tersebut telah meminta pertolongan menerusi media sosial. Lebih 6,000 anggota bomba dan 2,000 anggota polis serta tentera China dikerahkan menjalankan operasi mencari dan menyelamat di kawasan yang dilanda bencana. Anggota penyelamat terpaksa memotong bumbung gerabak terbabit dan menarik keluar penumpang.
Menurut penjelasan salah seorang mangsa, ketika mereka diselamatkan, mereka perlu berpaut pada tali yang disediakan untuk keluar daripada kereta api. Tetapi oleh kerana arus air yang deras sehingga paras bahu, ada yang lemas dibadai arus.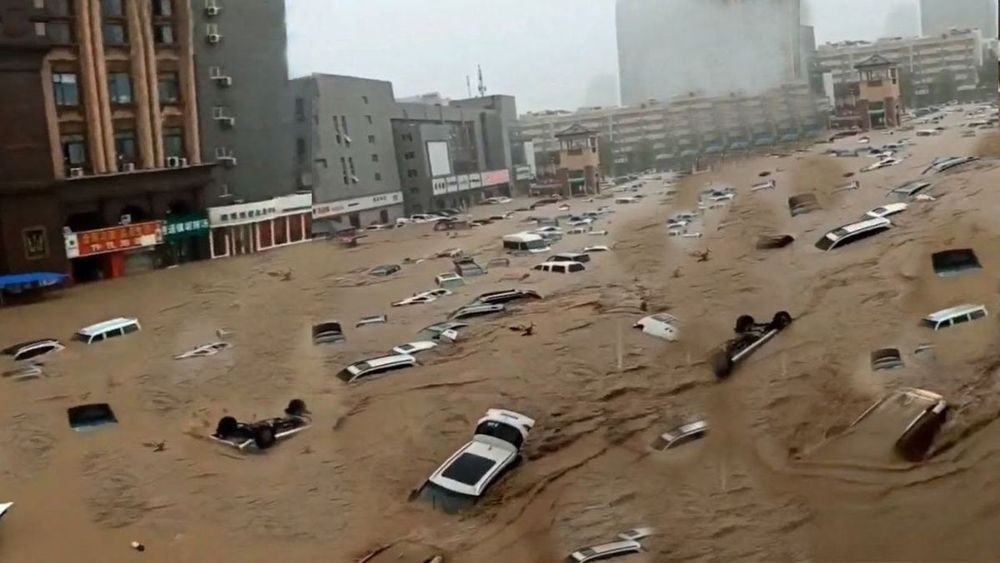 Banjir besar tersebut turut membuatkan jalan raya berubah menjadi sebuah sungai dengan menenggelamkan puluhan kenderaan yang berada di jalan raya. Melalui sebuah rakaman yang tersebar, hanya bumbung kereta sahaja kelihatan ekoran paras air yang sudah tinggi. Ada juga rakaman yang menunjukkan seorang lelaki terperangkap di dalam kereta ketika banjir besar yang naik sehingga paras cermin hadapannya.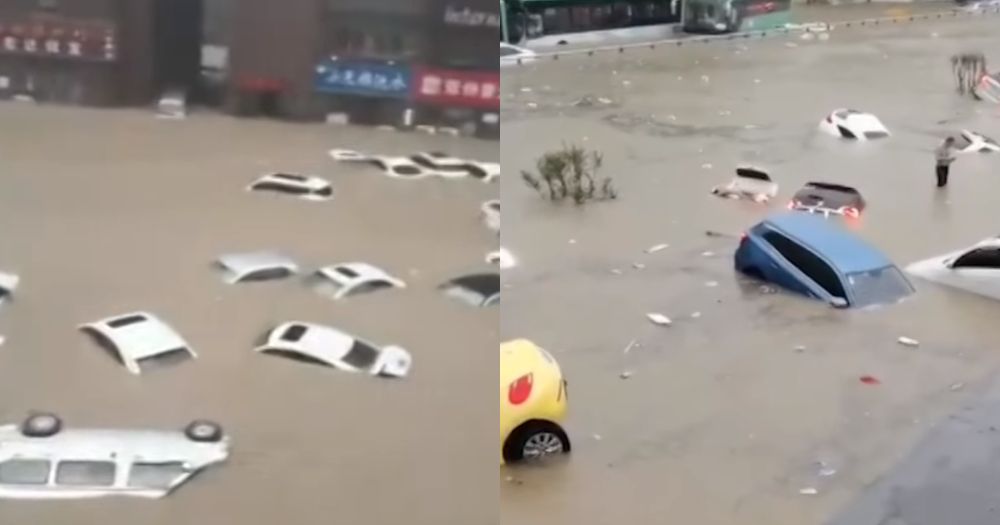 Setakat ini, sekurang-kurangnya 25 maut sejak hujan lebat melanda beberapa wilayah di China pada minggu lalu dan tujuh lagi masih hilang. Bencana itu turut menyaksikan kira-kira 200,000 penduduk bandar Zhengzhou di wilayah Henan sudah dipindahkan, menurut pegawai kerajaan tempatan.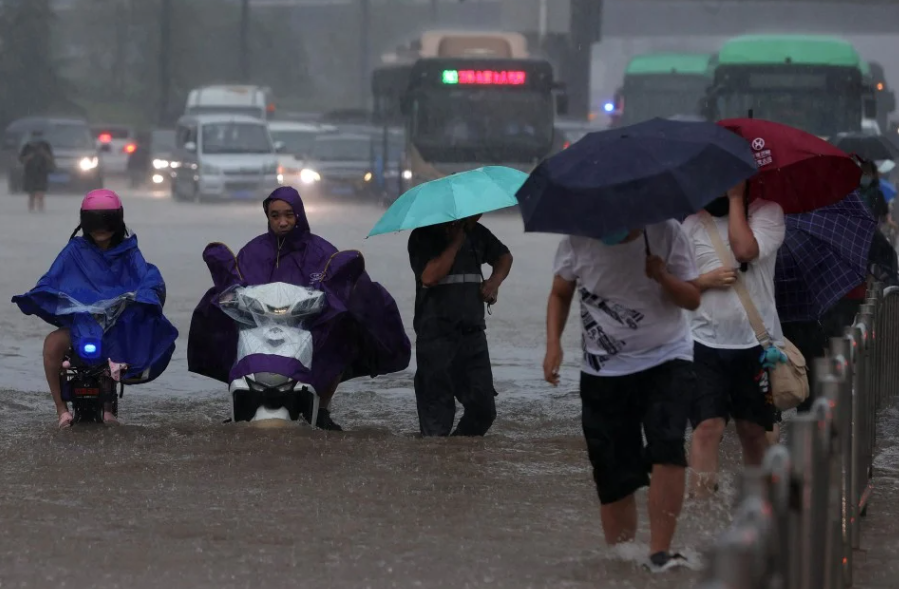 Sementara itu, sebuah hospital di wilayah berkenaan yang menempatkan seramai 10,000 pesakit mengalami gangguan bekalan elektrik yang terputus sepenuhnya disebabkan banjir. Malah, tingkat satu bangunan itu turut ditenggelami air banjir. Menurut seorang pengguna media sosial dalam laman Weibo memberitahu bapanya terpaksa bergantung kepada petugas perubatan untuk mengepam oksigen ke paru-parunya secara manual disebabkan mesin ventilator terpadam akibat bekalan elektrik terputus.
Pihak berkuasa China turut memberi amaran bahawa sekiranya hujan lebat berterusan, sebuah empangan di Luoyang berisiko untuk pecah pada bila-bila masa sahaja. Empangan Yihetan itu boleh menjejaskan kira-kira tujuh juta penduduk di Luoyang sekiranya pecah.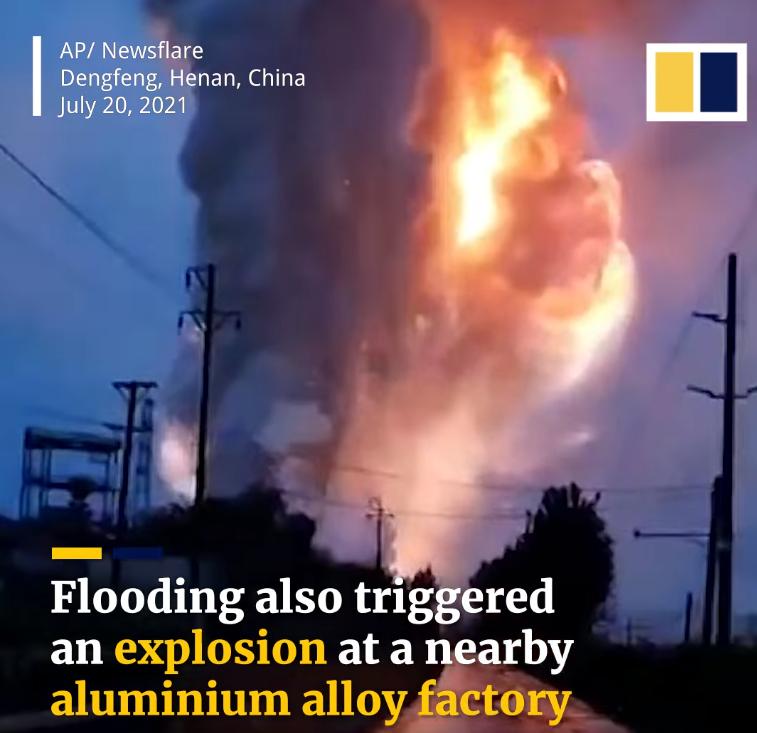 *Kredit foto: South China Morning Post
Bukan itu sahaja, banjir tersebut turut telah menyebabkan satu letupan besar berlaku di kilang aloi alumiunium berhampiran wilayah berkenaan. Hujan lebat turut menyebabkan bekalan elektrik terputus di seluruh bandar itu.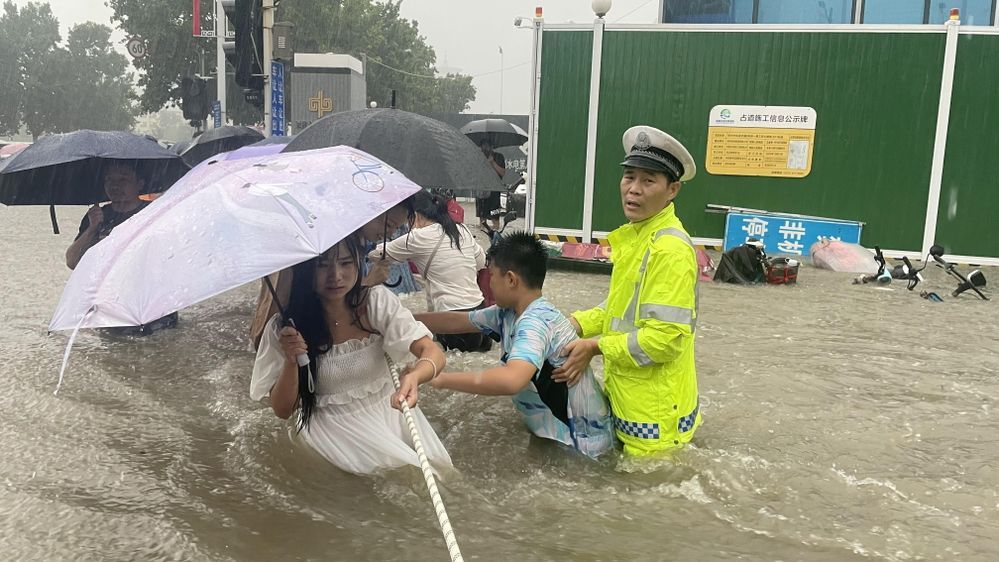 Memetik laporan pihak berkuasa daerah Zhengzhou, pelaksanaan kawalan banjir tidak dapat dilakukan sebaiknya kerana risiko bencana ini dianggap sangat berbahaya. Ekoran bencana alam yang sedang melanda, perkhidmatan kereta api terpaksa ditangguhkan, sementara lebuh raya pula ditutup dan penerbangan ditangguh atau dibatalkan.
Pihak berkuasa turut menasihati penduduk agar kekal berada di rumah atau pergi ke tempat perlindungan yang lebih selamat dan sentiasa mendapatkan maklumat terkini.
*Kredit video: South China Morning Post


For more latest car news, reviews, car buying guides and videos visit us at Carlist.my Auto News.
Check out all the best new & used car deals in Malaysia at Carlist.my.
Sell your car fast with the best offer? Visit us at CarlistBid.my.
Get the latest new car promotions at New Car website now.
---
---
---
---
Comments