Bye Bye Ford Focus RS - It's Been Fun, Come Back Anytime
Auto News Quite strange that Ford (Europe) seems to be shying away from the 'mega hatch' arena that it largely created, but that seems to be the prevailing sentiment according to some recent choice words from a company spokesperson. Sad news indeed, but not entirely unexpected.
New, more stringent emissions regulations are to blame for this newest demise. The automaker was heavily rumoured to be investigating a hybrid powertrain to circumvent this and allow a 4th-generation range-topping performance Focus to emerge. Looks like that hasn't panned out however.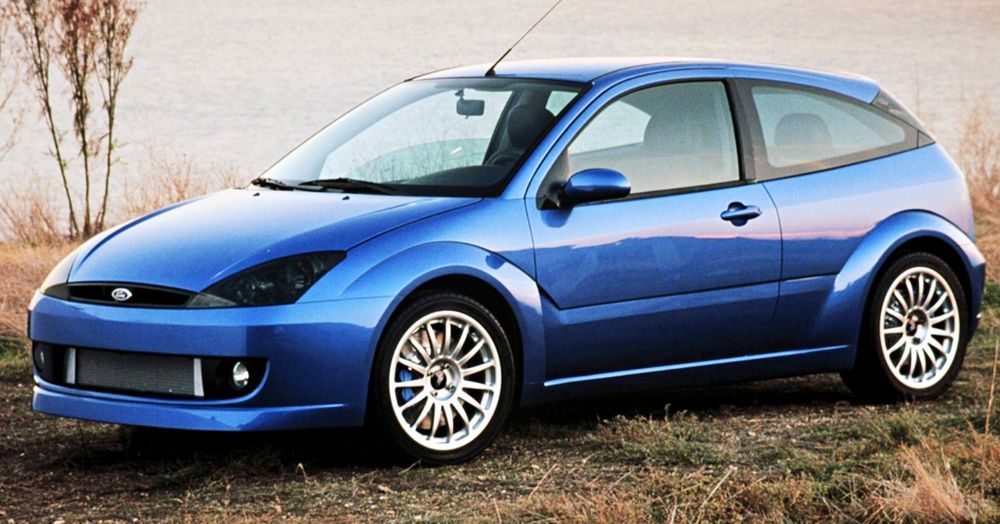 The spokesperson told UK's Autocar that "increased CO2 taxation and the high cost of developing an RS with some form of electrification for a relatively low volume of vehicles, we are not planning another RS version of the Focus."
The first-generation Focus RS' template of a turbocharged four-cylinder engine with 212hp and front-drive was bonkers for its day and probably the most earnest transfer of WRC spirit into that family tree. It then evolved to a monster 2.5-litre straight-5 with obvious sonic references to the Audi Quattro's iconic noise, however still pulling through the front axle in hilarious fashion.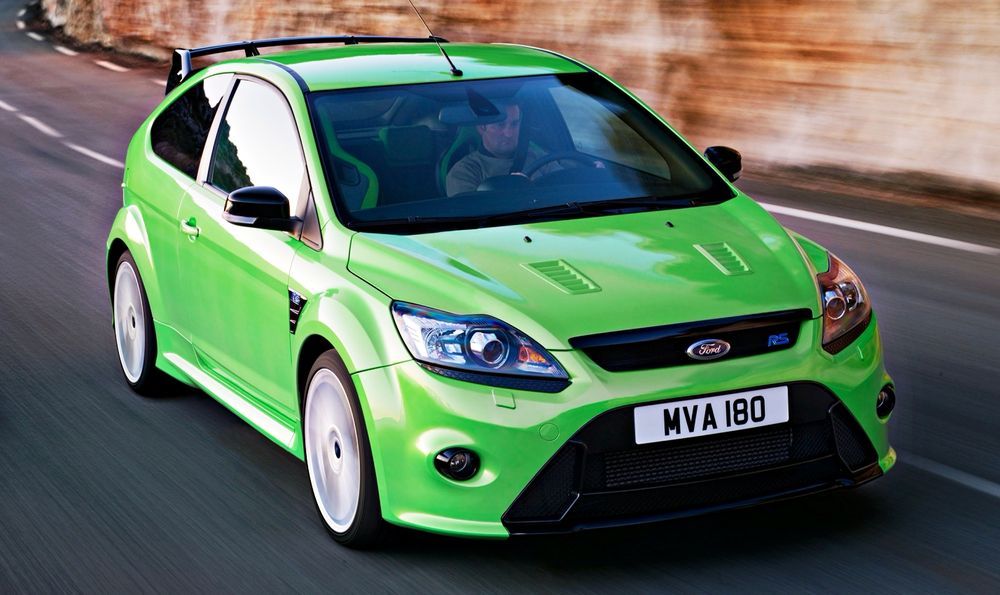 A follow-up to the most recent Focus RS would need to top its impressive combination of a 2.3-litre turbocharged engine with 350hp and clever all-wheel drive system. To drive, it was probably the closest Ford has come to offering a showroom-bought rally car. To engineer and manufacture, though, the car was anything but simple or cheap.
To somehow also integrate electrification into the mix while keeping the final price appealing enough to the kind of (limited) customers that the RS badge attracts is a huge challenge, even on paper. Ultimately, it seems, the company has deemed it insurmountable.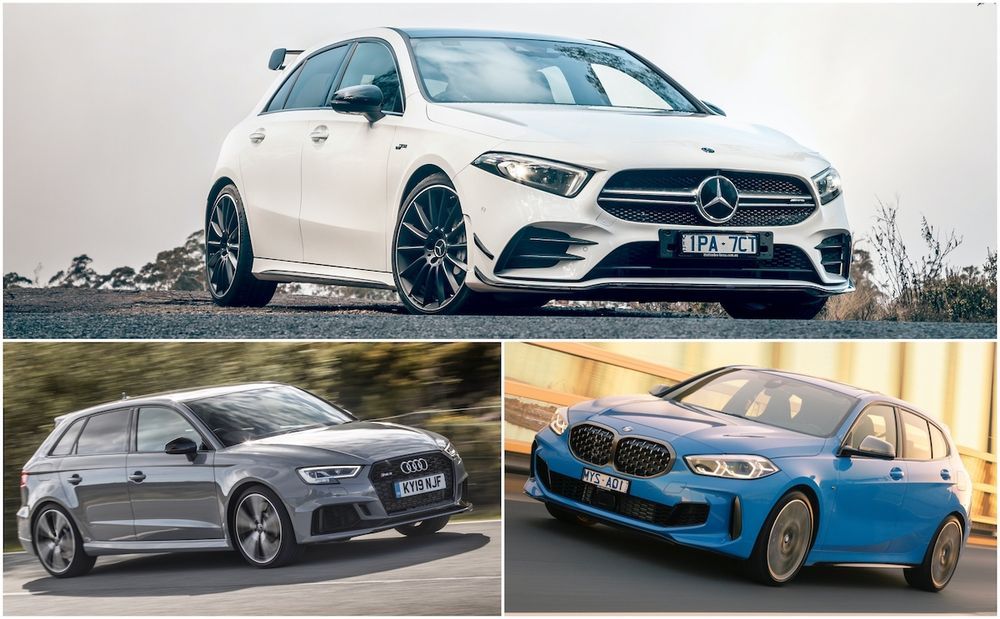 There's a strange irony to the Focus RS' retirement as well, given how Ford is a mass market manufacturer but now needs to compete with the invading premium marques. Mercedes-AMG has the A 35 and A 45, Audi has the RS3, and BMW now peddles the M135i.
All have AWD and turbocharged engines for truly blistering performance that would shame a 1990s supercar. They're still expensive to make, like the Focus RS. The difference is these brands have the privilege of being able to price their cars high enough to turn a decent profit.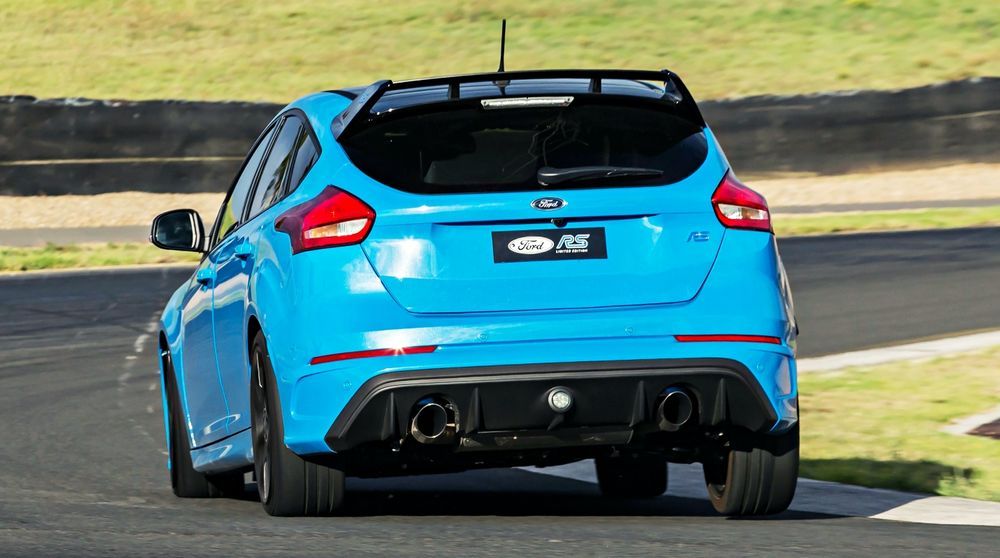 Asking 'AMG money' for what's essentially a Ford hatch isn't an easy sell. Sure, there will always be the badge-blind enthusiast or hardcore fan, but that pool of customers just isn't enough to offset the cost of development and production, no matter how you twist the math.
It's a real shame that we've lost the Focus RS at this juncture, too, since the current 4th-generation Focus is (by my estimation) an extremely impressive car. Even in its base form, it's a marked step up from its predecessor on all fronts - build quality, design, engine, handling, tech, interior - and is more than worthy of smacking the all-conquering Golf off its high horse. Hopefully we'll see this newest Focus in some form reach Malaysian shores eventually.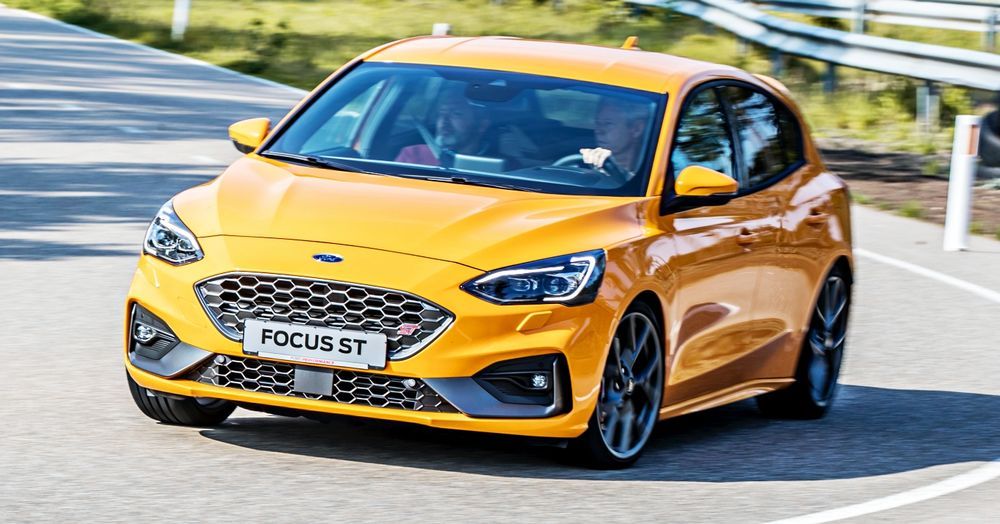 Speaking of Volkswagen, their semi-premium status and pricing enables them to continue to carve out a healthy niche for the Golf R. Their Mk8 version is nearly reaching a finished state. Even better, it has just been rid of its main competitor (from Ford). How lucky.
To the fortunate bunch who already own a 3rd-gen Focus RS, looks like you're holding on to a future classic and possibly the last of its kind. The successor's performance chops will only extend as far as the Focus ST - definitely formidable but far from supreme.
---
---
---
---
Comments